Events
2021 Milwaukee PWM Client Events

Welcome Back To Baird
Join us on August 5th for the Knuth, August, Gorodenski Group's first in person event since the pandemic. Take part in a discussion around healthcare planning and cost implications, along with insights on current market conditions with speakers Dan Blong from First Trust and Ryan Bostwick from TransAmerica Capital. Appetizers and beverages will be provided. We look forward to seeing you on the 29th floor of the Baird Conference Center!
Click here
for more information about registering for the event
---
2020 Milwaukee PWM Client Events

Financing for the Greater Good

Impact / SRI Investing is one of the fastest-growing areas as investors seek to build a more equitable world by including social, environmental and corporate governance issues. Learn how you can invest with your values and make a difference with John Taft, Baird Vice Chairman and author of A Force for Good: How Enlightened Finance Can Restore Faith in Capitalism as well as the Finance for the Greater Good blog. Joining John will be Katie Schoen, Manager of PWM Equity & Fixed Income Research for Baird, and Scott Mackey, Investment Strategy Specialist for Eaton Vance. Together, they discuss some of the opportunities available for those investors interested in aligning their investments with their values. Learn more about the speakers.
Event Speakers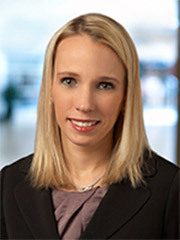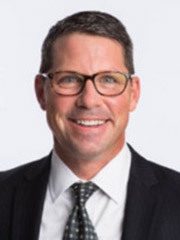 John Taft Katie Schoen Scott Mackey
Vice Chairman Manager of PWM Equity Investment Strategy Specialist
Baird & Fixed Income Research Eaton Vance
Baird
---
2019 Milwaukee PWM Client Events

Understanding Your Social Security and Medicare Benefits

In September, as part of the Baird Speakers Series, a dinner and a discussion were held with Rich Braun, Baird Financial Planner, and Chris McArdle, President of MKE Benefits. Rich offered key strategies on maximizing your Social Security benefits to ensure you aren't leaving any money on the table. Chris rounded out the presentation with sharing the costs and advantages of Medicare plans, as well as how to enroll. Additional information was provided about how to get the most out of your coverage and which choices make financial sense for you.

Certified Financial Planner Board of Standards Inc. owns the certification marks CFP®, CERTIFIED FINANCIAL PLANNERTM and federally registered in the U.S., which it awards to individuals who successfully complete CFP Board's initial and ongoing certification requirement.


Want more information about our client events?