News & Insights
Thoughts on the Market & Investing: Inflection Point?
In this analysis of market conditions Patrick Foley addresses risks posed by low interest rates and high stock prices, and outlines strategies that the Foley Hillsley Group are using to address those challenges.
(Link to article)

Patrick Foley featured in Huffington Post
"This is Why You Need a Personal CFO"
John Bowen, co-founder of a website called AESNation.com that focusses on the world of entrepreneurship, penned this article that includes comments by Pat. In the article is a link to a video interview John did with Pat on the subject of Wealth Management for business owners.
(Link to article and video)
Pat offers plain language answers to the most common question in the world of investing, "how should I invest my 401(k)?" Along the way he borrows from the wit and wisdom of investment legend Warren Buffet. (Read more.)
Articles and Book Reviews by The Foley Hillsley Group
Articles:
In this 2009 article Patrick relates dramatic events in his personal life to dramatic events in the markets. Even years later, the circumstances and advice still resonate. (Read more.)
In this 2011 follow-up to "What a Week", Patrick's home is again visited by a hurricane (Irene this time), while market and economic conditions remain turbulent. (Read more.)
Pat loses his iPhone while traveling, which leads to a minor adventure and some ruminations about the times we live in. (Read more.)
Mike and Mary Ann share some quality time stuck in an elevator in Pebble Beach. (Read more.)
Book Reviews:
"The Looming Tower: Al-Qaeda and the Road to 9-11"
Those who have been receiving our Monday updates for a bit may recall that I sometimes include a book review. It has been a while though, as I have been working on a research paper (on the subject of business exit planning) that has been eating up the time I might otherwise spend writing about other subjects. In any case, the paper is finally nearing completion, and I recently finished a book that I feel compelled to recommend. (Read more.)
"The Big Short: Inside the Doomsday Machine"
By famed author Michael Lewis (Liar's Poker, Moneyball, the Blind Side), this entertaining read tells the story of the 2008 financial crisis from the perspective of a handful of hedge fund managers who saw problems looming, and made a fortune betting against the subprime mortgage market. (Read more.)
"The Monster: How a Gang of Predatory Lenders and Wall Street Bankers Fleeced America – And Spawned a Global Crisis"
This book looks at the subprime mortgage lenders who created and sold the bad loans that ultimately crashed the global economy in 2008. (Read more.)
"When Genius Failed: The Rise and Fall of Long-Term Capital Management"
In some ways the late 90's downfall of the hedge fund Long-Term Capital Management presaged the economic collapse the followed ten years later. This book sheds some light on the lessons that were missed. (Read more.)
"Fool's Gold: How the Dream of a Small Tribe at J.P. Morgan was Corrupted by Wall Street Greed and Unleashed Catastrophe"
From the perspective of J.P. Morgan (a bank that survived the 2008 crisis), this book helps to detail the birth of derivative debt structures, and describes how several iconic Wall Street firms were eventually destroyed by them. (Read more.)
Baird Listed Among Best Companies to Work for in America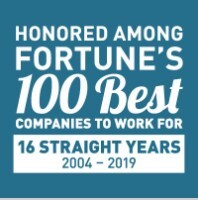 Learn More...
Financial Insights from Baird
Bull & Baird
A market blog that explores catalysts moving the day's financial markets, shares links to relevant news stories and editorials, provides market perspecti...
SHARE THIS