Wealth for Women
Women's Lifestyle Conference
The Women's Lifestyle Conference strives to help do-it-all women, do it better. Stay tuned for information about our November 2020 conference.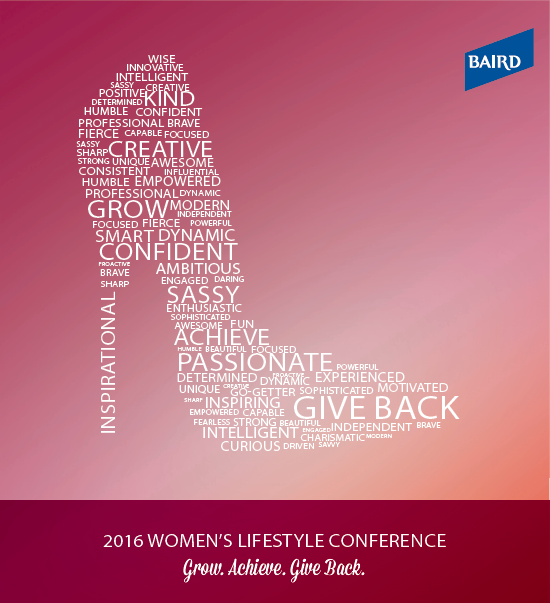 November 7 2019 at Country House at Bluestone

Grow. Achieve. Give Back.

A day of inspiration and motivation celebrating and exploring the variations of what success means for women today. We heard energizing stories of triumph and struggle from our dynamic speakers and shared our own stories during our networking sessions. Together, we will help each other grow, achieve and give back to create a successful tomorrow.




Resources