My Profile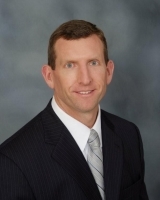 Gray Coulton, CIMA®, CPWA®
Senior Vice President

Gray is a Senior Vice President at Baird, joining the firm in January 2011 from Smith Barney, where he had previously worked since 2005 as a Vice President and Senior Investment Management Consultant. "I chose to partner with Baird because the firm shares my belief that my clients deserve the best financial advice and service", says Gray. Originally from Australia, prior to his investment career Gray worked as a Principal at various international business consulting firms in Sydney, Boston, and Atlanta from 1997 through 2004. From 1988-1996, he served as a Infantry officer in the Australian Army, commanding at the platoon and company level.
Gray's areas of expertise include Investment Management, Portfolio Management, Financial and Retirement Planning, and Education Planning. "I emphasize a high level of individualized client service and a disciplined approach to investment management and risk management. I work closely with my clients to develop an investment strategy focused on their individual goals and overlay a disciplined process to help clients meet these goals over the long term with minimal risk of permanent loss of capital", says Gray. "I know what my clients own and why they own it and we adjust holdings based on client goals and market conditions. We employ an active management approach, investing in multiple asset classes and employing various investment strategies using the full resources of Baird, both to seek opportunities and to protect against loss."
Gray completed his M.B.A. in Finance at Duke University's Fuqua School of Business and his B.A. with honors in Political Science at the Australian Defence Force Academy, where he was named a Distinguished Graduate and received various awards for military and academic performance. In 2009 he earned the Certified Investment Management Analyst® Designation from the Wharton School of Business at the University of Pennsylvania and IMCA. In 2012, he earned the Certified Private Wealth AdvisorSM designation from The University of Chicago's Booth School of Business and IMCA.
Active in his community, Gray is associated with the Investment Management Counsultants Association, Duke University Fuqua School of Business Alumni Association and Daniel Island Rotary.
Gray resides in Charleston, where he has lived since 2005. In his free time, he enjoys running, golf, history and sports, especially college football and Duke basketball.
---
Investment Management Consultants Association is the owner of the certification marks "CIMA®" and "CPWA®," the service marks "Certified Investment Management Analyst SM," "Certified Private Wealth Advisors SM," "Investment Management Consultants Association SM," and "IMCA®." Use signifies that the user has successfully completed IMCA's initial and ongoing credentialing requirements for certification.
---