Back to School
Like a lot of folks around Central New York, we're finding our thoughts drifting to any parent's favorite time of year: Back to School!
The Griffith Earl Savery Group wanted to help out by donating some fully-stocked bookbags to some local families who could really use the help. These supplies will be delivered to families in the Utica City School District before school starts in September!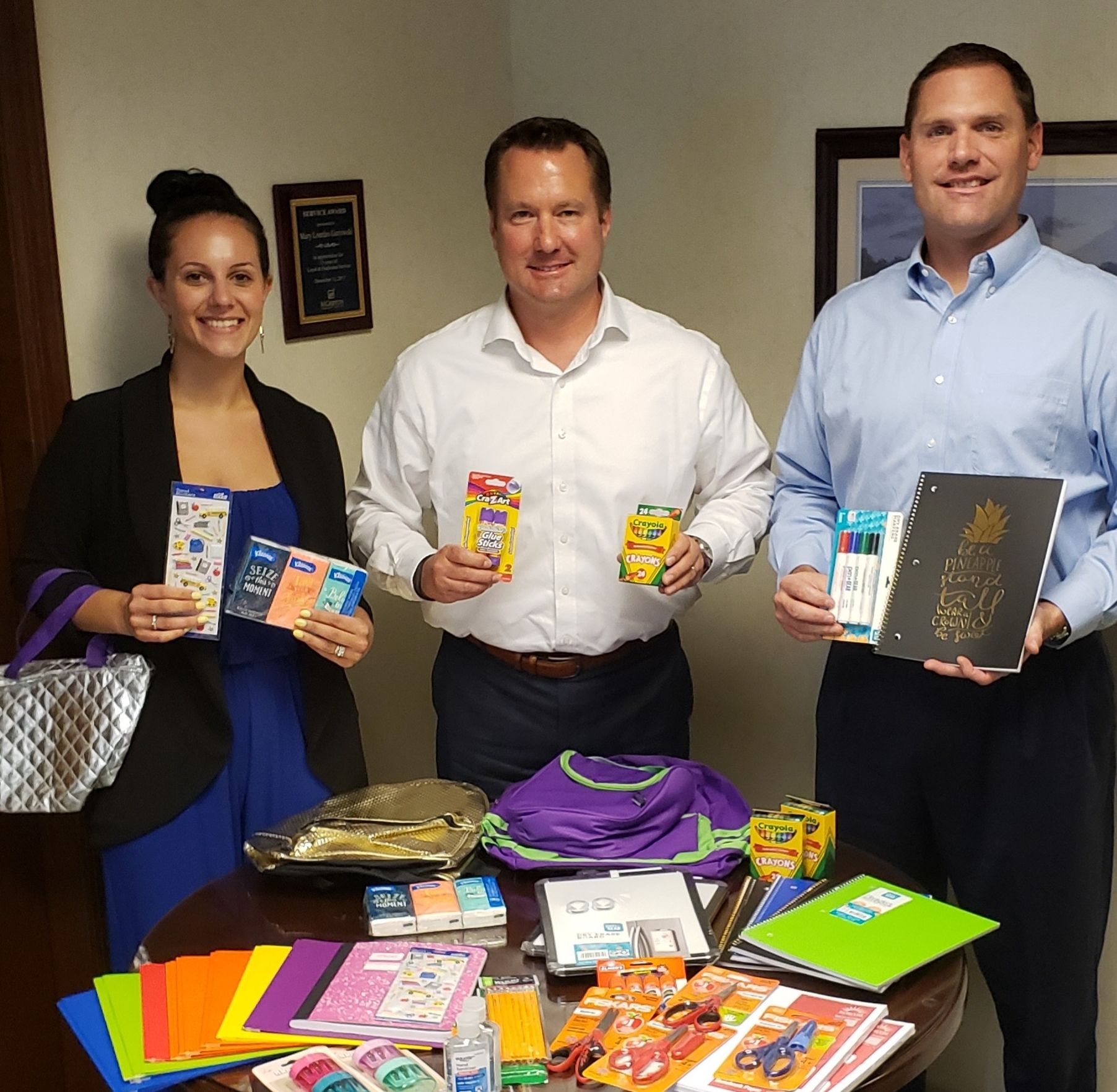 Felicia Riesel (Client Assistant)
Jon M. Earl (Financial Advisor)
Matt Savery, CFA, CFP® (Financial Advisor)
The Griffith Earl Savery Group is proud to be the very first sponsor for the Neighborhood Center's Toddler Room! We are so happy to support such a great organization. Pictured is Jon Earl, Mary Gurtowski, Felicia Riesel, and Matt Savery.