My Profile
Providing Sound Financial Advice and Guidance that Aligns with your Values and Goals.
As a former engineer, I understand the importance of details. I appreciate that the pros and cons of every decision impact the choices you make for your life - and help you make better ones! My analytical nature drives me to scrutinize every suggestion I make to my clients and offer up my best possible recommendation.

As a professional who has personally experienced job transition. I understand the emotional and financial impact that career changes and retirement can have on your life. While change can create tremendous stress and anxiety, if managed properly it can also become a great opportunity to reassess your life and the directions you want to take.
As your Financial Advisor, my true value arises from the analytical nature of an engineer combined with my personal experience, knowledge, and insights as a financial planner. You can trust me to help you find your direction with the clarity, confidence, and optimism you need.
---
About Haly


As a Financial Advisor at Baird, I work with professionals and executives, most of whom are engineers. They have worked hard, saved well, and are often preparing for retirement or job change. They want to have a strategic plan that leverages their resources and prepares them for a comfortable future. They want an advisor that is detail oriented and proactive by nature.
As a professional, I know the importance of building a trusted network you can rely on for information, competence and expertise. Having a team you can trust allows you to focus all your efforts on what you do best, without important issues falling through the cracks. When questions arise about financial planning, I can be a valued member of your team.
After graduating from Milwaukee School of Engineering in 1985 with a BS degree in Electrical Engineering, I married my lab partner, Mike. We settled in Cedarburg and currently share a household with a menagerie of pets. We have three adult children and one awesome grandson! Together, we love being active in our Cedarburg community, and often take walks and bike rides around town.

Health and fitness are extremely important to me. While I've been a vegetarian for more than 25 years, I have recently discovered a new passion for exercise that includes triathlons, swimming meets, and bike tours.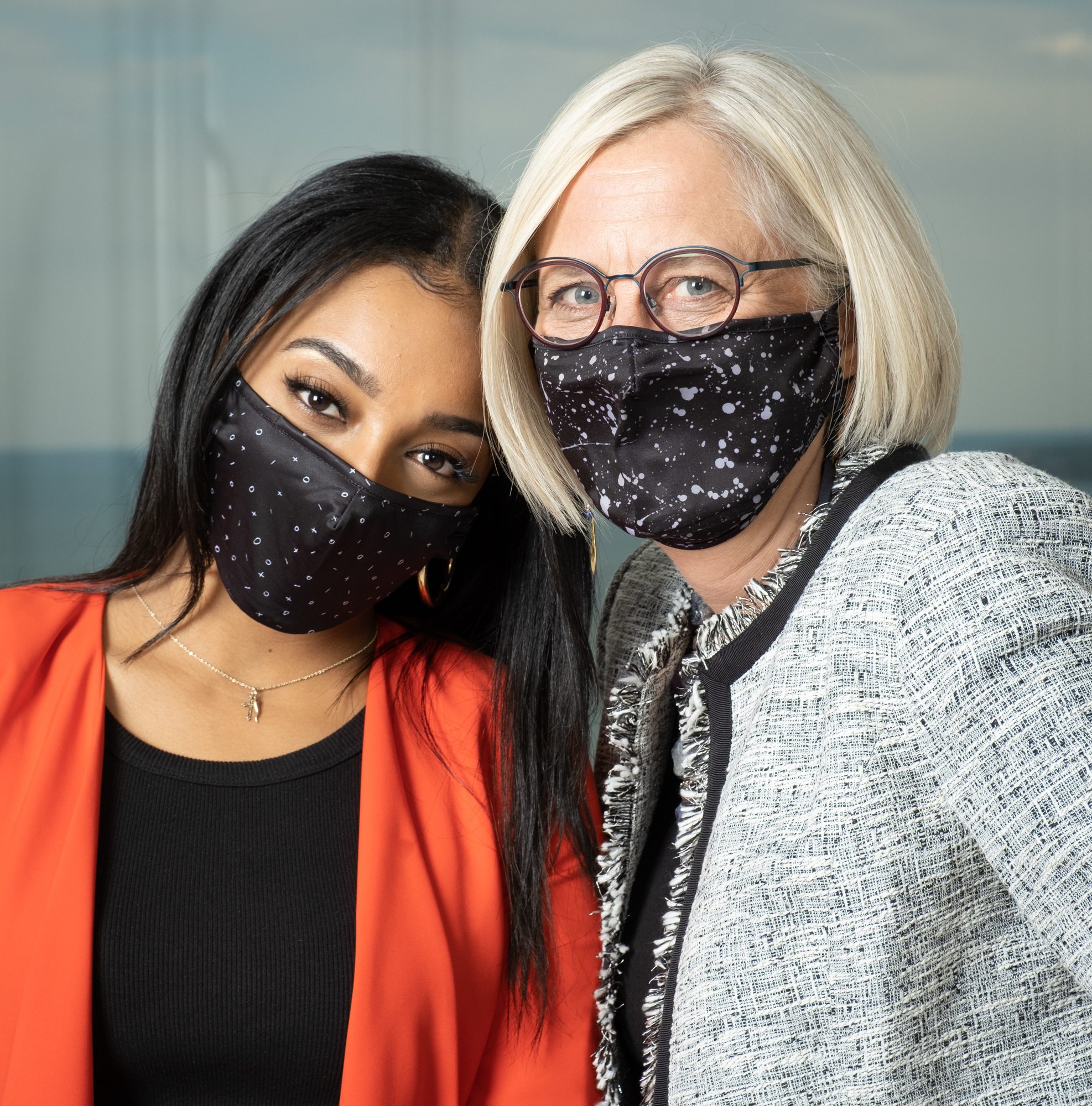 My "family" extends across the world through my activities with AFS Intercultural Programs. Our family has hosted students from the Czech Republic, Austria, Japan, Finland, Sweden, South Africa and Pakistan. I continue to volunteer support for all AFS families and their students across the area.
In addition to being a financial advisor, I volunteer my time to give workshops with a variety of networking groups that serve unemployed and underemployed professionals throughout the Milwaukee area.

My passion for music keeps me busy playing flute in the Lakeshore Symphonic Band, where I also serve on the Board of Directors. Because of my strong commitment to my community, I have volunteered with many community organizations, including serving on the Cedarburg City Council, and as a Girl Scout and Boy Scout leader.


---
Brianna Hoskins
Client Assistant
In 2020, I came to Baird and joined Haly Besaw's team as a client assistant. Although my background is in accounting and Human Resources, the financial industry is my passion. I am able to use my interpersonal communication skills as well as my attention to detail to provide excellent client service. I am a graduate of University of Wisconsin- Milwaukee, where I majored in Business Administration with an emphasis on Human Resource Management. When I'm not keeping busy with Haly's client's account maintenance, you can find me cooking and rewatching old seasons of "Hell's Kitchen." Gordon Ramsey is my favorite person ever!