Additional Resources
Laura Thurow, CFA
Managing Director
Director of Wealth Solutions and Operations
Telephone: (414) 298-1820
Email: lthurow@rwbaird.com
Laura Thurow is Director of Wealth Solutions and Operations where she is responsible for all research efforts focused on Wealth Solutions. This includes outside money manager and mutual fund research in support of the Recommended Manager and ALIGN programs, as well as individual stock, bond and ETF research and portfolio analysis.
She is co-portfolio manager of the ALIGN Strategic and ALIGN UMA Select Portfolios, and a voting member of the Investment Policy, ALIGN, Recommended Managers, Structured Products and Managed Futures Oversight committees. Laura also works directly with Financial Advisors providing investment and sales strategy and consultation.

Laura received a BA in Economics from Trinity College and a MBA from the University of Chicago Booth School of Business. She has earned the CFA charter and is a member of the CFA Society of Milwaukee. She also holds the Series 7, 9, 10, 63, 86 and 87 licenses. Prior to joining Wealth Solutions and Operations, Laura was in PWM Research and she spent five years as a member of Baird's Auto & Truck Supplier Equity Research team.

Laura and her husband Jason have two daughters, five year old Elizabeth and three year old Alexandra. Laura is also Past President and continues to serve on the Board of Directors of The Gathering, a local non-profit meal program.
---
Scott Grenier, CFP®, AEP®
Senior Vice President
Manager of Financial and Estate Planning
Telephone: (414) 765-3953
Email: sgrenier@rwbaird.com
Scott Grenier joined Baird in 2010. Scott is currently Manager of Financial and Estate Planning for Baird's Private Wealth Management Group.
Prior to joining Baird in 2010, Scott was responsible for providing financial planning solutions to high net worth individuals and families at Cleary Gull, Inc. Scott works with clients and their advisors on business succession, tax and estate planning strategies, focusing on tax efficient wealth transfer opportunities.
Scott graduated from Hamilton College with a Bachelors Degree in Economics and earned a Master of Science in Financial Services Degree from The American College.
Scott is an Accredited Estate Planner through the National Association of Estate Planning & Councils, Chartered Advisor in Philanthropy through The American College and a CFP® Professional.
Scott served on the Board of Milwaukee Estate Planning Forum and is a current member of the Milwaukee Estate Planning Forum, member of the Society of Financial Service Professionals and a member of the Financial Planning Association in Southeastern Wisconsin
---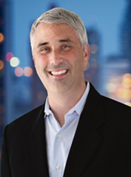 Michael Antonelli
Managing Director
PWM Market Strategist
Telephone: (414) 765-3940
Email: mantonelli@rwbaird.com

Michael graduated from Purdue University in 1995 with a degree in history and moved to CT to work in the back office of AIG trading. He moved to Chicago in 1997 to work in the back office at Dean Witter's futures division before moving to a 24-hour trading desk in 1999 to execute futures and options for Fimat, a division of Societe Generale.

He got his MBA at the University of Chicago in 2007 before coming to Baird on the Equity Trading Desk in March 2007 as a Sales Trader, assigned to the International team.

Michael began writing a daily email in 2010 as a way to let overseas clients know what happened while they slept. He started posting it online in 2013 and it is now the Bull and Baird blog.