Our Profile
The Kindler Henrickson Group
The Kindler Henrickson Group has over 120 years of combined financial service experience at Baird. Our mission is to create meaningful, long-term relationships by providing a disciplined wealth management process resulting in financial peace of mind for our clients. We look forward to the opportunity to put our collective knowledge and expertise to work for you.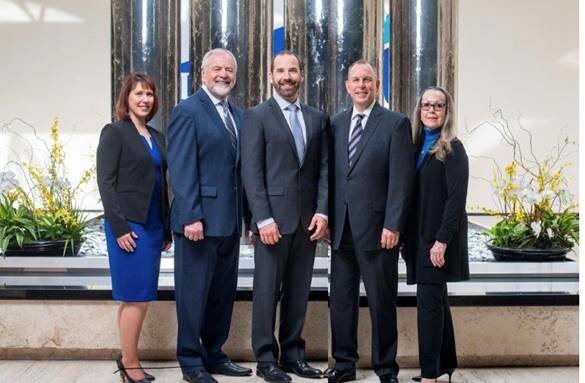 ---
Mark Kindler
Director
Senior Investment Consultant
Mark Kindler joined Baird's flagship Milwaukee office in 1993. With an experienced team of specialists beside him at Baird, Mark delivers customized investment strategies and wealth management solutions to high net worth families, business owners and executives.
Education/Experience
Mark earned his Bachelor of Arts degree from the University of Wisconsin-Madison and served as Chair of the Wisconsin Foundation's inaugural Senior Pledge Program in 1990. Mark has successfully completed Baird's Investment Consultant Program held at the University of Chicago Booth School of Business.

Background
Prior to coming to Baird, Mark spent seven years as a development consultant to the foundations of the University of Wisconsin-Madison and the University of California-Berkeley. For many years, Mark served as the Financial Advisor Partner to Baird's Financial Advisor Training Program.

Community Involvement
Mark has been an active leader in the Boy Scouts of America for many years, serving as a Cubmaster, Den Leader, Fundraising Chair and Troop Committee Member. He is actively involved in his church and has also served on non-profit boards for Phantom Lake YMCA Camp and the Wisconsin Area Music Industry.
Personal
Mark and his wife Kathy have been married for 27 years and live in Brookfield, WI with their three sons. Mark has coached youth baseball and soccer and enjoys distance running, golf and performing with local music and theater groups both on stage and on the drums.
Cliff Henrickson
Senior Vice President
Senior Investment Consultant
Cliff Henrickson joined Baird in 1982 and has over 37 years of experience in the financial services industry. Among Cliff's areas of expertise are individual equity strategies, equity and mutual fund portfolios, strategic portfolio review, and education planning.

Education/Experience
Cliff graduated from Bradley University with a Bachelors Degree in Business Administration and a minor in Economics. He earned a Senior Investment Consultant designation through a specialized training program that was held at the University of Chicago.
Background
Before Baird, Cliff spent 10 years in the retail industry as a store manager for Sherwin Williams and as a sales representative for Glidden Paints.
Community Involvement
Cliff has been a member of the Metropolitan Builders Association for over 30 years. In addition, Cliff is on the board of directors for Economics Wisconsin, an organization that helps teachers teach economic principles to their students and promotes economic education and financial literacy.
Personal
Cliff has been married to his wife Hilary for 49 years. They have three children: Jorie, Calie, and Jess - who is also a partner of the Kindler Henrickson Group.
Jess Henrickson
Vice President
Jess joined Baird in 2008. His areas of expertise include retirement income planning, portfolio construction, and long-term care insurance.

Education/Experience
Jess received a Bachelor of Science degree in Business Management from Miami University in Oxford, Ohio. In addition to holding the Series 7 and 66 licenses, he is also licensed for long-term care insurance planning. Jess regularly teaches financial and retirement planning workshops through various educational institutions in the Southeast Wisconsin area.
Background
Before Baird, Jess spent 10 years in the automotive industry as a parts and service manager for the largest Honda dealer in Cleveland, Ohio.
Community Involvement
In addition to coaching little league baseball, Jess serves as a board member at Congregation Shalom, is a member of the Social Justice committee at Congregation Shalom, and regularly volunteers at Guest House of Milwaukee – a men's homeless shelter.
Personal
Jess grew up in Milwaukee. He and his wife Heather have been married for 17 years and live in Shorewood, Wisconsin with their son and daughter. He enjoys running, volunteering, and being active in sports.
Amanda Ridgway, CFP ®
Senior Client Specialist
Amanda joined Baird in 2016. She brings an extensive accounting and estate planning background to the team that helps her provide thorough and detailed financial planning services to clients.

Education/Experience
Amanda received her Bachelor of Science degree in Political Science and an Associate Degree in Accounting, both at the University of Wisconsin - Whitewater. Amanda has the security industry Series 7 and 66 licenses and is a CERTIFIED FINANCIAL PLANNER®.
Background
Prior to joining Baird, she worked for over 10 years as a small business accountant for various companies in Southeastern Wisconsin.
Community Involvement
Amanda is committed to Baird's philosophy of "Baird Gives Back" and allocates time each year to participate in activities throughout the Greater Milwaukee Area; specifically events at the United Community Center and Hunger Task Force.
Personal
In her free time Amanda enjoys spending time with her family and friends. Interests include attending classic car shows, watching vintage drag racing, restoring old houses and exploring local museums.


Certified Financial Planner Board of Standards Inc. owns the certification marks CFP® CERTIFIED FINANCIAL PLANNER™ and federally registered CFP® (with flame design) in the U.S., which it awards to individuals who successfully complete CFP® Board's initial and ongoing certification requirements.
Susan Metz
Client Assistant
Sue has over 41 years of experience in the investment industry, all of which have been with Baird. As a Client Assistant, Sue handles much of the team's day-to-day operations, client communications and is committed to providing exceptional service and developing long-lasting relationships with clients.

Education/Experience
Sue received a Bachelor of Science degree in Business Management and Communications from Alverno College in Milwaukee, Wisconsin.
Background
Prior to joining Baird, Sue worked as a Customer Service Representative for a medical firm for several years. She also worked in Customer Service with Kaiser Aluminum before joining Baird. In 1987, Sue assisted in the opening of the Baird office in Naples, Florida.
Community Involvement
Sue enjoys volunteering her time to numerous local organizations, especially during Baird Gives Back Week - an event held annually in the spring to help with projects such as preparing and serving food, and working with seniors. She has previously volunteered for fundraising events with the Make-A-Wish Foundation.
Personal
Sue enjoys horseback riding and walking.
Community
Living and working in a community is both a responsibility and an opportunity. Members of the Kindler Henrickson Group are actively and proudly involved in supporting the following organizations.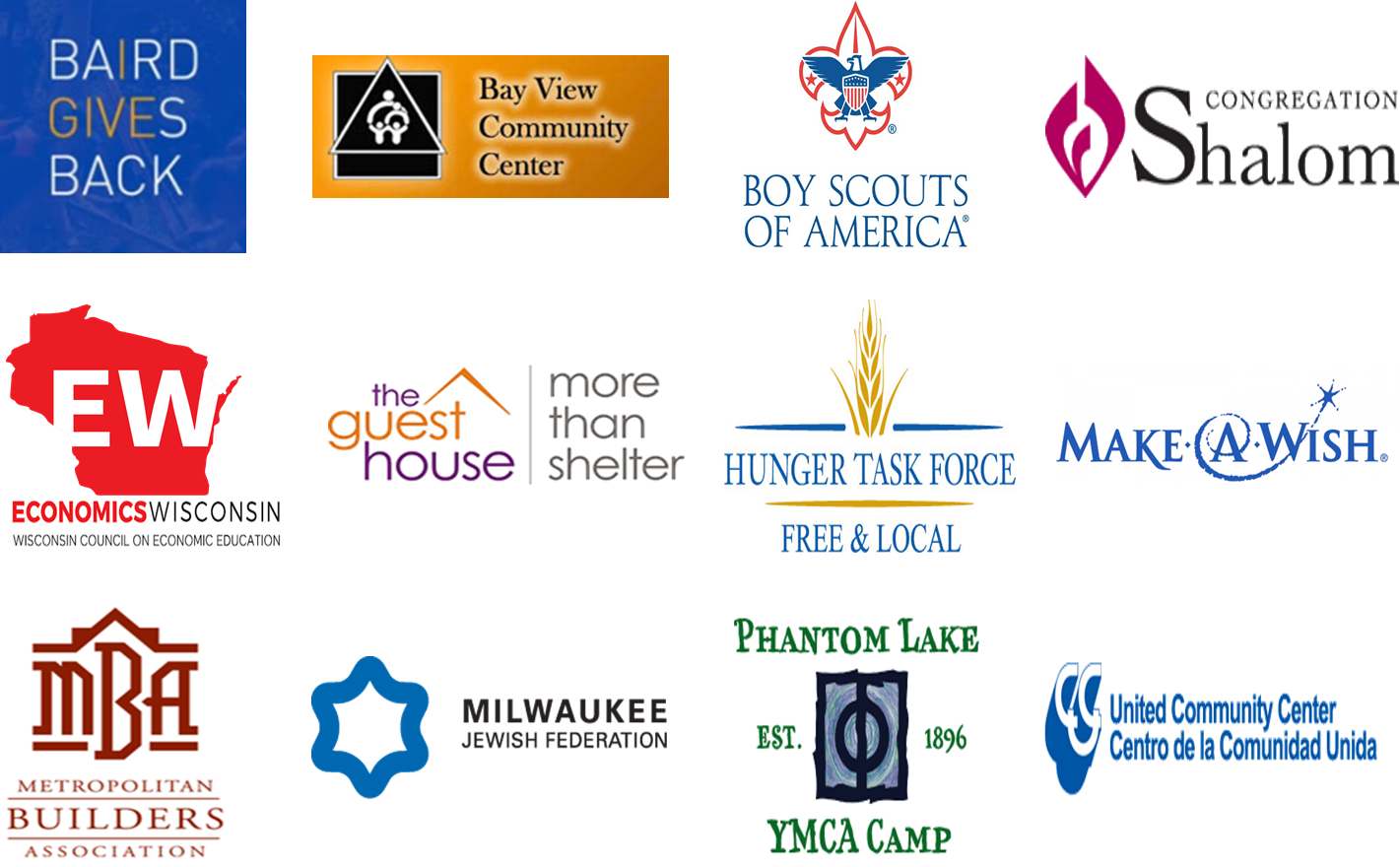 If you want to learn more about these organizations, please click the links that follow:
Baird Gives Back
,
Bay View Community Center
,
Boy Scouts of America
,
Congregation Shalom
,
Economics Wisconsin
,
The Guest House
,
Hunger Task Force
,
Make-A-Wish
,
Metropolitan Builders Association
,
Milwaukee Jewish Federation
,
Phantom Lake YMCA Camp
,
United Community Center
.