Is it time for financial advice?
Should I keep renting or is now the time to buy a house?
How much should I be saving for my kids' college education?
How fast should I be paying down my student loans?
Am I making the most of my employee benefits?
The financial issues you face now are far different than those of someone approaching retirement. However, it's often unclear where to turn for advice that will help you make thoughtful choices. That's why we developed an approach to help you hit the ground running as you establish the foundation that will support you the rest of your life. We customize our process according to your situation – this ensures we put tighter the right plan for your specific needs and goals.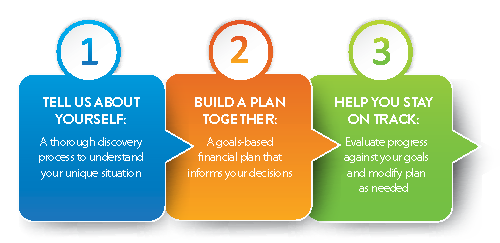 Our program provides the kind of custom advice and services you need to get ahead.