Whether you are the CEO of your family or a single woman, the Savvy Women Club encourages you to embrace your financial FREEDOM like never before.
The
Savvy Women Club (SWC)
has been helping women be proactive in their financial lives since 2011. We are a community that inspires you to learn more about your wealth in a fun and comfortable way. We've designed a series of educational web events to be conducive to all different styles of learning and to encourage open communication. Our mission is to help broaden your financial knowledge. We want you to ask questions and we want to hear your opinions and concerns. You will find the benefits of the
SWC
give you the confidence to embrace your financial
FREEDOM
like never before.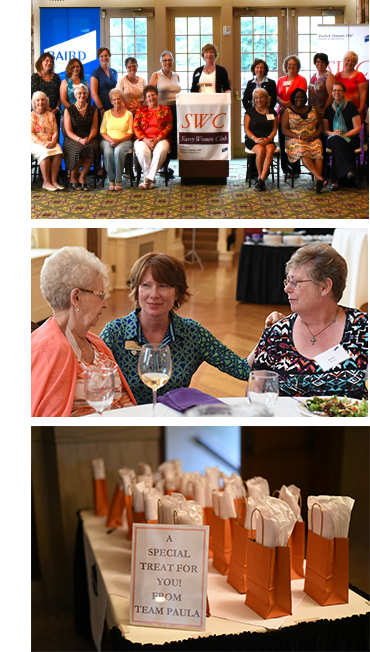 Freedom
• FIND financial clarity and direction
• REACH higher levels of confidence with every decision you make
• ENGAGE in ongoing educational and specialty events
• EXPERIENCE other SWC members who support & encourage your desire to become financially competent
• DEVELOP your knowledge to offset the unexpected
• ORGANIZE your financial affairs simplifying your life
• MANAGE your affairs knowing no stone has been left unturned
Experience
• Exclusive educational web events where financial topics are shared in a language you can understand
• By invitation only Specialty Event where friendships and camaraderie are created in fun, social surroundings
Membership
• Membership is complimentary to Paula R. Chesser's women clients
• Guests are welcome and encouraged to attend
Gifts
• Receive a "welcome" gift as a new member
• This gift signifies your continued commitment to success


Click here to learn more about SWC events or to explore previous topics.

Learn more about Paula's story >