Our Practice
The Allman Bobbie Group is committed to helping you simplify your life. We collaborate with you to define what is most important to you and your family. With a clearer view, you can make better decisions. With that vision in place, we draw upon the resources of Baird and our own expertise to help you achieve your objectives. We are proud to work for a company that is consistent with our values:

Clients come first
Integrity is irreplaceable
How we succeed is as important as if we succeed


It all begins with a relationship and a plan.
What Do We Do For Our Clients?

Comprehensive Planning, including:

Create a Total Family Profile - your "big picture"
Develop a Financial Plan to project your retirement income and other goals and objectives
Structure Investment Portfolios and Asset Allocation
Constant Review of your Financial Objectives, Cash Flow, and Investment Portfolios
Advanced Planning Analyses by Baird's Wealth Solutions Team: Estate Plan Review, Tax Return Review, and Insurance Review
Social Security Analysis to optimize your benefits
Tax Mitigation Strategies
Charitable Giving Strategies
Collaboration with other advisors (attorney, CPA, etc.)
Client Experience and Process
Our 5-step Wealth Management Process begins with the "Discovery Meeting". This meeting helps our team understand your unique situation, primary concerns, and your objectives. From this meeting, we determine if and how we may be able to help.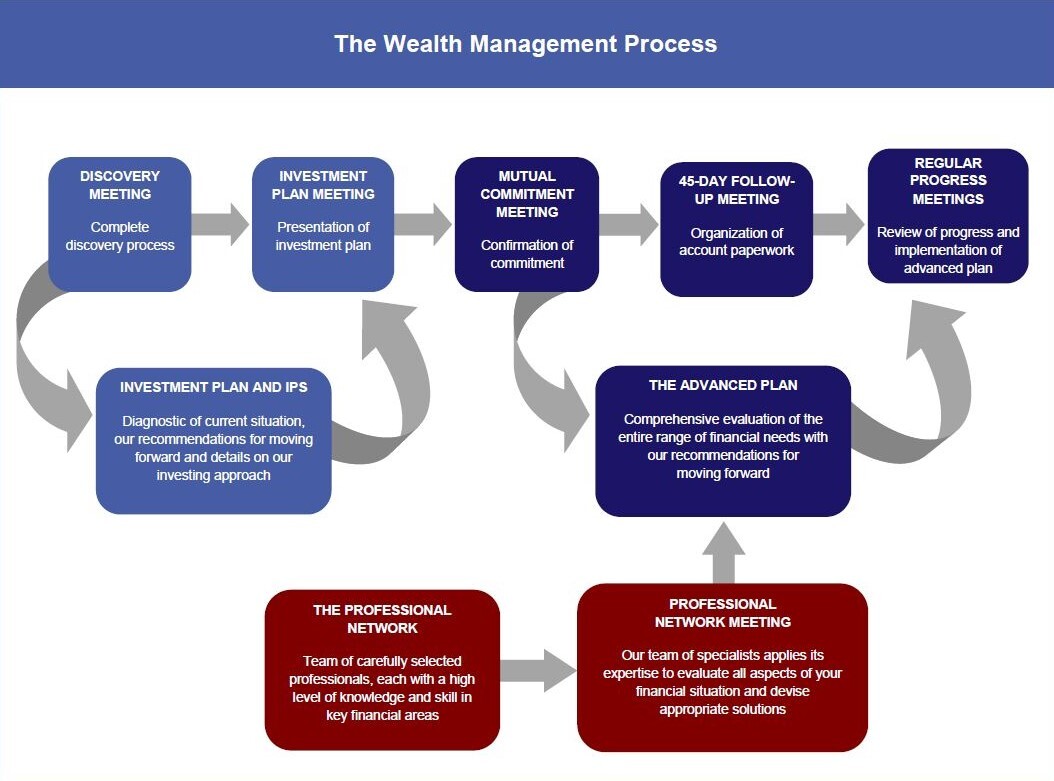 Stress Test Offer
We offer the first two meetings in our process - Discovery Meeting and Investment Plan Meeting - to families who want a second opinion on their current situation. This service allows you to get to know our team and our process, and if we uncover areas where we may improve your situation, we will share those recommendations. This service is complementary, and there is never an obligation to form a formal client, advisor relationship.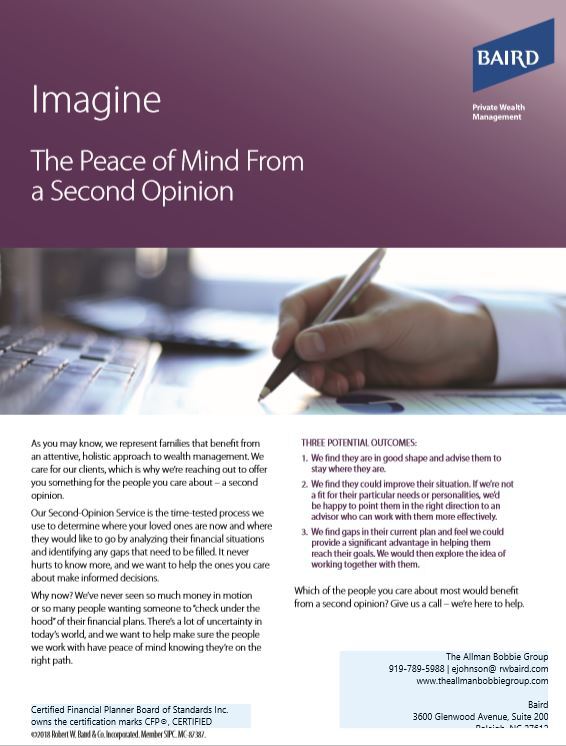 Our Virtual Family Office
We work closely with Baird experts to provide the best financial advice and service to our clients. We are able to pull from the Baird Wealth Solutions Team and other Baird experts to assist our clients with Advanced Planning needs, such as estate planning, tax strategies, financial planning, education funding tools, insurance needs, business owner services, executive services, and more! Visit Our Extended Team page to learn more about some of these individuals.