Our Process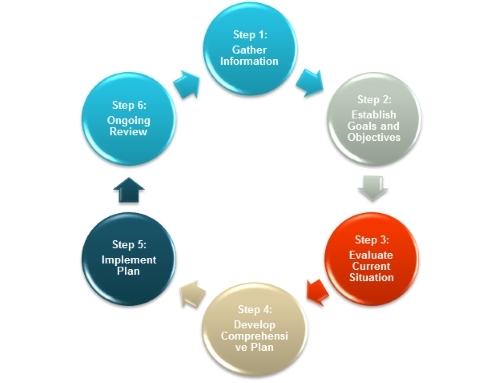 Step 1: We understand taking a holistic approach in planning is key to your success. While sharing everything may seem uncomfortable, it is our belief that we can only provide you with the best advice by knowing your whole financial picture.
Step 2: Ultimately your wealth is meant to give you options to meet your goals and objectives. We help narrow the goals down to the most important and impactful ones you wish to accomplish.
Step 3: Using our tools and Baird's expertise we will analyze your financial situation and determine the likelihood of reaching your goals.
Step 4: We will determine your path to success by walking you through our comprehensive MoneyGuide Pro® Financial Planning Process.
Step 5: In a tax efficient manner we will implement the investment strategies that will help you meet your goals that were recommended during our financial planning process.
Step 6: Regular maintenance and review of the portfolio are essential to the success of a financial plan. We constantly monitor our clients' investments and communicate changes through a variety of methods.