Our Community Involvement
Jeff became a Grandfather for the first time!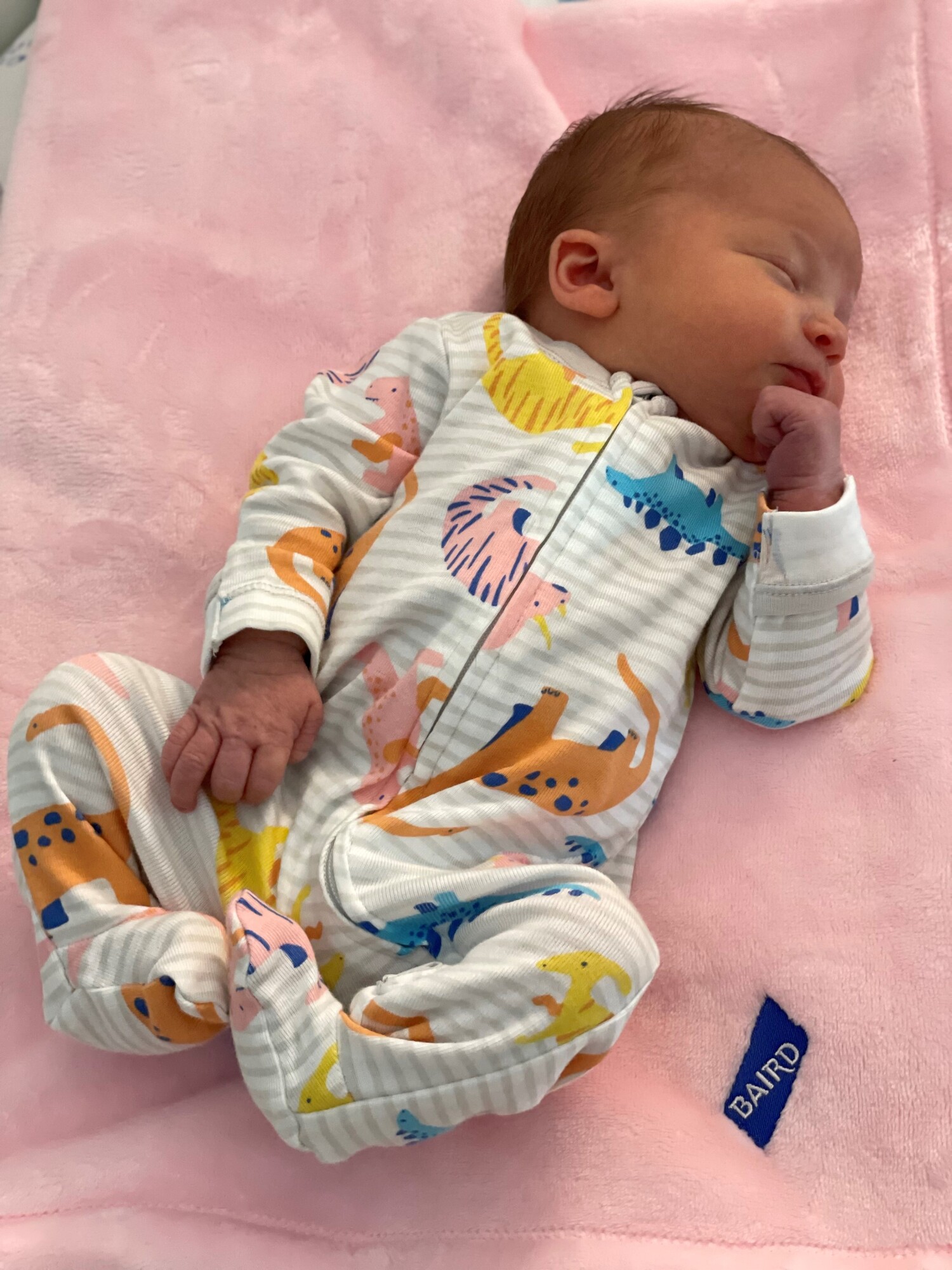 Welcome our newest member of The Cohen and Clinton Group

Amelia Beatrice Lee was born July 19, 2021

7 lbs and 18 inches long

The Atlantic City Boys
We are proud to sponsor the pre-theater reception of The Atlantic City Boys fundraising event for Caring Children Clothing Childen (4Cs).

The 4Cs, was founded in 1997 by Pat and John Reynolds of Monarch Country Club in Palm City, Florida. They saw a community need among infants to high school age children for school clothing.

The Reynolds and their friends worked tirelessly to see that these needs were addressed in a caring way for children in Martin County, Florida. This became an opportunity for qualified children to gain self-esteem by being able to obtain clothing similar to their peers -- at no cost!

The 4Cs has seen a great deal of progress and growth since its inception. In the first two years it provided clothing to more than 2,000 children. In 2002, the organization moved to a new location and provided more than 25,200 outfits to more than 4,200 children. In our newest location on Jack James Drive, where we are currently located, in our fiscal year 2017, we provided 30,000 items of clothing to 3,334 children who visited our store.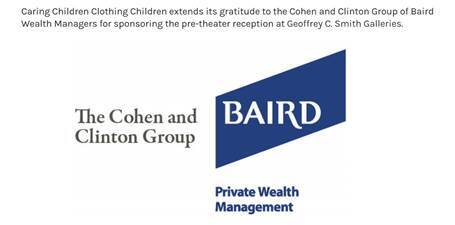 Baird Holiday Party

Thank you to our clients for allowing us to serve you. We are grateful for the opportunity to work with you to reach your financial goals. We enjoyed our time together celebrating the holiday season at the Ocean Republic Brewery.


Drive Shack Event

We had a great time hitting golf balls on the interactive ranges at the new Drive Shack in West Palm Beach! A lot of fun and great food was had by all- Thank you to everyone who attended.



Helping Supply Local Students with Tools to Succeed!

Our office donated much needed school supplies to The House of Hopes School Supply Drive. These supplies are essential to helping our local students prepare for a successful school year. House of Hope estimates that almost 6,000 Martin County students will need assistance with school supplies this year.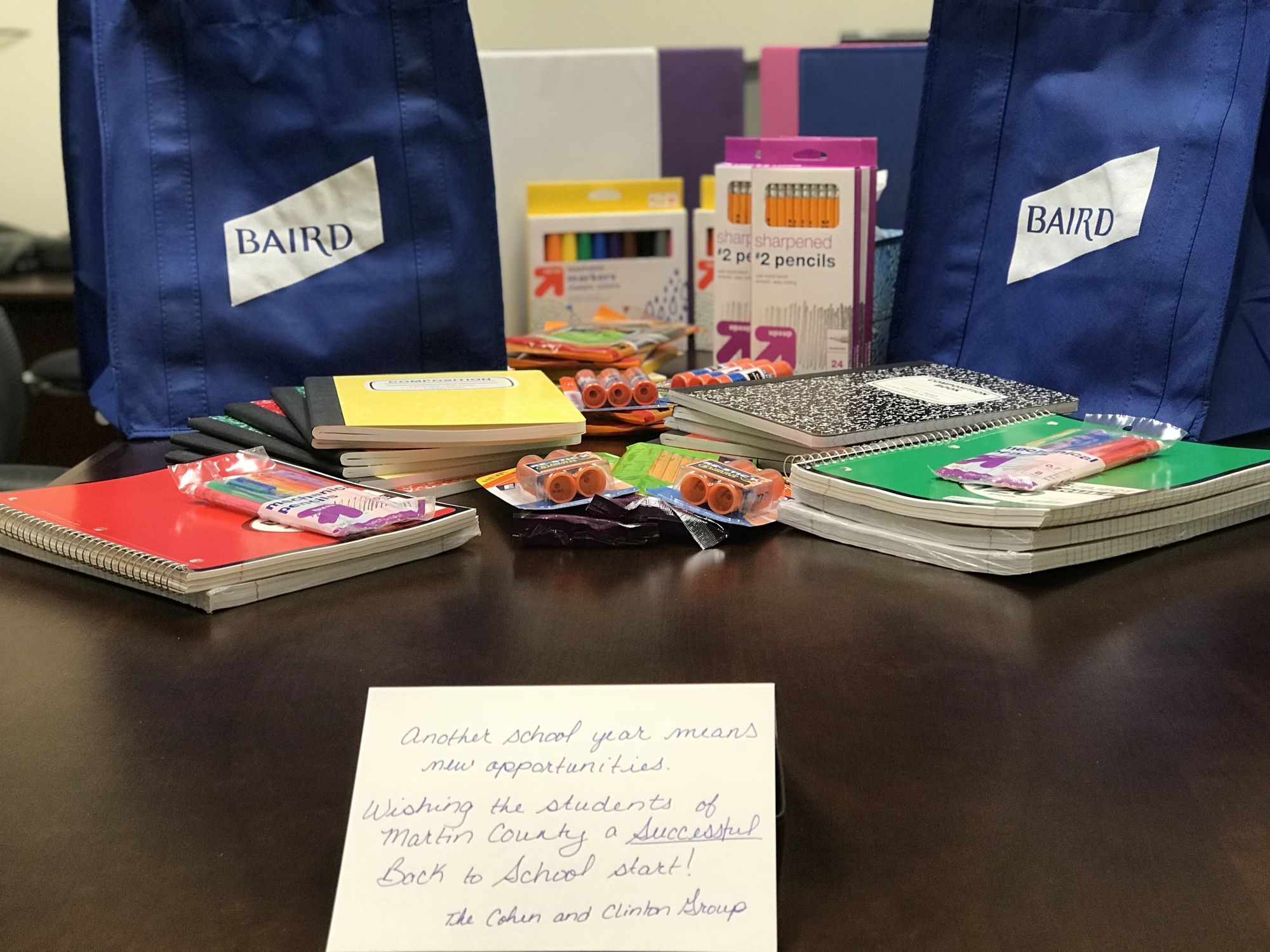 2018 House of Hope Holiday Family Adoption

Our office had the great privilege to adopt a family of five during the holiday season. The children range in age from 6 through 9. We are so fortunate to give back to our community during the season of giving.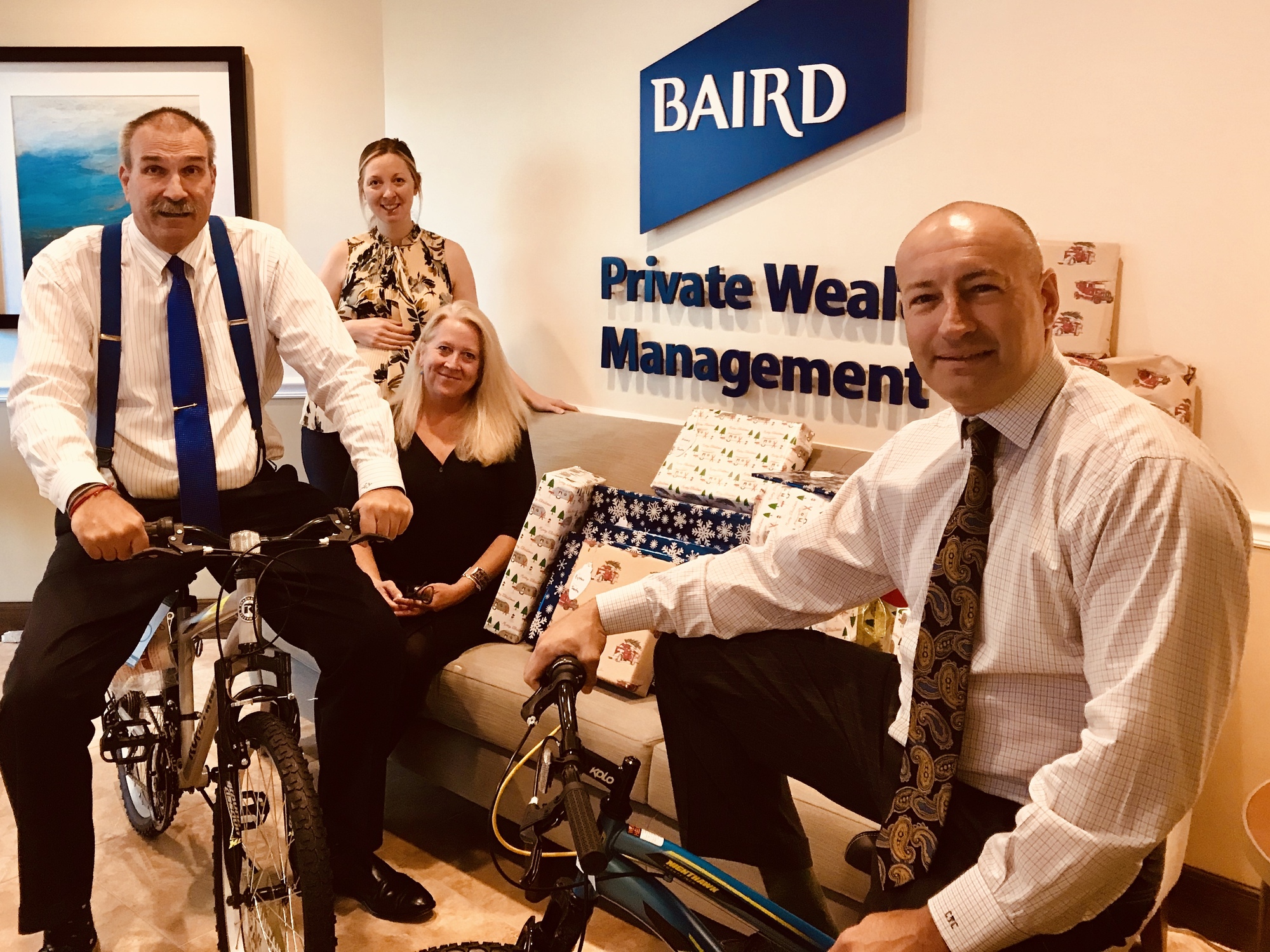 What I Learned While Whipping Cancer

As many of you know Jeff has battled cancer several times. His personal story of survival , perseverance and ultimate victory over cancer was recently featured in his alumni magazine. Please click the link below to read the full article.

Dickinson Article


BAIRD GIVES BACK WEEK 2018
The Stuart and West Palm Beach offices teamed up again this year to support our local community for Baird Gives Back Week. This year we donated our time to the Marjorie Fisher Boys and Girls Club located in West Palm Beach. We spent the morning cleaning the facility and organizing the children's supply and sports equipment room. The Marjorie Fisher Boys and Girls Club opens it's doors to over 600 children and provides critical education development and health and life skills.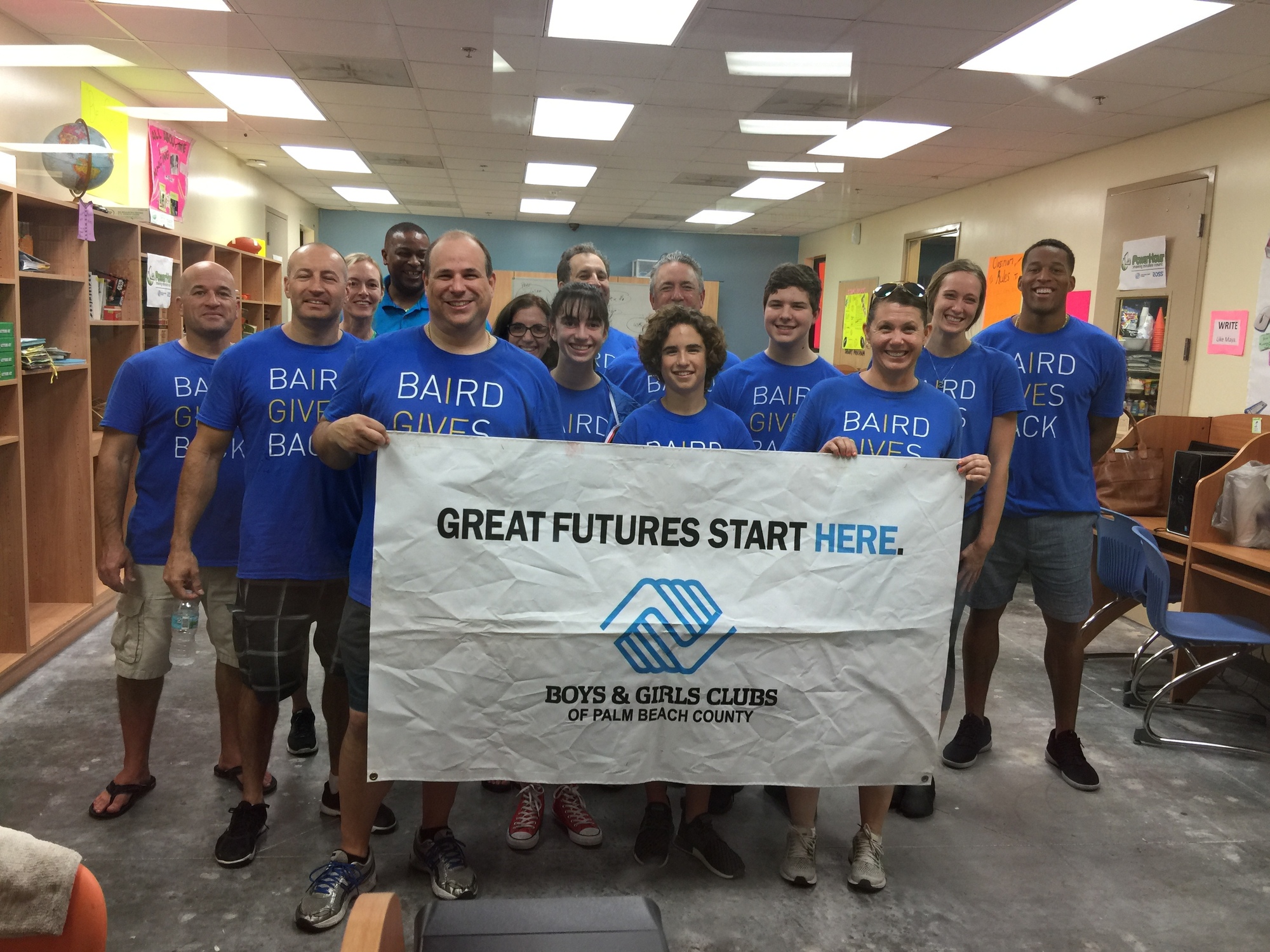 Martin County House of Hope Stamp Out Hunger Food Drive 2017
The Martin County House of Hope annual Stamp Out Hunger Food Drive was a huge success! The food drive collected over 64,000 pounds of food- the equivalent of nearly 54,000 meals to help residents of Martin County. We had a great time pitching in and sorting the donations that were delivered.
Click the link below to read more about this event and how you can get involved!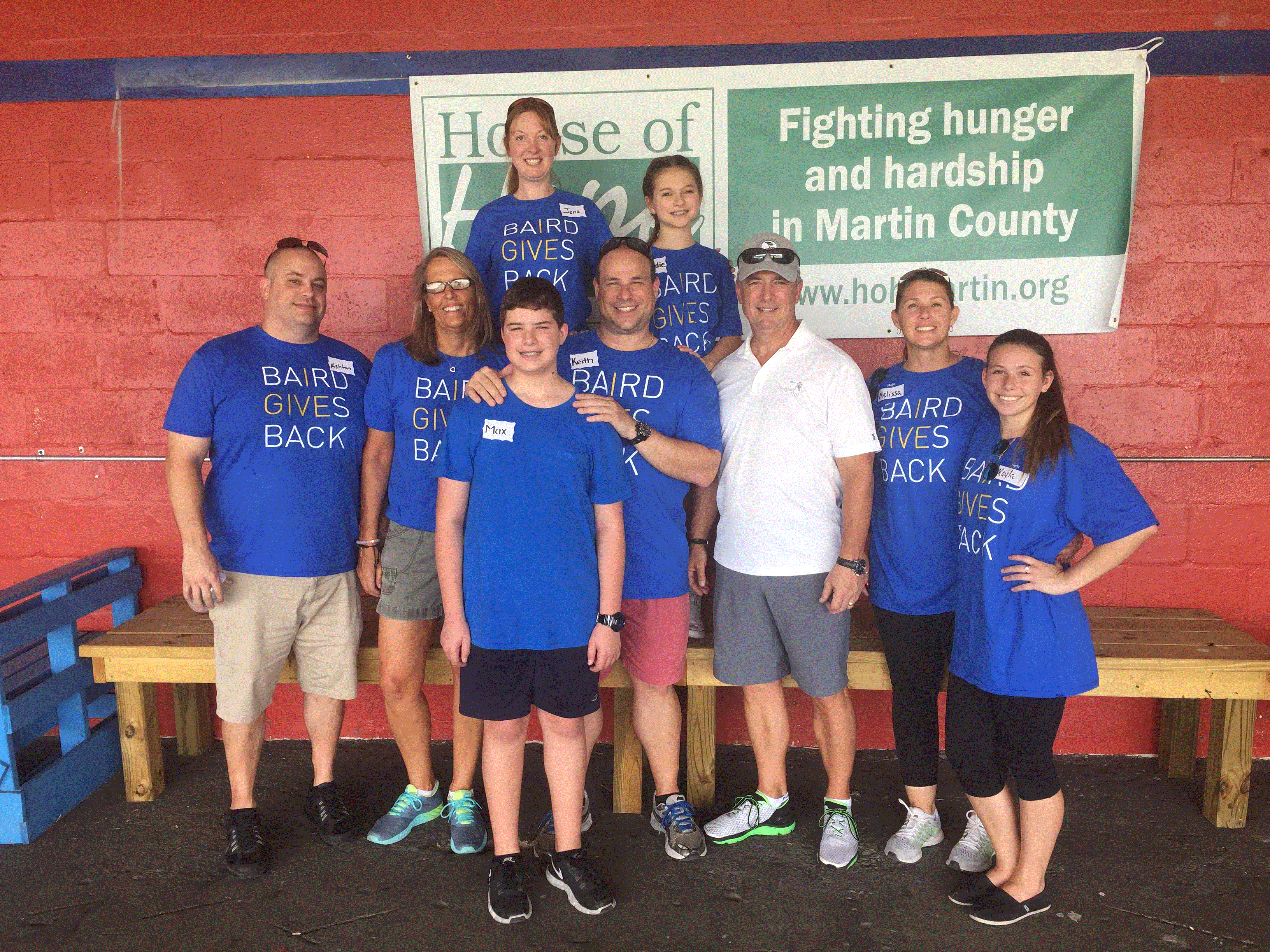 2017 Paws & Claws Gala
The Cohen and Clinton Group is proud to support the 2017 Paws & Claws Gala. Proceeds benefit the Humane Society of the Treasure Coast helping to further their mission to assure a better life for companion animals, by providing shelter, finding loving homes and promoting respect for their place in our lives.


May 13, 2017 Stamp Out Hunger Food Drive
In May our office will be volunteering at Martin County's House of Hope for their annual Stamp Out Hunger Food Drive! Stamp Out Hunger is organized annually by the National Association of Letter Carriers and is the nation's largest single-day food drive. In Martin County, the drive helps to stock House of Hope's four food pantries – Stuart, Hobe Sound, Jensen Beach and Indiantown.
All non-perishable food donations are welcome and you can drop off items at our office through May 12th!