Community Involvement
Being a Financial Advisor is about improving the quality of people's lives. This is a passion that extends beyond what we do for our clients every day. One of the many reasons we are proud to be at Baird is that the firm supports our commitment to improve the quality of life for others in the community in which we work and live.
In partnership with Baird, The GB Group strives to make a meaningful difference by volunteering our time, talent and resources to local charitable and public service organizations, including:

The mission of Baird Gives Back associate resource group is to broaden and deepen associate involvement in volunteer opportunities. More than 2,198 associates and family members from more than 105 global Baird locations donated over 7,805 hours to nearly 179 nonprofit organizations during the firmwide event. These outstanding results are a clear indication of our long-standing commitment to giving back to the communities in which we live and work.
---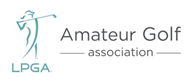 Baird and the LPGA Amateur Golf Association – 2018 LGPA Amateur Golf Association CUP Series

Baird has partnered with the LGPA Amateur Golf Association and is the Presenting Sponsor of the 2018 LGPA Amateur Golf Association CUP Series. The newly created LPGA Amateur Golf Association will remain focused on creating local and national golf communities and experiences for its thousands of members and hundreds of chapters across the globe.

The organization holds thousands of golf, social and networking opportunities throughout the country, as well as national competitions and events. Its members are a diverse group of women from new to experienced golfers and cover a broad spectrum of career paths.
---
Serving persons of all abilities including those with cerebral palsy, als, muscular dystrophy, multiple sclerosis, autism, and other special needs.
---
The Giving Tree will provide resources for students in the Howard-Suamico School District to enable them to participate in educational opportunities and school events.
---
The Howard Suamico Education Foundation provides funds and financial services to students, teachers, administrators, parents and school organizations
---
An Organization that fosters lifelong friendships in the Green Bay area, the Optimist Club is instrumental in bringing many activities and improvements to the youth of Green Bay.
---
We helped unpack and stack food shipments at Paul's Pantry which handles nearly 20,000 pounds of food every day and provides vital groceries to those in need.
---
In honor of the late Bob Post, Baird and The GB Group focused our annual donation efforts toward supporting the Bay Nordic Ski Club, Inc - "Project Illumination". Bob, a past advisor with the group, was an avid cross country skier and an instructor and supporter of Bay Nordic. Our donation secured the naming rights to a portion of the new lighted trail. The trail is intended to be named the Bob Post Memorial Illumination trail.
---
We spent time with young students, attended mass with them and hosted a pizza party for the kids.
---
Wounded Warrior Project is a military and veterans charity service organization empowering injured veterans and their families.