Our Mission
Your Needs Are Our Mission
We measure our success by your satisfaction.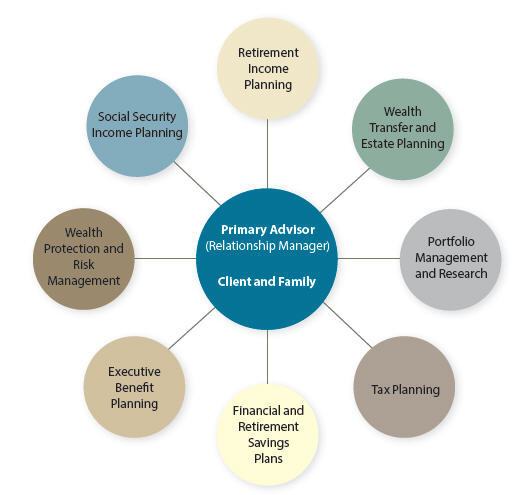 At The GB Group, we believe every client is unique, and every financial situation deserving of careful consideration. That is why before we develop a customized investment management strategy, we always ask, "What is it you want your money to do for you?"
Our clients have lifestyles they enjoy and want to continue in retirement. Our team structure, combined with the broader resources of Baird, enables us to provide clients with the highest level of wealth management for every phase of their life. The GB Group will partner with your existing CPA and attorney to ensure the advice we all give works together in the context of your larger financial picture.
---
Because the way we do business is as important as the business we do.
The investment industry has long sought to convince individuals that they should invest like institutions, most notably endowments, foundations and pension plans. But the GB Group believes individuals have the advantage of approaching every investment decision with rational perspective, unencumbered by what we call "the institutional imperative." We don't feel compelled, nor do we advise our clients, to do what everyone else is doing because that's how everyone else is doing it. Rather, a firm grasp of fundamental principles and a keen awareness of market dynamics inform the advice we give.
We employ what we call a "private company mentality." While public companies are forced to consider quarterly returns, the performance of peers and Wall Street's near-term outlook for their market sector when making capital allocation decisions, private companies are free to focus exclusively on the long-term. This is why you won't see us pointing to indexes or focusing on short-term performance when discussing your portfolio.
We embrace an investment philosophy that, when described, most would recognize as having a "value" leaning emphasis. While we agree with our value moniker, we take exception to today's common practice of delineating between "value" and "growth" as mutually exclusive investment styles. We could not disagree more. Rather, we believe that "value" comes in many shapes, sizes and forms. Whether in our selection of individual investments or our evaluation of other professional investment managers, a flexible and independent approach to selecting value is our number one priority.
---
Because your financial goals deserve an informed approach that's as unique as you.
The GB Group designs investment strategies using a combination of various investment types that can be broadly grouped in three categories:
Growth Capital/Risk Capital strategies seek to grow purchasing power over time at a rate above and beyond the rate of inflation. Given exposure to volatility in the stock market and other asset classes, these strategies are recommended for longer-term investors.
Alternative Asset strategies pursue returns that, in the intermediate term, exceed the returns offered by US T-bills while, at a minimum, increasing purchasing power at a rate on pace with inflation through the use of non-conventional investments. Volatility of these strategies is expected to be significantly lower than that of a long-only equity strategy, meaning they may be appropriate for intermediate- to longer-term investors.
Fixed Income/Low-Risk Capital strategies are intended to be relatively low-risk and normally generate a consistent stream of modest income. These strategies are available as both taxable and tax-exempt solutions.
Your investment strategy will consist of a carefully considered allocation to one or more of the above categories, with considerations for diversification and correlation, in the way that best aligns with your specific investment goals.
To learn more about our mission and how we can help you, please contact us.