Community Involvement
Leah Hoffman is proud to support and be active in these local community organizations:


Fresh Start Women's Foundation
Past Chairman
Fresh Start Women's Foundation empowers women to transform their lives through education and engagement. The Jewell McFarland Lewis Fresh Start Women's Resource Center offers counseling, mentoring, education, career services, legal support services, Child Watch, an e-learning center and personal development services that include wardrobing sessions, makeovers and empowerment classes. Learn more>>
---
Arizona Women's Board
Past Chairman, Past President
Erma Bombeck invited fellow authors to join her for the country's first Authors Luncheon in 1980. Why? Erma thought it would be a unique way to raise funds for Arizona kidney patients. She was right. The Authors Luncheon was an immediate success and quickly became an annual event. The Arizona Women's Board is dedicated to continuing Erma's tradition of bringing best-selling authors together to help write a brighter future for Arizona kidney patients. Learn more>>
---
Casa Center for Positive Change
Past President
Casa's mission is to provide evidence-based education which teaches children, teens, and adults how to build social and emotional intelligence knowledge and skills to build healthy relationships with themselves and others at home, at school, at work, and within the community, ultimately leading to a reduction in abuse, bullying, meanness, and violence. Learn more>>
---
Herberger Theater Center
Past Event Chair
The Herberger Theater Center is a non-profit organization supporting and fostering the growth of performing arts in Phoenix as the premier performance venue, arts incubator and advocate. Built in 1989 to support and foster the growth of performing arts in Phoenix as a performance venue and arts incubator. Each year, approximately 150,000 patrons, including 30,000 school-aged children share the unique experience of live performing arts. Learn more>>
---
Phoenix Theatre
Past Chair, 'Women Who Care' Luncheon
The largest producing regional theatre company in the Valley, Phoenix Theatre offers more programs and experiences than any other. With over 200 performances on multiple stages and thriving education and outreach programs, we inspire more than 100,000 citizens every year. Every show or service is always measured against our mission – to create exceptional theatrical experiences by using the arts to articulate messages that inspire hope and understanding. Learn more>>
---
Caralee Allsworth is proud to support and be active in these local community organizations:



AWEE (Arizona Women's Education and Employment)
Past President
AWEE connects clients with better jobs for better tomorrows. By providing specialized programs that give resources, help and support clients need, from skills trainings to career mentoring, they can move beyond their own obstacles to realize a better tomorrow for themselves, their families and their communities. We also connect each client to Arizona's top employers, whom AWEE has fostered long-term partnerships and collaborations with, so that clients can find the right position. Lastly, we can connect clients to a supportive community that offers essential caring, nurturing and advocacy for long-term career success.


---

Planned Parenthood of Central and Northern Arizona Board of Directors
Past President, Past Trustee
Peggy Goldwater Award Recipient – 1992 Planned Parenthood Ball
Planned Parenthood Arizona promotes and protects every person's freedom and right to enjoy sexual health and well-being, to make reproductive choices, and build healthy strong families. Planned Parenthood Arizona is the largest sexual health organization in the state. We serve more than 90,000 women, men, teens, and parents through our health care, education, and advocacy efforts.


---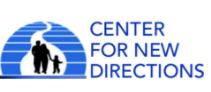 Center for New Directions (Arizona Displaced Homemakers)

Past President

Since 1992 we have been helping individuals, couples, and families to overcome struggles and heal relationships. We give you the support you need to heal and thrive, wherever you are. Our approach stems countless hours of education and experience, and a desire to create lasting changes in our clients lives. We believe in strengthening one relationship at a time through unique and personally-tailored counseling methods that address the root of your challenges.


---

Valley Leadership

Graduate – Class III

As the Valley's premier leadership organization, Valley Leadership boasts a proven and long-standing track record of making deep impacts on the community. We understand that great change only happens when leaders have a deep understanding of their community — what drives, sustains and advances it. Through a broad spectrum of programming, Valley Leadership goes beyond traditional leadership programs by empowering youth, high-potential and proven leaders to advance their passions and accelerate their pursuits.


---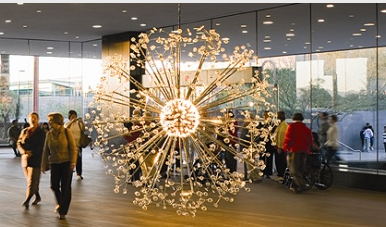 Phoenix Art Museum

Past Docent Chairman

Phoenix Art Museum is the largest art museum in the southwestern United States providing access to visual arts and educational programs. Top exhibitions are shown alongside the museum's collection of more than 18,000 objects of American, Asian, European, Latin American, Western American, modern and contemporary art, photography and fashion design. The Museum also presents educational programs, including lectures, films, special events and more designed to enlighten, entertain and stimulate visitors of all ages.



---
---
---
---