Building Lasting Relationships & Making Money Meaningful
OUR MISSION
is to help simplify your life so you can share your gifts and talents with others. We help navigate life's financial transitions with expertise and empathy. Our goal is to support you and you have the confidence knowing you have a trusted financial team behind you.

We've worked with many executive men & women by helping simplify their financial life and making it easier for them to be able to focus on their careers and families. These folks are usually the breadwinners, business owners, highly compensated who are seeking help because of their "lack of time" and are in the "thick of life". Our job is to quiet the noise and take one thing off your plate and know your time is your #1 asset.



Our Team's Investment Philosophies

-Investing is a marathon not a sprint.
-Investing is not rocket science.
-The best investment you can make is always in yourself.


We offer a 90 Minute Complementary Consultation to anyone who seeks help, please email or call Tyler at 605-275-2310 or tosterloo@rwbaird.com to get scheduled.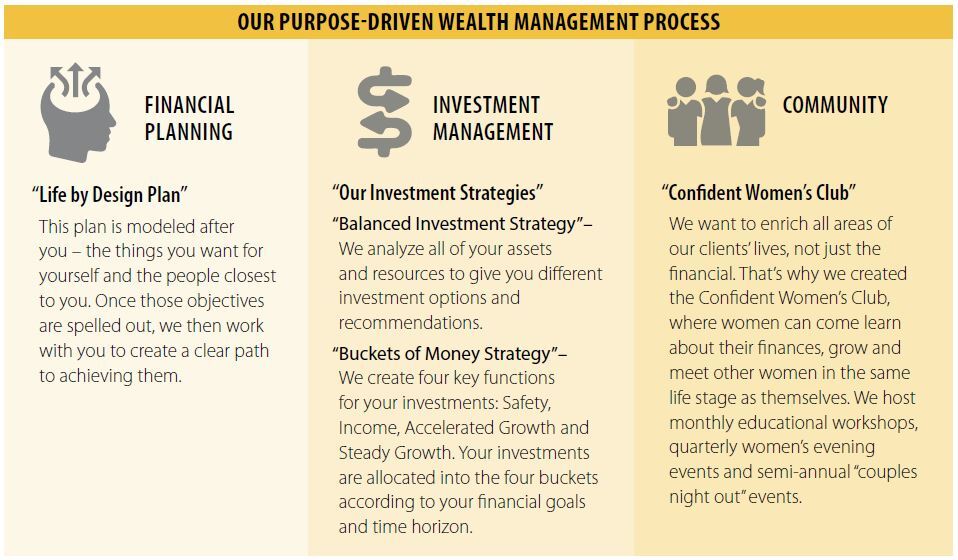 Charitable giving advice is a core component of our practice. Often, we are helping wealthy middle class clients determine the legacy they'd like to leave and a compelling means of doing that is by utilizing Qualified Charitable Distributions to pledge their IRA to a charitable foundation managed by them and our team. This is also a means of passing on philanthropy to our client's children and grandchildren as well.

This approach ensures a legacy of philanthropy by the family for generations.


Resources:
Charitable Planning Life Insurance
IRA Charitable Rollover Tax Savings
Agriculture Charitable Trusts