News & Insights
Local Organizations We Sponsor!

Click to learn more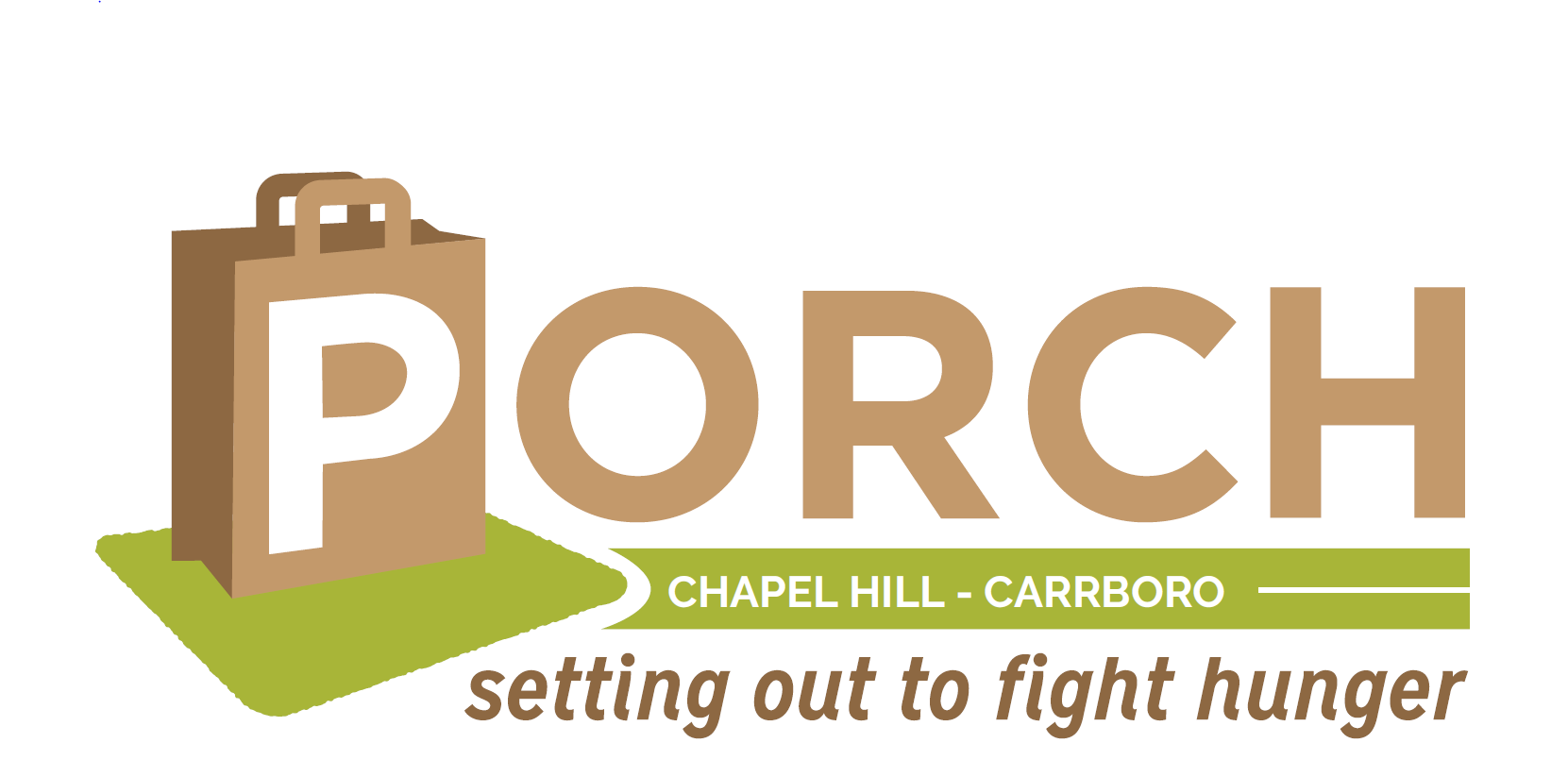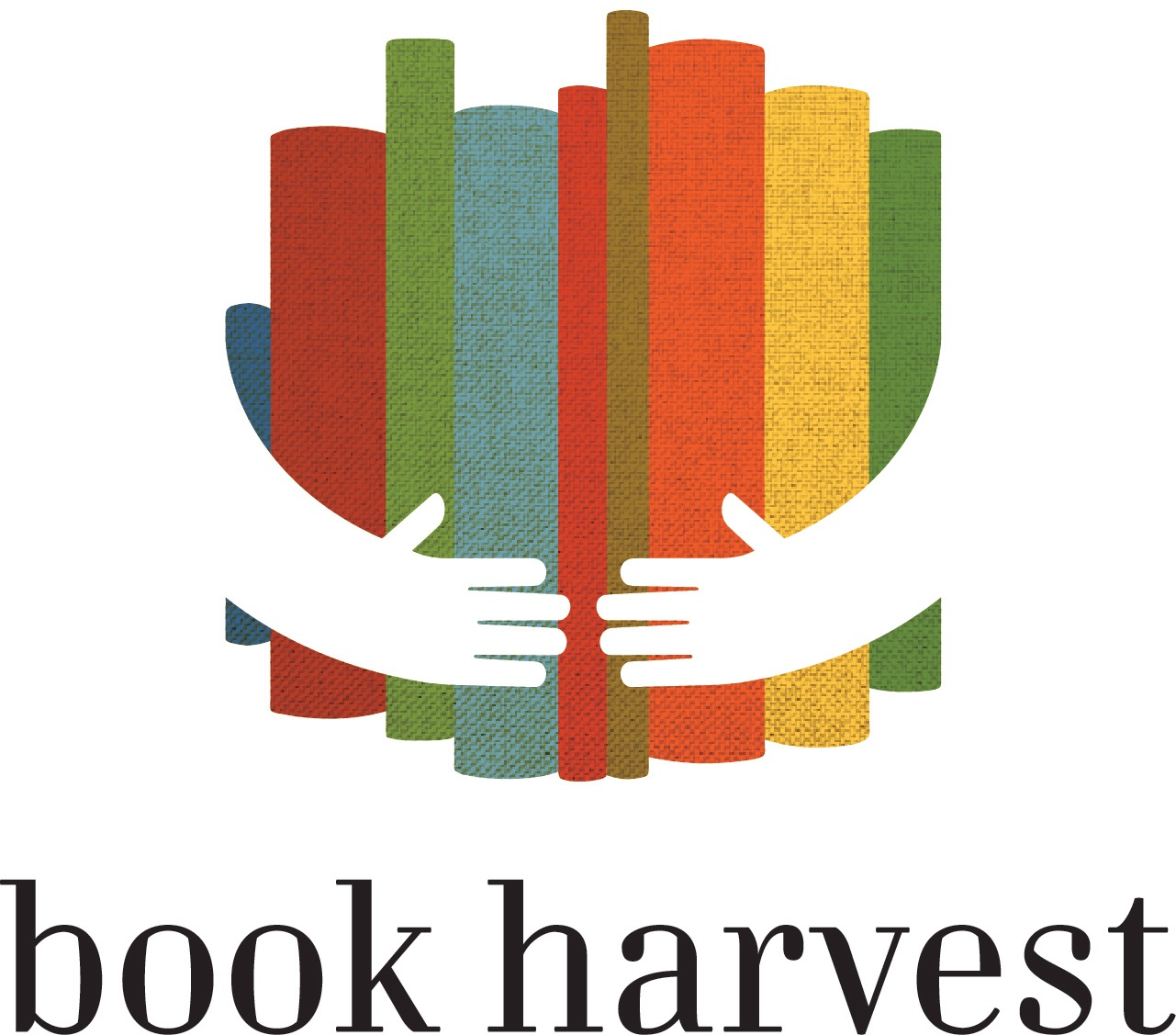 Book
Ha

rvest: Baird Gives Back 2019
We had a wonderful time at
Book Harvest Headquarters
last week as a part of #BairdGivesBack 2019!
To date, this organization has put books in the hands of 1,088,120 children and families!
We were so proud to play a small part for this incredible effort.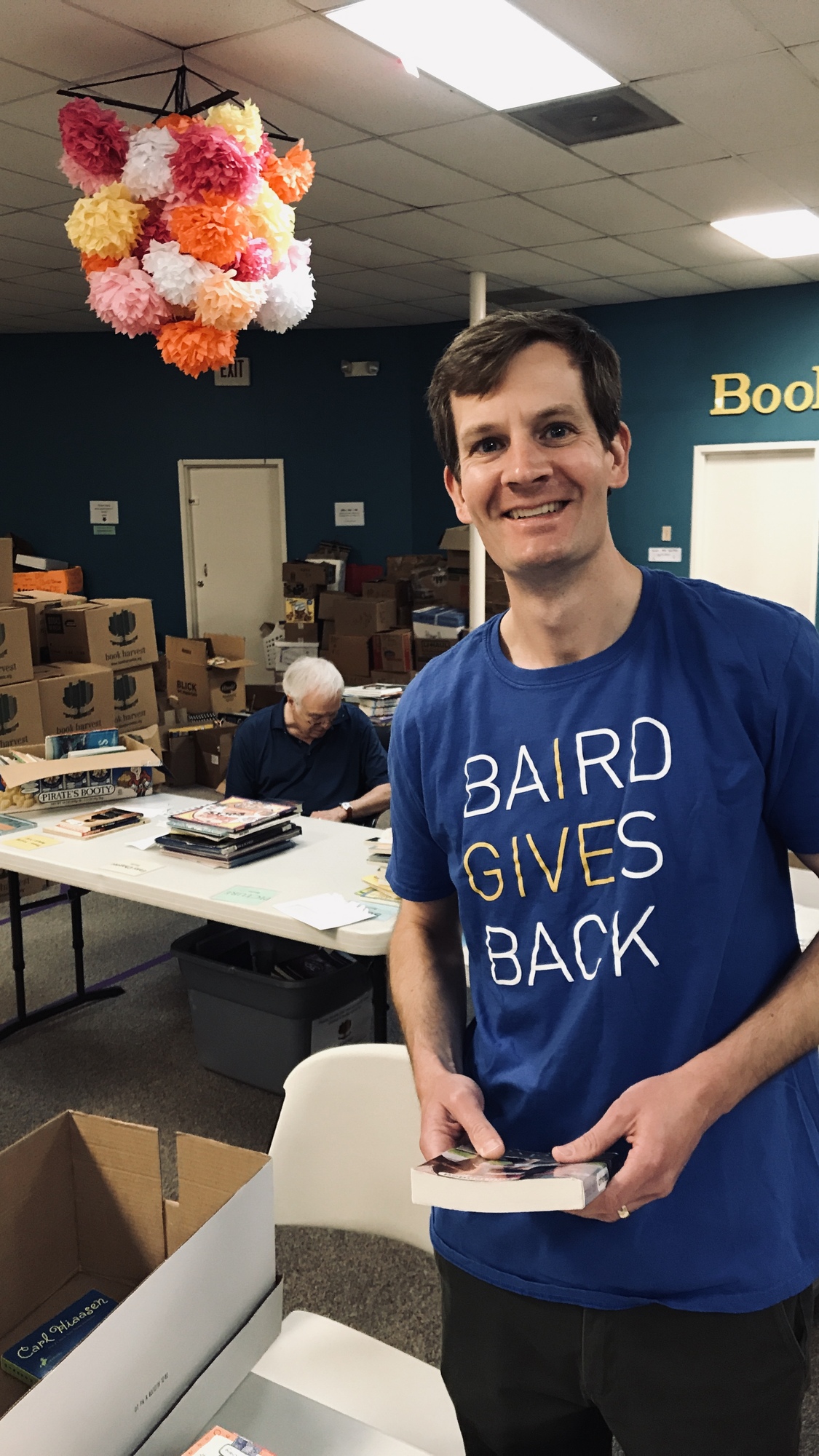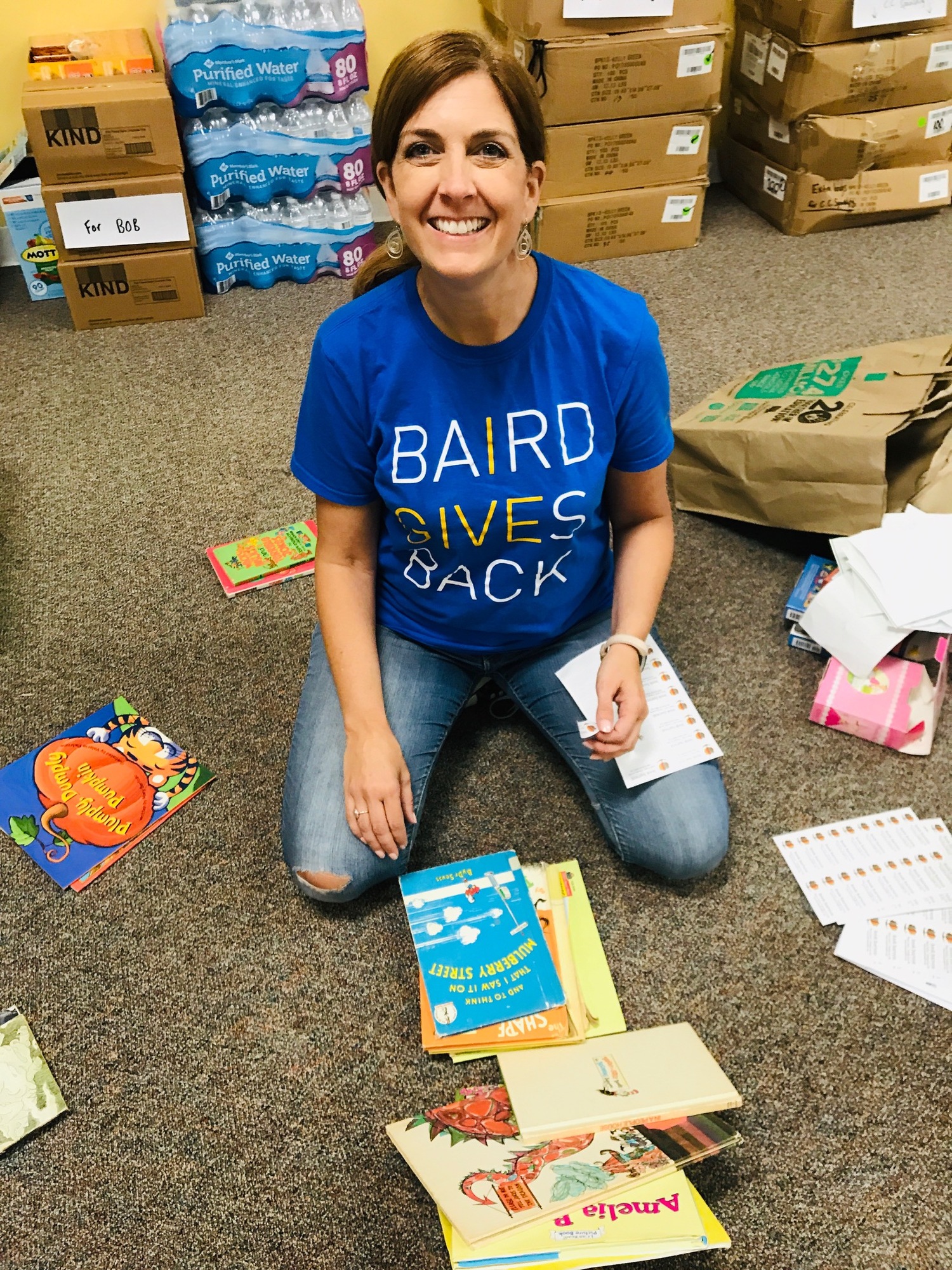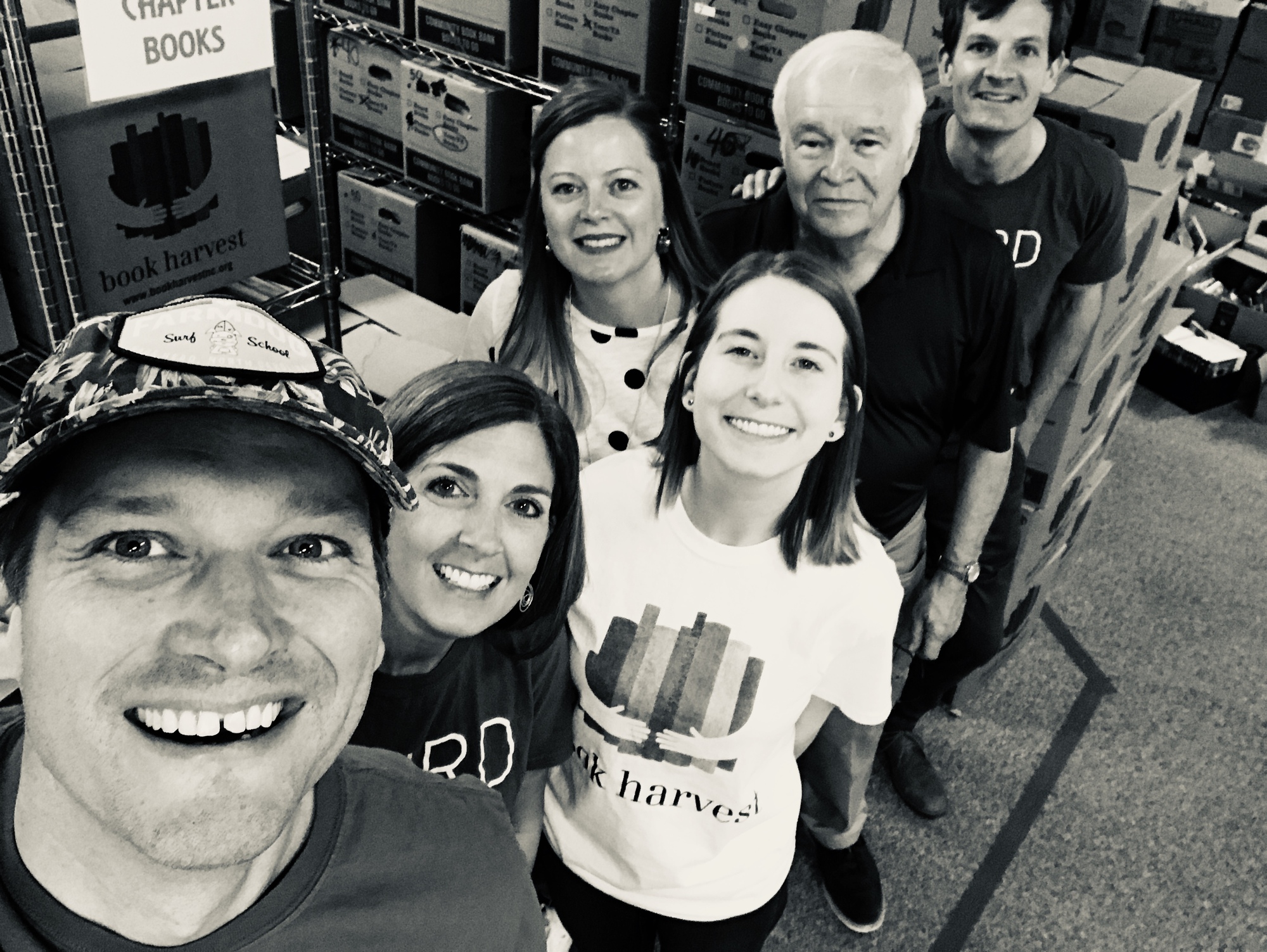 Shred Hunger with PORCH event: May 1, 2019
Protecting your personal information is vital. One of the most effective ways to prevent identity theft is to shred the personal documents and financial information you no longer need.
While they were here, our clients also helped us fight hunger by bringing non-perishable food items for PORCH. PORCH is an all-volunteer, grassroots hunger relief organization whose mission is to collect and distribute food for families going hungry in the Chapel Hill and Carrboro area. To learn more about PORCH, visit their website:
PORCH
.


Jester Group Newsletter : March 2019



The Jester Group invites you to a Community Shred Day and Food Drive! : Event Flyer



Well-Being is a Skill With Mary Linda McBride :
Event Flyer




Find Out All About The Chatham Arts Council's Clyde Fest Here:

The Jester Group at Baird are proud sponsors of Chatham Arts Council's Annual event, ClydeFEST 2019
When: Saturday, APR 6 from 11am–4pm
Where: Bynum Ballfield
Cost: $9 ADULTS / $5 KIDS
*Rain Date: Sun., 4/7, 12–5pm
THE FLYER:
2019 CLYDE FEST FLYER
Tax Filing Changes and Traps for 2018

Recent changes to our tax system will impact many of the things taxpayers are used to seeing on their tax returns. In addition to those changes, there are other unique situations that may require a taxpayer to be extra careful when filing their return this year. Director of Advanced Planning Tim Steffen's latest article highlights some of most common traps out there in 2018 for investors to take notice of, including:
An all-new Form 1040
Impact of the Tax Cuts and Jobs Act
Intricacies of reporting Qualified Charitable Donations and Nondeductible IRA Contributions
Click Here for a link to Tim's Full Article: Tax Filing Changes and Traps for 2018
.
Additionally,
click this link
to find Tim's interview with
Morningstar.com,
where he further discussed some of the common missteps investors make when filing their taxes as well as other relevant information.
If you have questions about what Tim's insights could mean for your tax plans for 2018 or your investment portfolio, please don't hesitate to reach out to our team.
Baird does not provide tax or legal advice.

Happy New Year!


As we enter 2019, we want to take a moment to express our deepest gratitude to all of our clients. We are very fortunate to work with a wonderful group of people, with many of these relationships spanning decades. We look forward to spending this new year with you. We hope this finds you and all of your loved ones happy and healthy.

Thank You To All Who Attended Our Holiday Gathering


We had a wonderful time with our clients and friends who were able to make it to our Holiday Party at the Washington Duke this year.
We enjoyed making merry with you all!
We hope to see even more of you next year!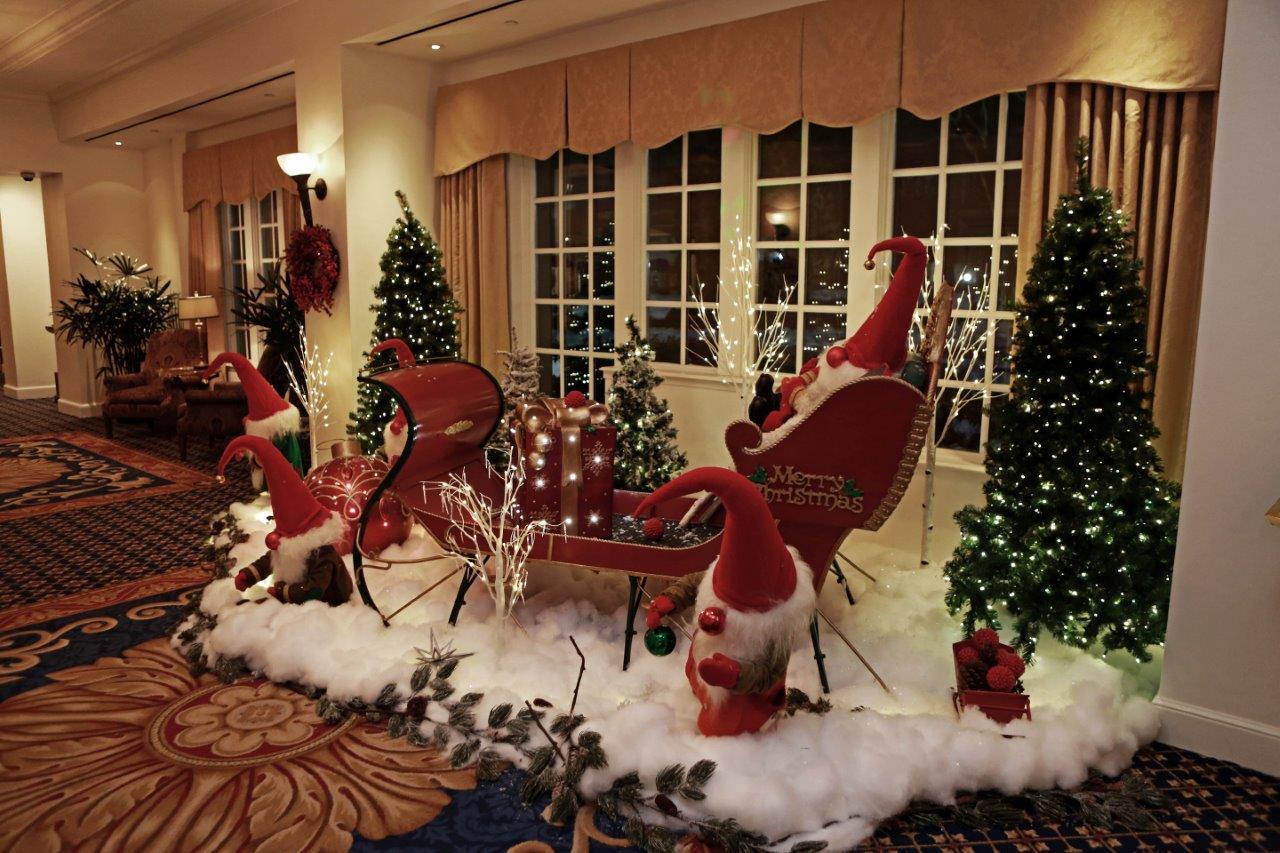 Toys For Tots @ The Jester Group's office in Chapel Hill


As you can see, Emma's first Toys For Tots campaign was a wonderful success. Thank you to all of you who made donations and dedicated your time and energy to increasing the number of smiles on the faces of children in need this holiday season. If you weren't able to contribute this year, be ready for next year. This will certainly be a standing tradition for this group!
Toys for Tots, a 70-year national charitable program run by the U.S. Marine Corps Reserve, provides happiness and hope to disadvantaged children during each Christmas holiday season. The toys, books and other gifts collected and distributed by the Marines offer these children recognition, confidence and a positive memory for a lifetime. It is such experiences that help children become responsible citizens and caring members of their community. Last year the Marine Corps fulfilled the holiday hopes and dreams of 7 million less fortunate children in 792 communities nationwide. Since 1947 over 244 million children have been assisted. For more information, visit
www.toysfortots.org
.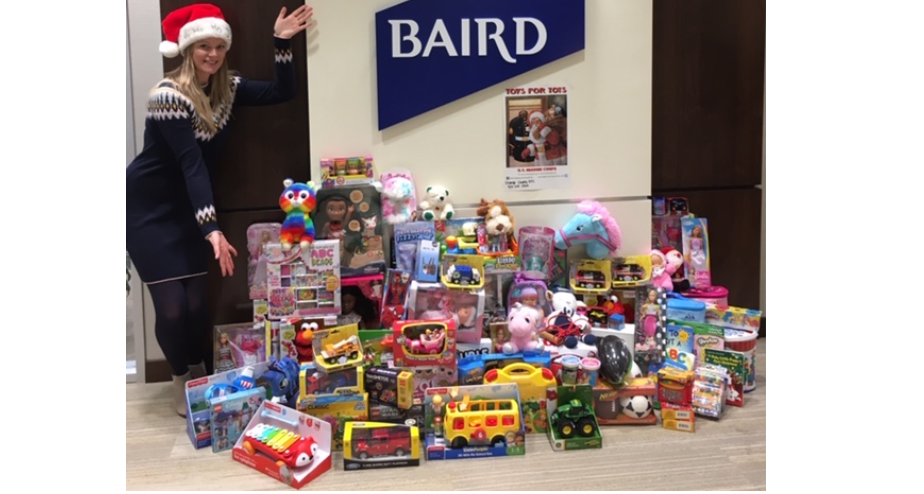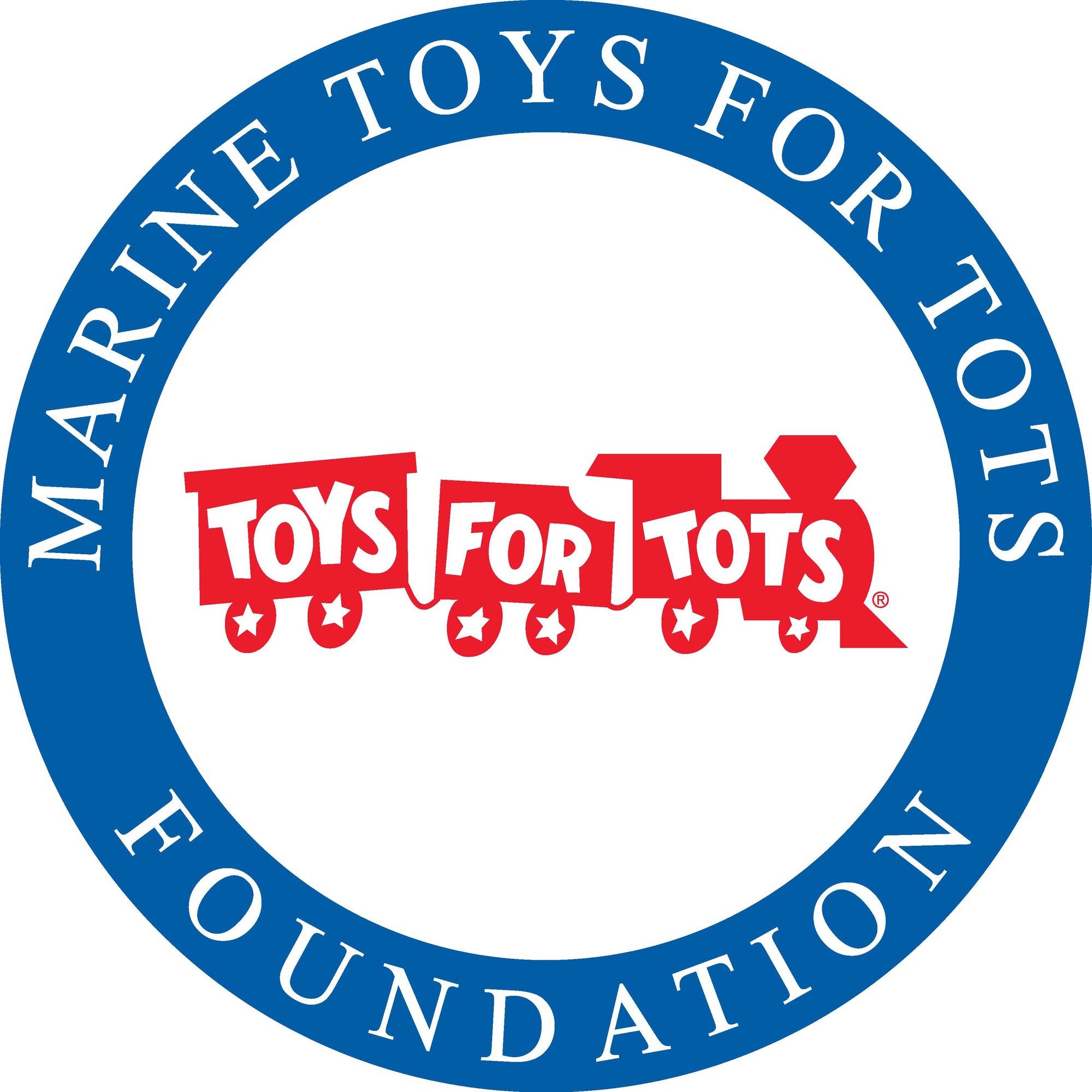 Cort Accepts Invitation as a Member of the 26th Class for Leadership North Carolina

We are very excited to announce that our very own Cort Bennett, CFP has been accepted into the Leadership North Carolina class for 2018-2019.
Fifty-six civic and community leaders from across the state have been accepted to form the 2018-2019 class for Leadership North Carolina, the state's premier leadership engagement program.
Each year, through a rigorous selection process, LNC chooses a class of established and emerging leaders from across the state to participate in its acclaimed program. Leadership North Carolina's Class XXVI is made up of top leaders from the government, business, nonprofit, and education sectors.

Click Here for More Information on Leadership North Carolina
Chatham County Chamber of Commerce Business Expo
We had a wonderful time at the brand new Chatham County Agricultural and Conference Center at the Chatham Chamber of Commerce's annual Business Expo. It was exciting to meet a ton of new people, see some old friends and learn about all the exciting things that are happening in and around Chatham County. We look forward to what's to come!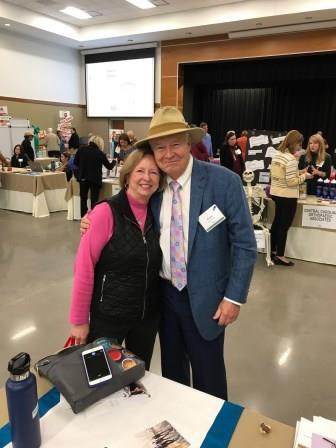 The Jester Group Community Shred Day and Food Drive
Once or twice a year, we like to offer our clients a chance to shred personal documents and help fight hunger in our community. On Friday, October 5, 2018 we welcomed clients and friends to our annual shredding and food drive event. We were very happy to have many participants and proud to have collected our largest food donation yet!
A Big thank you to all who were able to make it out.
For those who weren't able to come by, we hope to see you next time!
Please take a moment to see some of our pictures from the day:
Food Drive and Shred-It day.pdf


Our New Home
We are so proud of our new home! We just had to show it off!
Recently we welcomed our clients to see our new office at a series of informal open house events.
It was wonderful to see so many of you.
For those of you who could not make it, here are some pictures from the day and of our new spot!.
Come stop in on us soon!
Here's a virtual tour from that day:
Virtual Office Tour.pdf
Giving Back
At The Jester Group @ Baird, we believe giving back isn't just right thing to do – it's at the core of what it means to call a community home.
Our firm has a long tradition of community involvement. We are proud to support our associates' passion for service by matching individual donations, hosting workplace giving programs, backing deserving causes through Baird Foundationand supporting their individual volunteer efforts.
Many of our associates team up during Baird Gives Back Week, an associate-organized series of volunteering events in communities across the globe. Held annually since 2009, the event now unites nearly 1,700 Baird associates, relatives and friends on three continents.
In this tradition, we were proud to serve at the Pittsboro Community Lunch by donating our time and energy to this involved process. It is a phenomenal effort executed by many in the community to acheive a stellar and consistent service to people from all walks of life. We had a great time! Please let us know if you would like to know more about this vital weekly program happening in Pittsboro, NC.
We also recently raised $1,702 on behalf of the Wake County SPCA. Both of these causes are near and dear to our heart. Thanks to all who contributed and, to our walkers pictured here!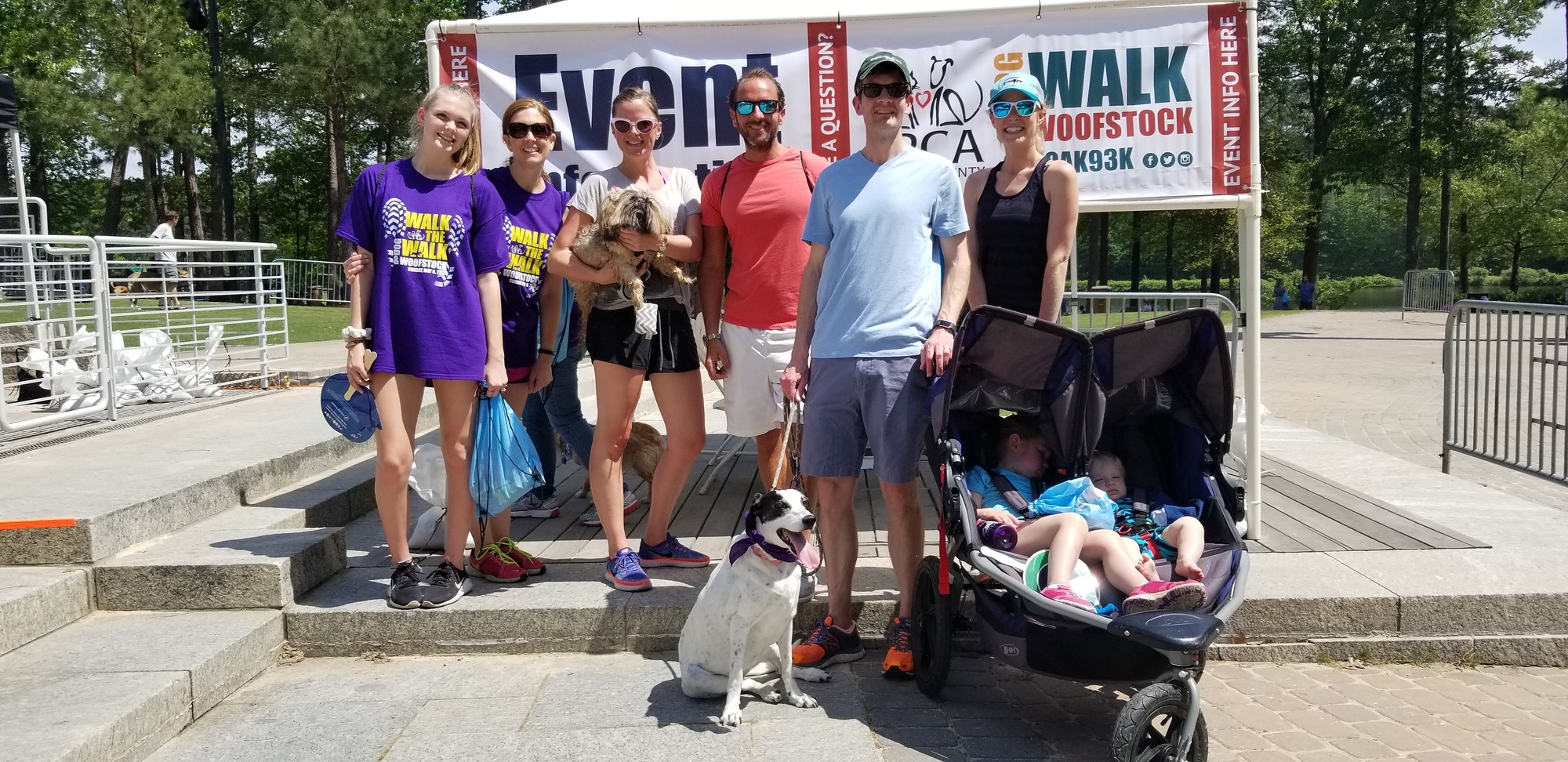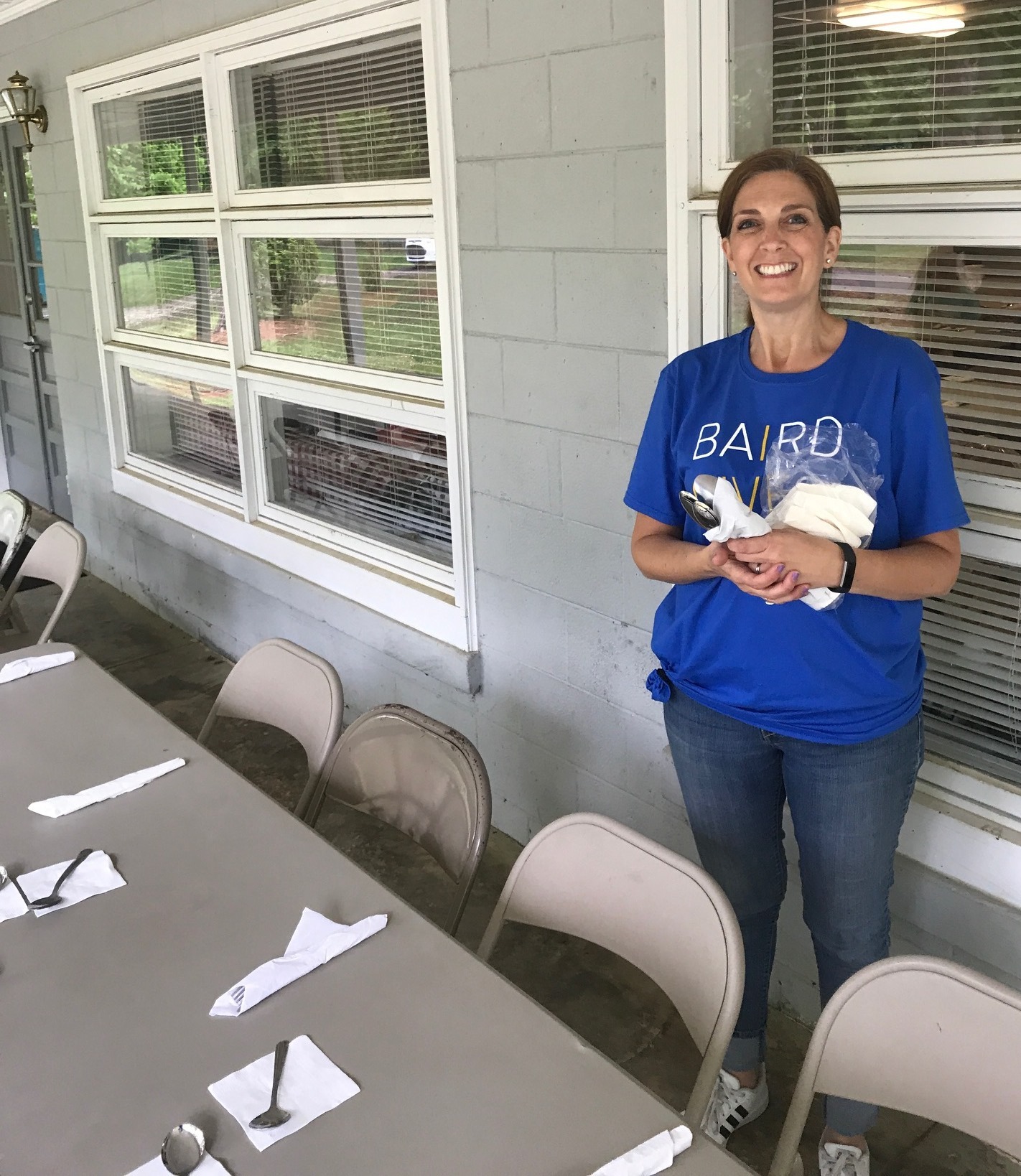 Gene's Annual 4th of July Letter
Over the years, clients of The Jester Group have come to expect a few letters.
One of those is Gene's annual Independence Day letter.
For those of you who haven't seen it yet, here it is!
July 4th 2018 Letter.pdf
Client Appreciation: SOLO
We are very fortunate to work with a wonderful group of clients and others in the community. Recently we decided to appreciate them publicly by taking them to a movie! We rented out a local theater and screened the most recent Star Wars movie: SOLO. It was surely a HIT! Thanks to all who could make it!
Financial Insights from Baird
Baird Chief Investment Strategist - Bruce Bittles, and Baird Investment Digest
Client Education
More Insights from Baird
RiverFront
Wealth Management Insights
SHARE THIS