Our Profile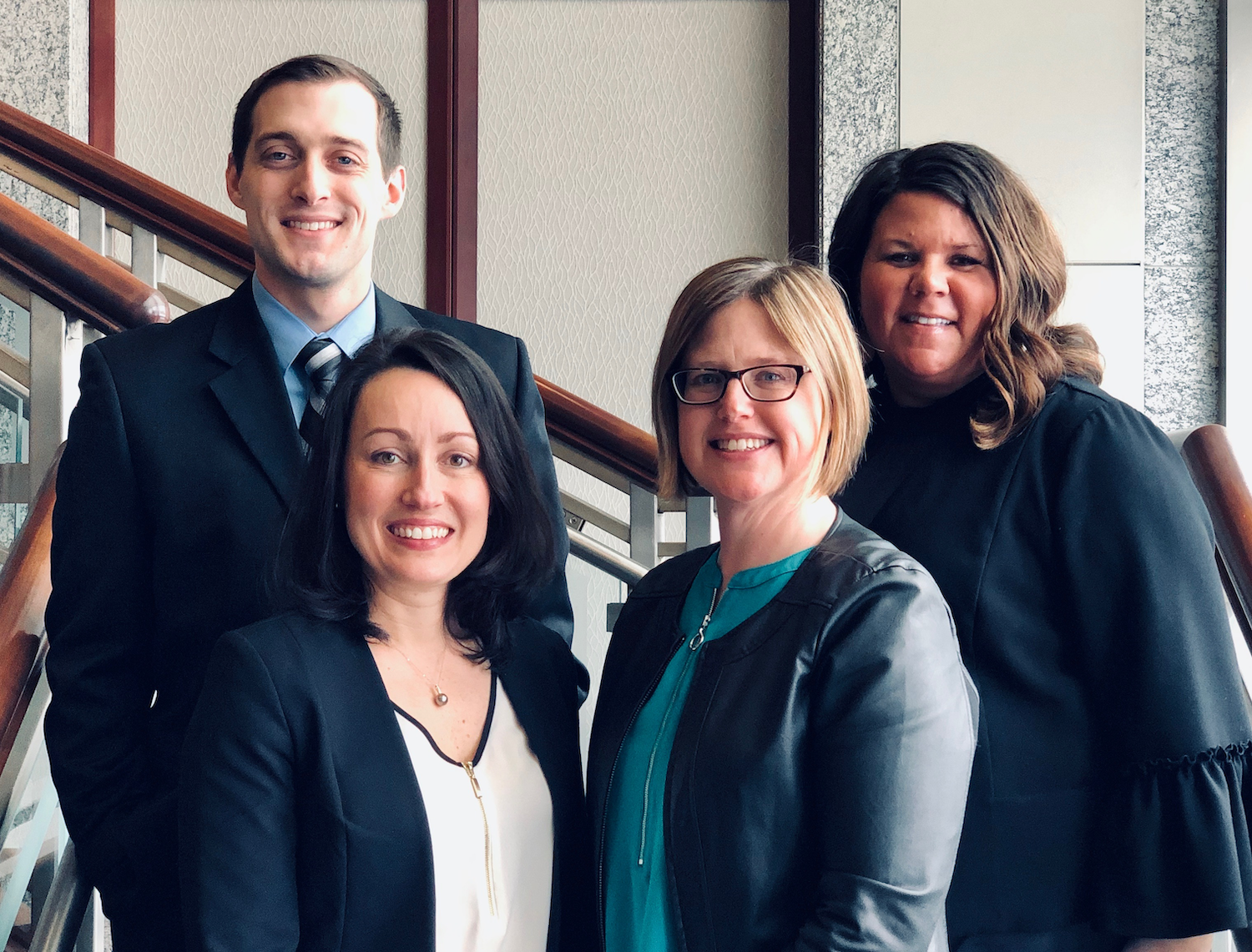 Baird is a special company that puts time and energy into choosing and monitoring their strategic partners. For this reason and many more Catina, Carson, Shawna and Teresa are proud to be affiliated with Baird. We spend time and energy evaluating opportunities and developing relationships with our clients.
We pride ourselves on finding the finest solutions to investment needs. It is our job to figure out where your money should be and implement the appropriate solutions. We enjoy working with and for families located in the Twin Cities with a personal responsibility for the families and community they are entrusted with. Some of our clients are building wealth to attain their life goals, while others seek to preserve and share the rewards of a lifetime of commitment to their careers, families, and causes.
See below for our team bios. Find out about the client-focused service for which Baird is so well known.
---
Catina Koenig, CPWA®
Director
Financial Advisor
(952) 838-8065
ckoenig@rwbaird.com
Catina Koenig began her career in the financial services industry in 1999, and joined Baird in November 2001. In 2017, she established the Koenig Jones Group, upon the retirement of her former mentor and partner, Ken Smith. She earned her B.S. in Psychology from the University of Wisconsin-LaCrosse, is a Certified Private Wealth Advisor (CPWA), a member of the Investment Management Consulting Association (IMCA), and serves on the Baird Women's Advisor Council and the Baird Women's Associate Resouce Group Advisory Council.
Catina believes education is the key to a successful partnership with her clients. She invests the time to really get to know them, their current financial situation, goals, values, and important relationships in order to help them develop a strategy to achieve their goals and peace of mind.
Catina resides in Eden Prairie with her husband, Troy, and two sons, Tavin and Asher. When she is away from the office, she enjoys spending time with her family, reading, global travel, and participating as an member of the Campaign Council for the Twin Cities chapter of Habitat for Humanity.
Carson Jones, CIMA®
Assistant Vice President
Associate Financial Advisor
(952) 838-8067
crjones@rwbaird.com
Carson Jones has been working with The Koenig-Jones Group since 2010. He began his career at Baird as an intern in Private Wealth Management, spent 5 years as a client specialist and was recently promoted in January 2016 to Associate Financial Advisor.
Prior to joining Baird, he earned a B.A. in Mathematics and Economics from St. Olaf College, where he also played collegiate football and baseball. Carson resides in Burnsville with his wife, Heidi. In his spare time, he enjoys exercising and athletic activities, including amateur baseball.
Shawna Hurst, CRPC®
Associate Financial Advisor
(952) 838-8061
shurst@rwbaird.com

Shawna has over 20 years of industry experience – with half of that time spent at Baird. Her passion is people, she partners with individuals, families and business owners as they navigate the financial decisions of life. From your first IRA, College Savings 529 or as you embark on life after retirement. Shawna is here to answer the tough questions, serve as a listening ear and an accountability coach. She partners with people to develop a plan, a financial life plan.
Outside of Baird – Shawna lives in Shakopee with her husband Jack, son Jackson, daughter Madison and beloved dog Baxstrom. As a family they enjoy hockey, camping and hosting friends and family around their fire pit and backyard ice rink! Shawna enjoys reading, laughing and random acts of kindness! She also thrive on public speaking and is a member of Toastmasters International ®.
Teresa Mattson
Assistant Vice President
Senior Client Specialist
952-857-5523
tmattson@rwbaird.com
Teresa joined Baird in 2006 and has been a critical component of the organization and leadership of the office. With more than a decade of wealth management experience, she brings a thorough understanding of the team's unique onboarding and service strategy and is integral to maintaining the group's standard of care. With expertise in organization, client communication, multigenerational relationships and service, Teresa ensures our clients are cared for every step of the way.