Our Extended Team
To gain the precise expertise we need to effectively oversee all aspects of our clients' financial affairs, we work with a network of carefully selected professional advisors. These individuals are experts in their fields and are available to assist us in addressing some of the more advanced areas of wealth management, insurance and estate planning.

We're more than willing to work with one of your current trusted advisors and we're happy to introduce you to planning professionals in different areas that we've selected locally.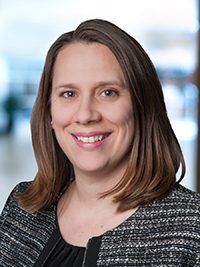 Laura Thurow, CFA®
Executive Director of Wealth Solutions and Operations
Laura Thurow is Executive Director of Wealth Solutions and Operations for Baird's Private Wealth Management (PWM) business. In this role, she is responsible for the people, platforms and back office services that support Baird's financial advisors in all aspects of their wealth management practices.

As part of the PWM Leadership Team, she is also involved in various strategic initiatives in support of Baird's overall wealth management platform. Additionally, Laura serves as a member of Baird's Executive Committee.

Laura received a bachelor of arts degree in Economics from Trinity College and an MBA from the University of Chicago Booth School of Business. She has earned the CFA charter and is a member of the CFA Society of Milwaukee.
---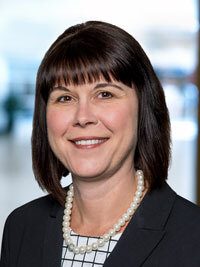 Kathy Blake Carey, CFA®
Director of PWM Research & Planning
Kathy Carey is Director of Research for Baird's Private Wealth Management (PWM) group. In this role, she oversees the Asset Manager Research, Equity and Fixed Income Research, and Value Equity Research Teams.
She is a co-portfolio manager for the ALIGN Strategic Portfolios where she is involved with investment, asset allocation and rebalancing decisions, as well as due diligence of the portfolios. Additionally, she is a voting member of Baird's Equity Recommended Portfolio and sits on the firm's Investment Policy Committee.
---
Scott Grenier, CFP®, AEP®
Senior Vice President
Manager of Estate & Tax Planning
Scott Grenier joined Robert W. Baird & Co. in 2010. Scott is currently the Manager of Financial & Estate Planning for Baird's Private Wealth Management Group.

Prior to joining Baird in 2010, Scott was responsible for providing financial planning solutions to high net worth individuals and families at Cleary Gull, Inc. Scott works with clients and their advisors on business succession, tax and estate planning strategies, focusing on tax efficient wealth transfer opportunities.

Scott graduated from Hamilton College with a Bachelors Degree in Economics and earned a Master of Science in Financial Services Degree from The American College.

Scott is an Accredited Estate Planner through the National Association of Estate Planning & Councils, Chartered Advisor in Philanthropy through The American College and a CFP® Professional.

Scott served on the Board of Milwaukee Estate Planning Forum and is a current member of the Milwaukee Estate Planning Forum, member of the Society of Financial Service Professionals and a member of the Financial Planning Association in Southeastern Wisconsin.
---
Rick Holman, J.D., CFP®, CLU®
Senior Vice President
Senior Estate Planner
Rick joined Baird's Private Wealth Management team in October of 2014 as a Vice President and Senior Estate Planner, working out of the Dallas office. He works with Baird Financial Advisors, their clients, and the clients' other professionals to promote the benefit of estate planning and assist with the development of clients' estate
plans. Specifically, his responsibilities include reviewing and discussing existing estate plans, answering estate planning questions, and presenting on estate planning topics.

Rick comes to Baird from The Nautilus Group, a service of New York Life Insurance Company, where he spent approximately seven years as one of the consultants and a manager in the Estate and Business Case Development unit. Prior to that, he was an Estate Planning Attorney with the advanced marketing department of
another insurance company, and a Financial Planning Consultant and the Advanced Case Design Specialist with Raymond James Financial. Rick has coached advisors on integrating estate planning into their practices; taught a financial planning class; spoken at advisor forums, client seminars, and estate planning conferences;
and contributed articles to industry publications.

A native of Florida, Rick graduated from the University of Miami with a degree in Politics and then earned his J.D. from Florida State University. He has obtained his Certified Financial Planner and Chartered Life Underwriter designations, and holds FINRA Series 6, 7, 63 and 65 licenses.
---
Learn more about the expert resources at Baird that assist us in completing your financial picture:
Wealth Solutions Group