Advanced Planning
Your relationship with The Liles Group is a collaborative effort between our team and the deep resources of Baird. For advanced planning cases, we will frequently seek the additional counsel of our dedicated in-house. Collectively, we develop tailored solutions for the complex issues facing families with substantial wealth.


---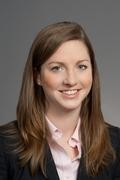 Laura Ames, J.D.
Senior Estate Planner
Laura Ames is a Senior Estate Planner on the Financial & Estate Planning team. Prior to joining Baird, Laura was an estate planning attorney with Casner & Edwards, LLP's private client group in Boston, Massachusetts. Laura handled a broad range of matters including the development and implementation of sophisticated wealth transfer strategies; charitable planning; and the establishment of family investment vehicles. Laura helps our clients identify their long-term wealth management goals related to gift, estate and generation-skipping transfer taxes.

Laura graduated from the University of Vermont and earned her J.D. from Suffolk University Law School, where she served as a certified advisor to the Battered Women's Advocacy Clinic.


---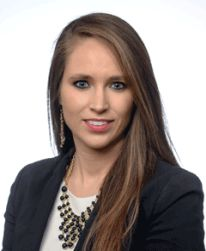 Ella B Neely, J.D.
Trust and Estate Planner

Ella is a Trust and Estate Planner on the Financial & Estate Planning team. Prior to joining Baird, Ella was a Trust and Estate Planner at Hilliard Lyons Trust Company, LLC. During her time there, Ella offered estate planning guidance to Hilliard Lyons clients and their advisors, while also working on various matters pertaining to the administration of trusts and estates within the Trust Company. At Baird, Ella continues to provide a broad range of estate planning support and guidance to our clients from helping them navigate the estate planning process to simply providing assurance that a client's current financial plan aligns with their estate planning goals.

Ella holds a B.S. from Lambuth University in Jackson, Tennessee and a J.D. degree from the University of Louisville Brandeis School of Law. She is a member of the Tennessee Bar Association.


---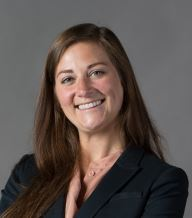 Kelsey Clair, CPA
Tax Strategist
Kelsey Clair is a Tax Strategist on the Financial & Estate Planning team. Prior to joining Baird, Kelsey was responsible for providing tax compliance and tax planning services to high net worth individuals and privately held businesses at Dixon Hughes Goodman, LLP.

Kelsey graduated from the University of South Carolina with both a Bachelor's and a Master's Degree in Accountancy with a focus in taxation. She is a Certified Public Accountant with the North Carolina State Board of Certified Public Accountant Examiners as well as the Virginia Board of Accountancy.


---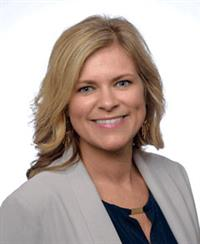 Heather Osborn, CFP®, AAMS®, CExP™, CWA®, CLU®
Senior Vice President, Manager of Financial Planning

Heather Osborn Manages the Financial & Estate Planning team at Baird. She is a CFP® professional with extensive expertise on the challenges affecting high-net worth clients.

Heather is a graduate of Western Kentucky University and holds a B.S in Finance with a special emphasis in Financial Planning. Prior to Baird, Heather served Hilliard Lyons Wealth Advisors and their clients for more than a decade. In this role, she was instrumental in designing and implementing a wealth management process that was suitable for their clients. Prior to joining Hilliard Lyons, Heather worked as a Financial Planner providing individual clients with comprehensive planning and advice.


---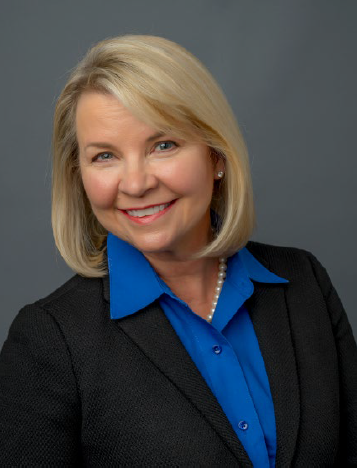 Jaleigh White
Director of High Net Worth Solutions

Jaleigh White serves as the Director of High Net Worth Solutions at Baird. In this role, she works with our clients to bring together the full resources of Baird and our strategic partners to meet their most complex needs. She specializes in working with business owners, multi-generational families, women in transition and executives.

Jaleigh came to Baird in 2019 through the Hilliard Lyons acquisition. At Hilliard Lyons, Jaleigh was on the executive team and was responsible for all product areas, Hilliard Lyons Trust, Wealth and Family Office, and Wealth Planning. Prior to Hilliard Lyons, she was Managing Director of Fifth Third Private Bank and CEO of their family office. Jaleigh also spent over a decade in public accounting, beginning her career at Arthur Andersen.

Jaleigh received her B.A. in Accounting from Southern Illinois University. She is also a graduate of the Securities Industry Institute at the Wharton School of Business.


---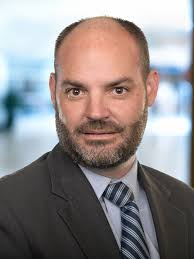 John A. Mascarich
Managing Director, Business Owner Solutions

John joined Baird in 2019. Prior to Baird, John worked at Hilliard Lyons and served as a small business advisor with Greater Louisville Inc. Steve serves our clients who own small and lower middle-market businesses by providing advice related to valuation, exit planning, and financing. He began his career at Lexmark International, Inc. in technology development and engineering in its business printer division.

John earned an MBA with distinction from the University of Louisville and a B.S. in Chemistry from Centre College.


---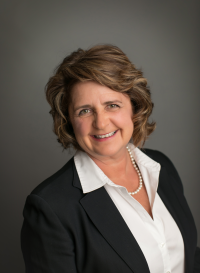 Linda Grant Smith, CFP®, CPWA®
Financial Planner

Linda is a Financial Planner at Baird, having joined the firm July of 2017. As a CFP® professional, she serves our clients by assisting with the creation of financial plans and by researching complex financial planning matters.

Linda earned her B.A. in Russian Studies with a concentration in Teaching from Wesleyan University. She is a CERTIFIED FINANCIAL PLANNERTM professional and holds the Certified Private Wealth Advisor® certification. Linda also received a Certificate in Business Succession Planning from the American College.

Prior to joining Baird, Linda was a financial planner and financial advisor at various independent firms.


---
Laura Davis, CFP®, CLU®, ChFC®, RICP®, CAP®
Financial Planner

Laura Davis is a Financial Planner at Baird, having joined the firm in 2019 from Hilliard Lyons. Laura's expertise in holistic financial planning ranges from insurance planning, education planning, retirement distribution planning, and charitable giving strategies.

Laura began her career in the wealth management industry in 2005. She served as a financial advisor prior to joining the financial planning team with Hilliard Lyons in 2017. Laura is a graduate of Middle Tennessee State University, and she is actively involved with the Financial Planning Association of Middle Tennessee.


---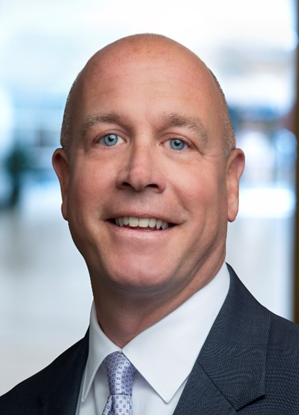 Laurence Kluth
Rule 144/Stock Option Manager

Laurence joined Baird in 1995 and served in a variety of capacities before joining corporate & executive services in 1999 as the Rule 144/Stock Option Manager. Laurence is responsible for assisting our clients on issues related to equity compensation including stock options, restricted stock, 10b5-1 trading plans, as well as other regulatory topics related to securities laws associated with equity compensation. Laurence is a graduate of the University of Wisconsin – Milwaukee, and he is a member of the National Association of Stock Plan Professionals.


---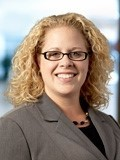 Erica Kroll, CLU®
Vice President, Senior Insurance Specialist

Erica Kroll joined Baird in 2003. As a Senior Insurance Specialist, Erica supports our clients on insurance planning concepts including advanced wealth transfer planning techniques. Erica also assists in evaluating client's existing insurance portfolios. By working through our wealth management process in a consultative manner, Erica incorporates insurance into financial plans to enhance our clients' goals and objectives. Erica is a Chartered Life Underwriter® designee and has advanced education in long-term care planning.


---