Community Involvement
Baird has a long tradition of giving back to the communities where our associates live and work. The Baird Foundation provides support to many charitable organizations, and many associates volunteer for a variety of causes, often in a leadership capacity.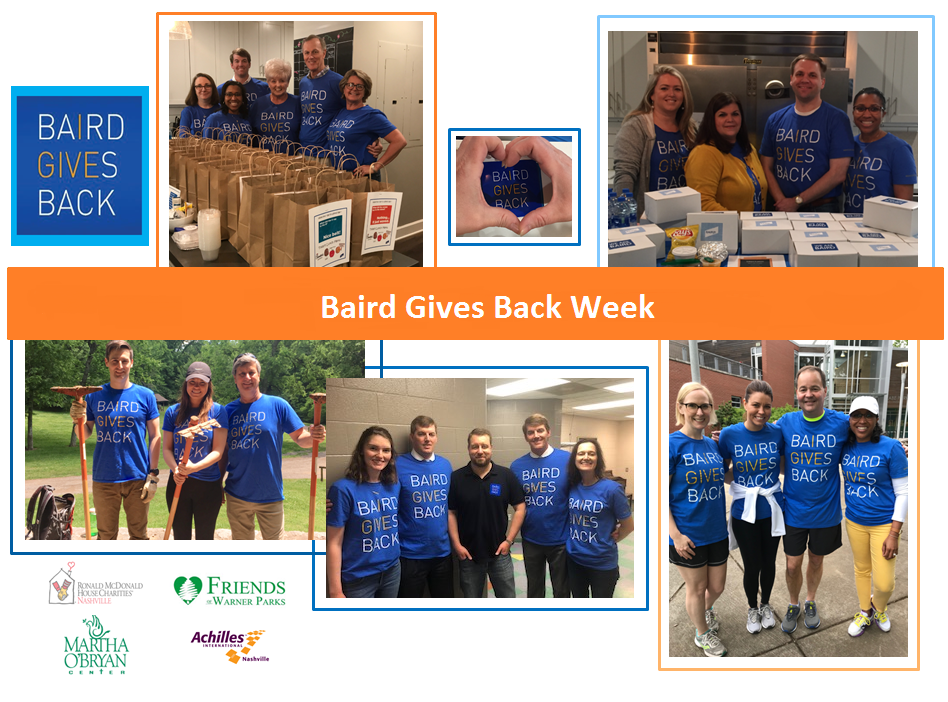 Many Baird associates team up during Baird Gives Back Week, an event held annually in the spring, to help with projects such as preparing and serving food, tutoring students, working with seniors, building homes, and cleaning up parks.

Baird supports and recognizes associates' passion for giving in various ways, including:
Baird Cares: provides associates with an extra paid day off each year to volunteer in their communities.
Baird Foundation's Charitable Gift Matching Program: matches a portion of Baird associates' nonprofit contributions.
The Brenton H. Rupple Citizenship Award: presented annually to an associate who makes outstanding contributions to civic, charitable and academic organizations.
In partnership with Baird, The Liles Group strives to make a meaningful difference by volunteering our time, talent and resources to non-profit & education organizations including: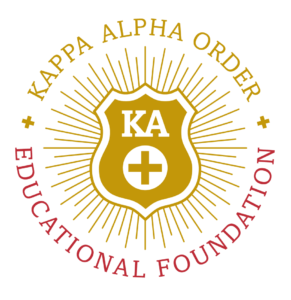 The Kappa Alpha Order Educational Foundation
Established in 1982, KAOEF is a 501(c)(3) charitable organization. The Foundation provides grants for educational programs of the Kappa Alpha Order fraternity, such as the Number I's Leadership Institute and enhanced Province Councils. It also provides scholarships to deserving graduate and undergraduate students.

---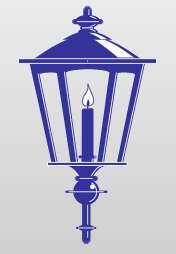 The Arthur K and Sylvia S Lee Scholarship Foundation
The founder of United Cities Gas Company in 1929, Mr. Lee established a scholarship foundation in 1962 to benefit the educational endeavors of children in the United Cities Gas Company and its service areas.


---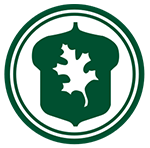 Oak Hill School
Oak Hill School is a coeducational, nondenominational, independent school serving approximately 500 students in Pre-K through sixth grade. It is the Oak Hill School mission to build character and integrity in a Christian environment for a lifetime of learning and service.


---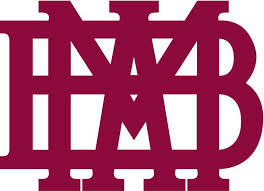 Montgomery Bell Academy
As Middle Tennessee's only boys' school, MBA is a place where a boy's academic, extracurricular, and emotional needs are the priority. Founded in 1867, MBA's long history is intricately woven into a vision and mission of developing "Gentlemen, Scholars, Athletes," and keeping current in our world.


---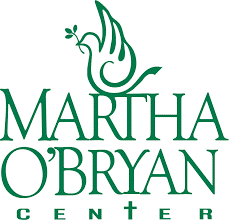 Martha O'Bryan Center
Martha O'Bryan Center is an anti-poverty non-profit organization with longstanding history and deep community roots, grounded in tradition and strengthened by innovation. Founded in 1894, Martha O'Bryan Center has operated from the heart of Cayce Place - Nashville's most distressed community - since 1948.


---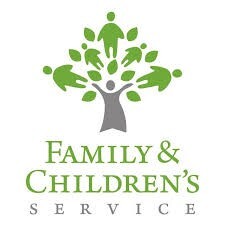 Family & Children's Service
Family & Children's Service (FCS) serves all people in crisis and transition by meeting them where they are, understanding their needs, and connecting them to the resources they need. FCS often 'fills in the gaps' in social services, creating a safety net to ensure that all children and families can be safe and healthy.


---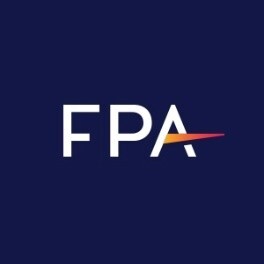 Financial Planning Association of Middle TN
The Financial Planning Association® is a leadership and advocacy organization for those who provide, support and benefit from financial planning. We take it upon ourselves to cultivate the body of knowledge for financial planning, share best practices among our members and facilitate professional development.


---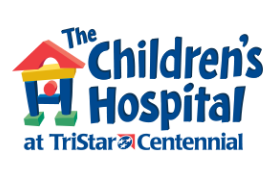 The Children's Hospital at TriStar Centennial
The Children's Hospital at TriStar Centennial is a comprehensive healthcare facility delivering excellence in children's services. From bumps and bruises to life-threatening illness, our team of board-certified pediatricians, pediatric intensivists, and pediatric subspecialists are specially trained to meet the unique needs of children.


---