Socially Responsible Investing
Socially responsible investing (SRI), also known as Impact, or ESG investing, is an investment strategy which seeks to consider both financial return and social good. Common themes for socially responsible investments include avoiding tobacco and defense stocks (negative screening), or seeking out companies engaged in social justice, sustainability, etc. (positive screening).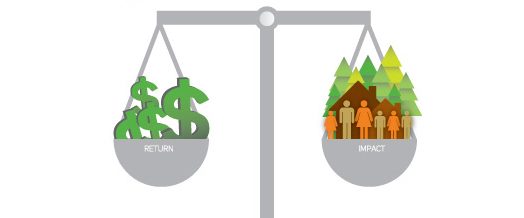 Incorporating Responsible Investing Into Your Portfolio

ESG Investing During the COVID Pandemic

Make Socially Responsible Investing Work For You

Aligning Social Objectives with Financial Goals

PWM Research Insights and Ideas
Electric Vehicles: Understanding the Market Opportunity and Ways to Play It

Forbes – How To Align Your Investments With Your Moral Compass - The organization Social Finance US helped a children's agency in Connecticut set up a social impact bond with specific goals. A group of private investors put up $11.2 million to fund the bond and set specific goals in order to help their clients achieve a better quality of life. (Read more)
Forbes – When Investing Is More: Three Ways Impact Investors Incorporate Self - Impact investors are passionate about knowing not only where their money is going, but what it is doing. What sets impact investors apart from conventional investors is the fact that investing is more than financial returns – it holds value beyond numbers on a spreadsheet. (Read more)
SRI Assets grew 33% since 2014, with $8.7 trillion assets under management. Now there is a growing variety of investment products to offer socially conscious investors, including Mutual Funds, Exchange Traded Funds (ETF), Community Loan Funds, and social venture capital. Below I've linked several articles, which help explain why SRI is important to the economy.