Wealth Building Insights for Young Professionals
You may not think of yourself as wealthy, but you'd like a path to get there – and you want to make sure you're getting it right the first time. Now is the perfect time to seek advice and lay the groundwork for a prosperous future. These are a few of the questions we help our clients answer: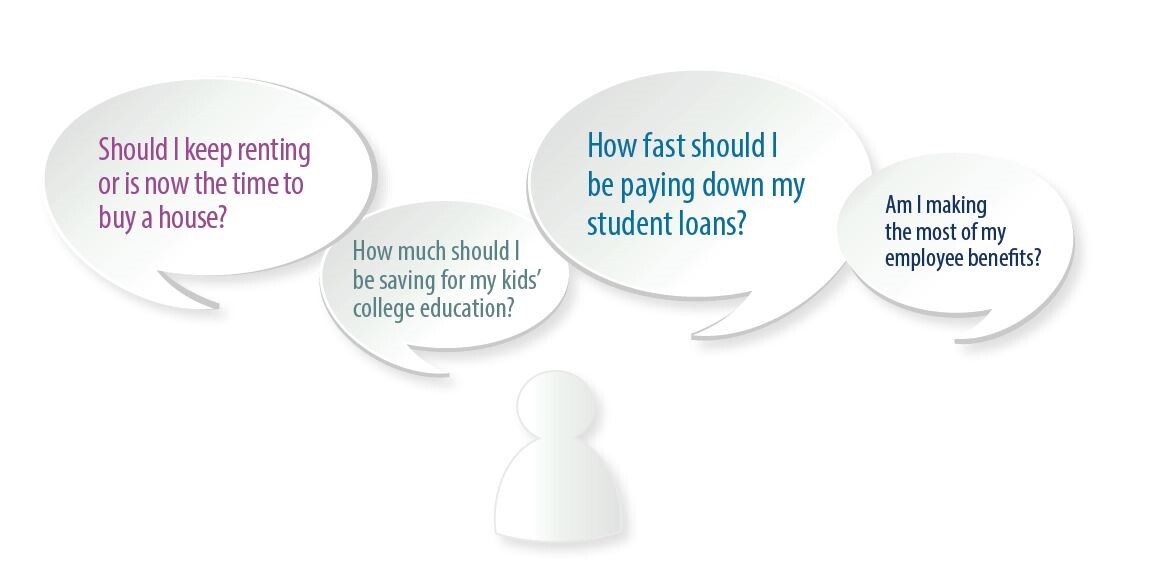 When you're just starting out, it can be hard to know if the financial decisions you're making are the right ones. We have developed a simplified approach to help you build wealth no matter what phase of life you're in.
Life Stage Checklists





Learn More



E-mail Tom Naleid to receive our Wealth Building Insights Newsletter:
tnaleid@rwbaird.com