Welcome To Our Website!

Celebrating the Class of 2020!

The Paulson Group honored students who worked tirelessly through the global pandemic pivoting to online learning while keeping their standards high. We were grateful to celebrate the 2020 graduates of Plymouth Christian Academy. Students, in decorated vehicles, were featured in a parade throughout local streets and downtown Plymouth. Joining forces were the Canton and Plymouth police departments that blocked off streets and escorted the students. At the school, each student was individually honored with family members looking on. Graduates then took their spot, 7 feet apart, for one last photo.
Congratulations to the 2020 Class of Plymouth Christian Academy.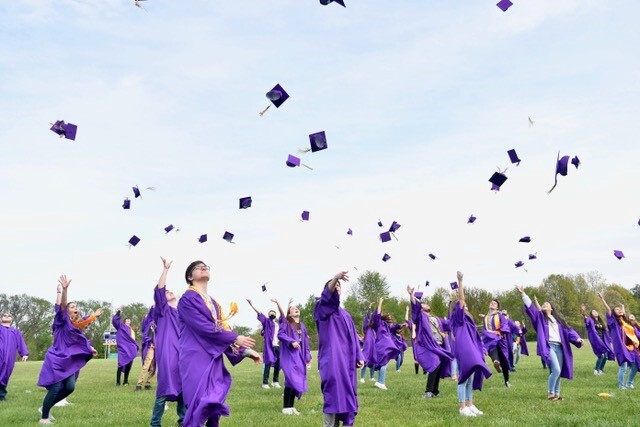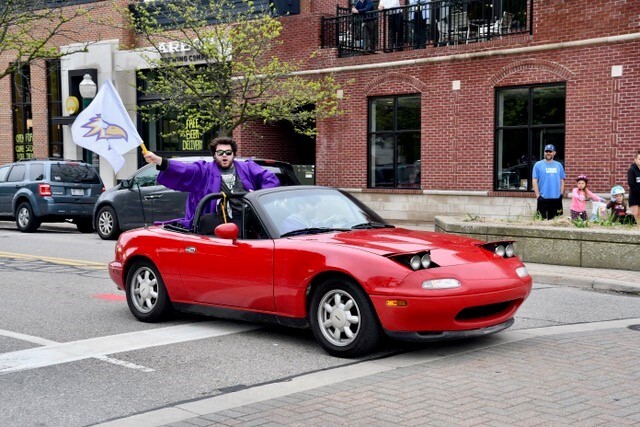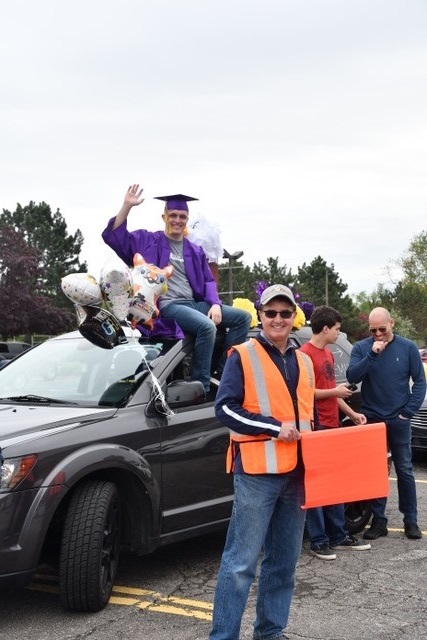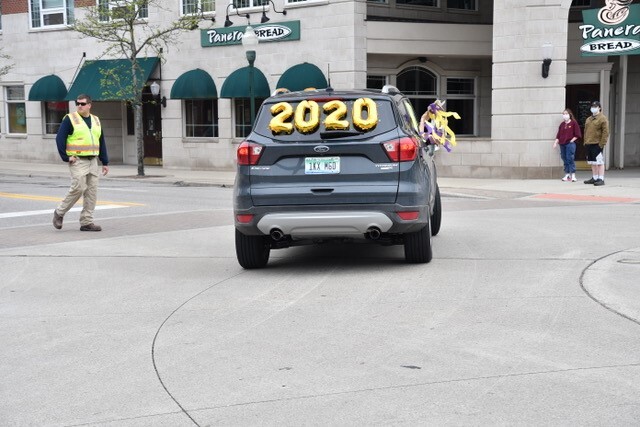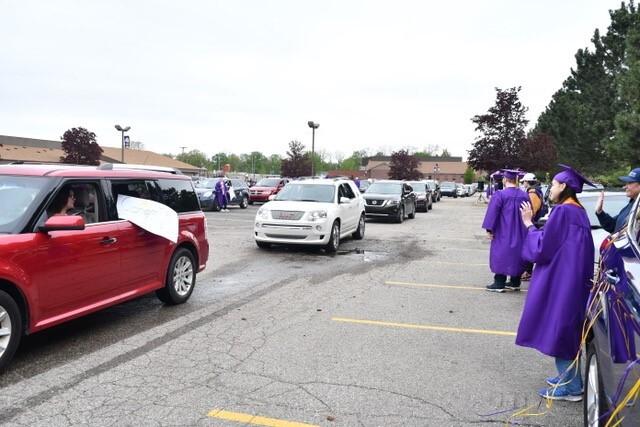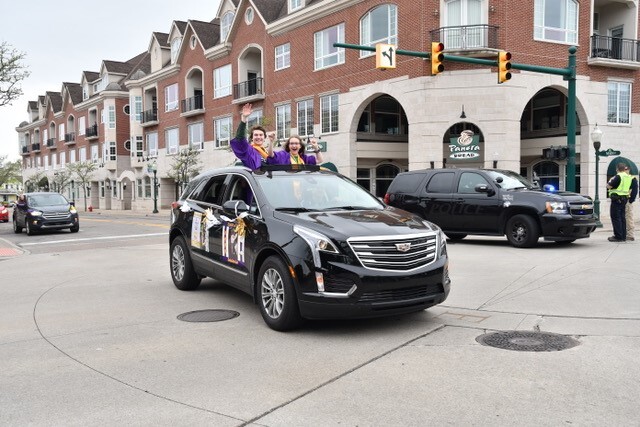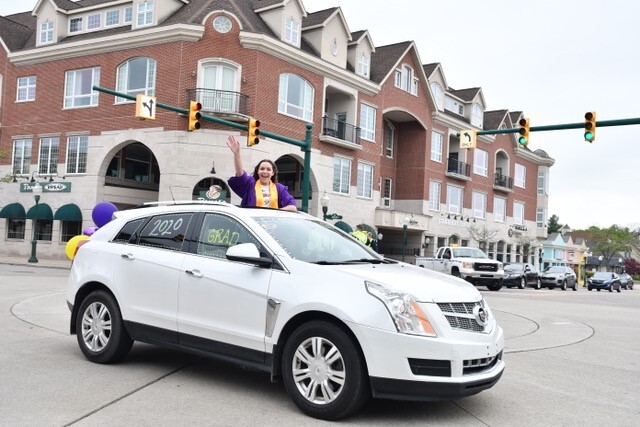 *************

Turning 100!

It's not every day you have an opportunity to wish someone a 100th birthday. It makes it even more poignant when that person is your valued client. The Paulson Group recently helped client, Tom Waling, usher in his 100th year. Waling, of Plymouth, Michigan, was born in Hamtramck, to Maltese immigrants, was raised in Highland Park. Waling is proud of being the 1938 Golden Gloves champion, earning an engineering degrees and working on Manhattan project, creating the atomic bomb and starting the Waling Tool Company. At his side throughout his life has been his wife of 78 years, Mary.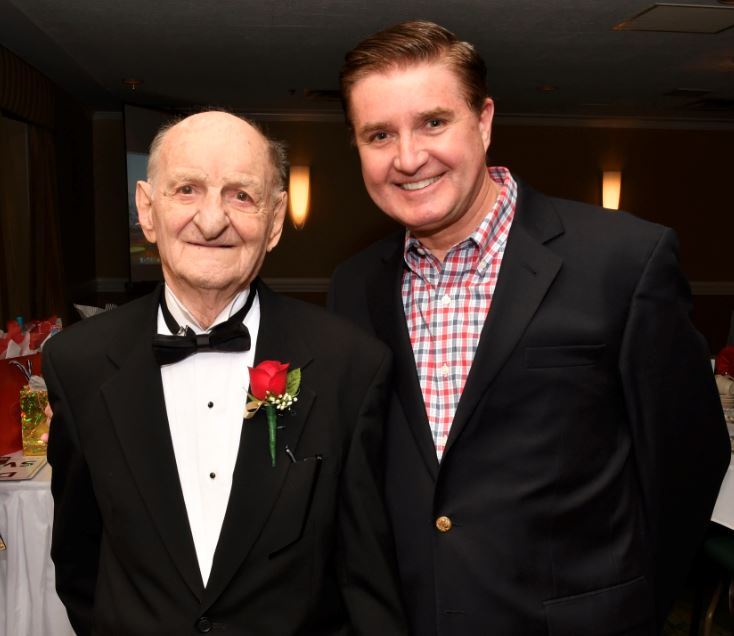 *************

The Force Is With US!
The Paulson Group thanked their clients recently with a private, complimentary screening of Star Wars: Episode IX-The Rise of Skywalker. This is the final installment of the Star Wars sequel trilogy. Resistance fighters Rey, Finn and Poe reunite for one last stand against the First Order. Clients enjoyed a delicious breakfast, the movie and of course popcorn!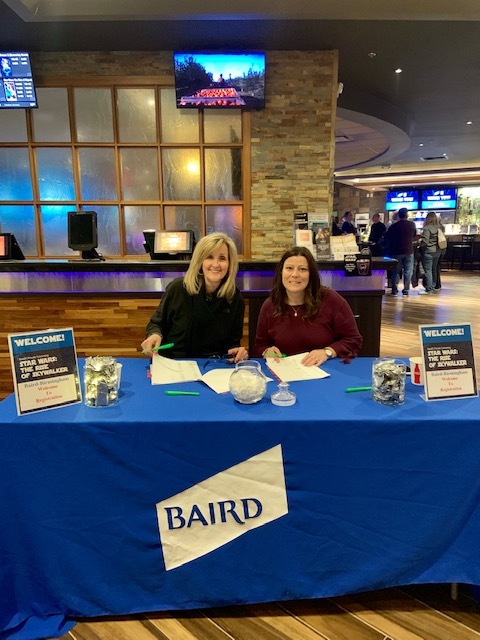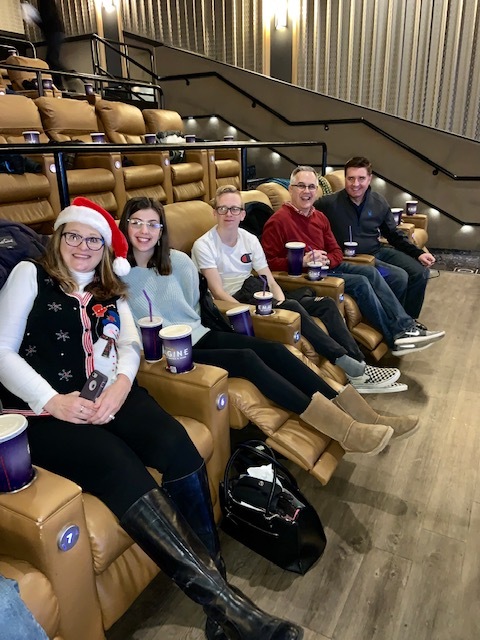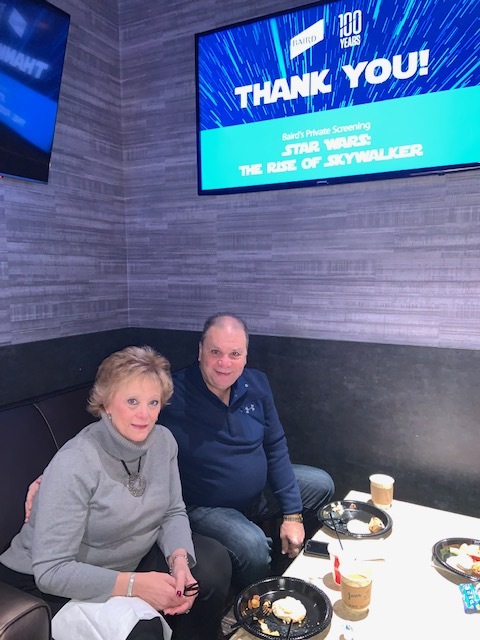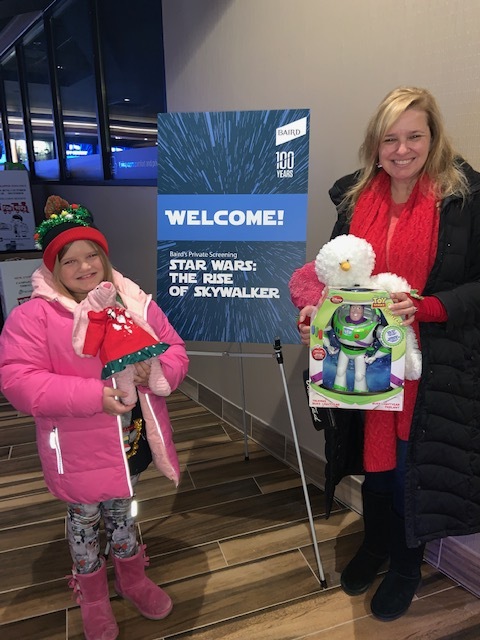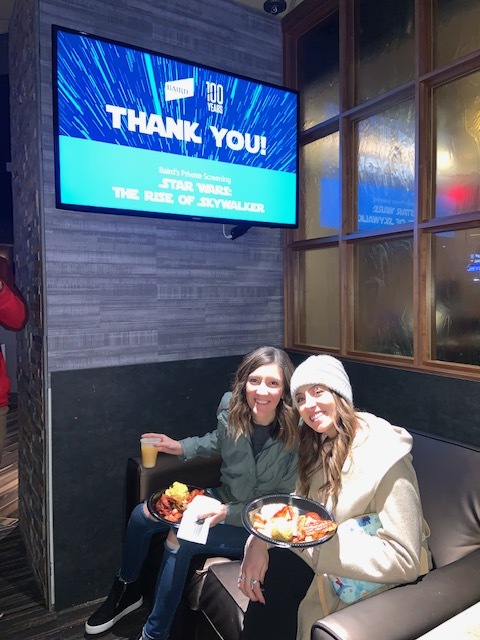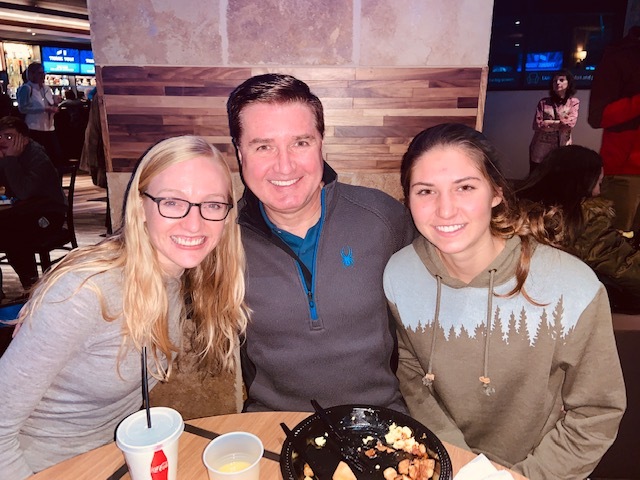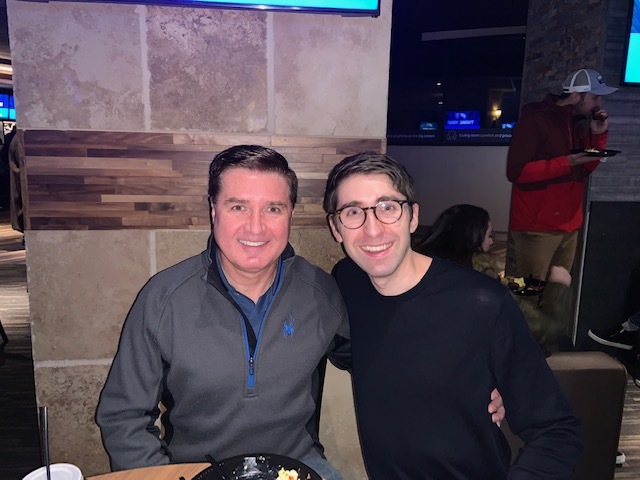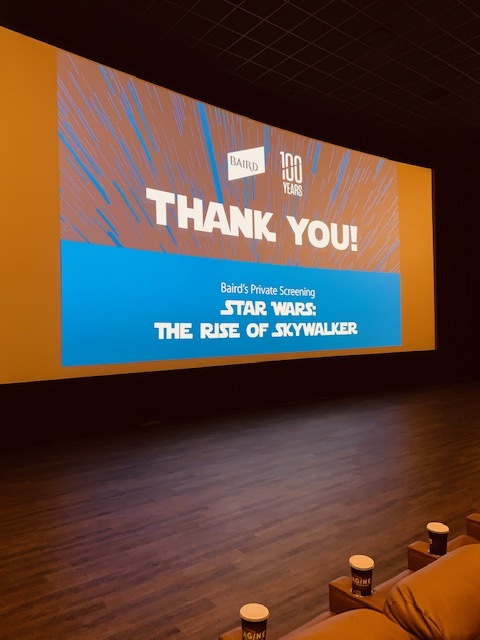 *************
Christmas Town 2019
Plymouth Christian Academy

The Paulson Group sponsored Christmas Town 2019 at Plymouth Christian Academy. Recently, tireless volunteers and students turned the gym into a fun inspired, winter wonderland. Attendees had the opportunity to bid on attractively displayed and cleverly combined auction items that included vacations, experiences and items that surely will be on this year's Christmas lists. A delicious dinner was offered among wonderful holiday themed entertainment from students.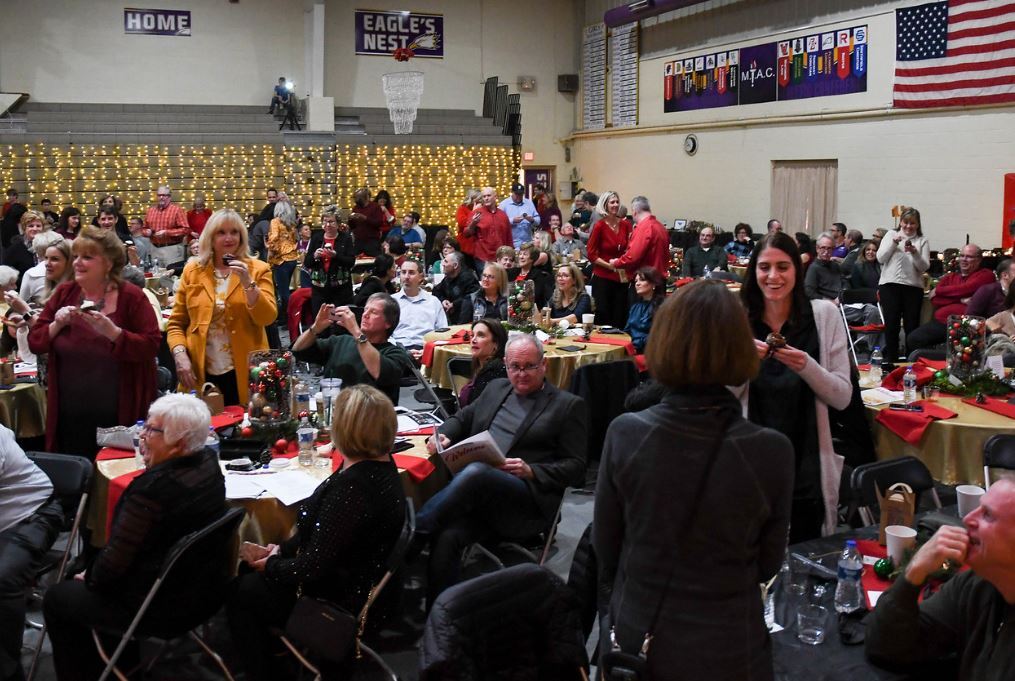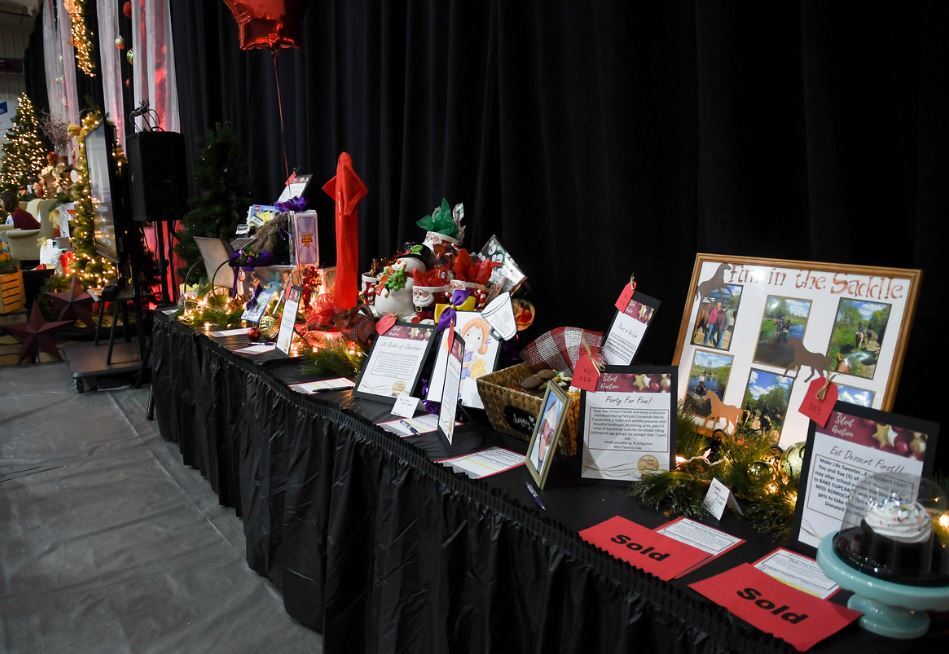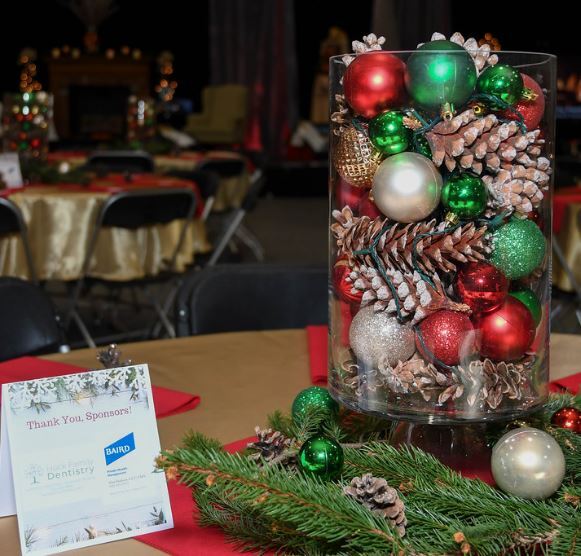 ***************
Mistletoe Marketplace
Assistance League of Southeastern Michigan
2019
Dan Paulson of The Paulson Group was honored to present the first annual, "Paulson Group Volunteer of the Year" award to Joanne Brown of the Assistance League of Southeastern Michigan. Brown was honored for her long-term service to the League and specifically to the organization's annual fundraiser. The Assistance League of Southeastern Michigan serves the area by transforming the lives of children and adults through community programs such as Operation School Bell, Nourishing Neighbor's and providing Assault Survivor kits.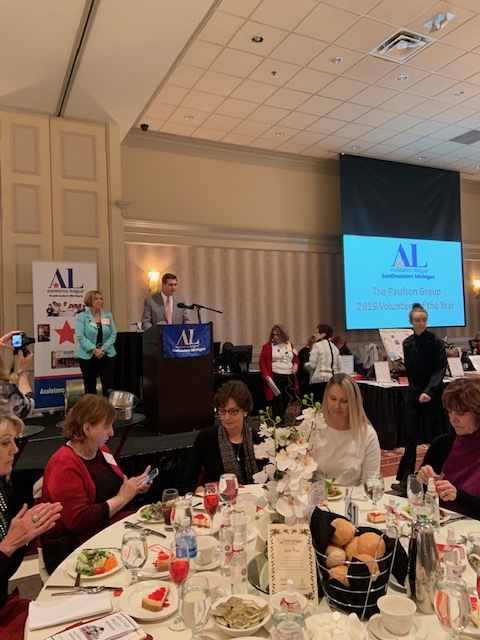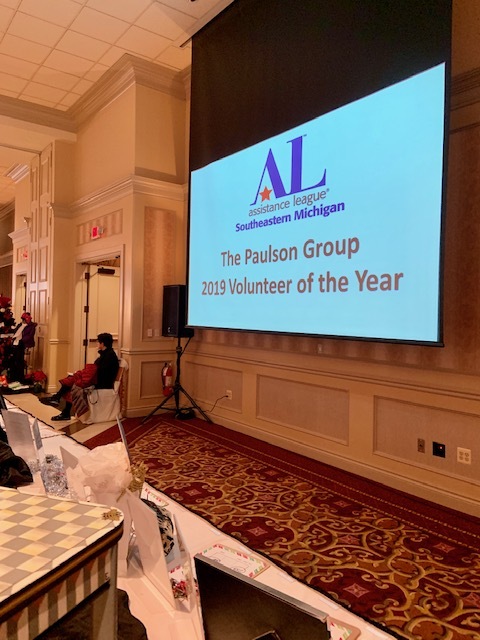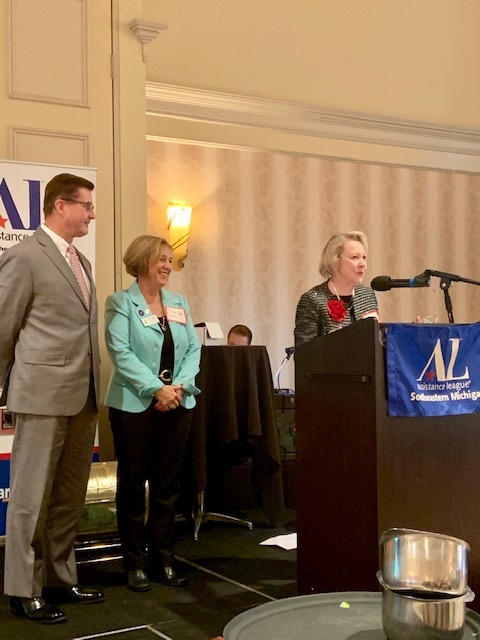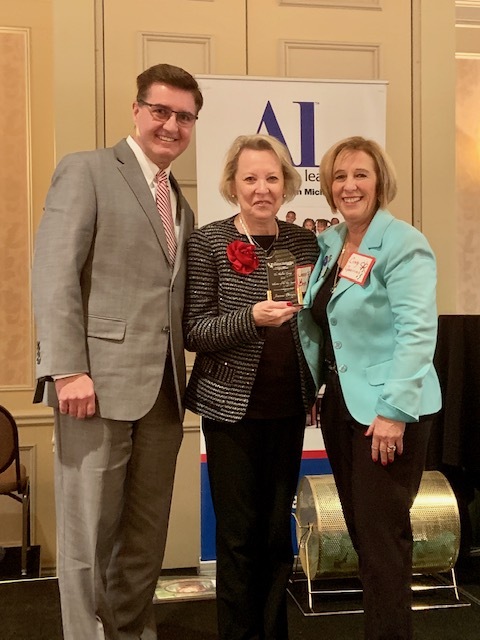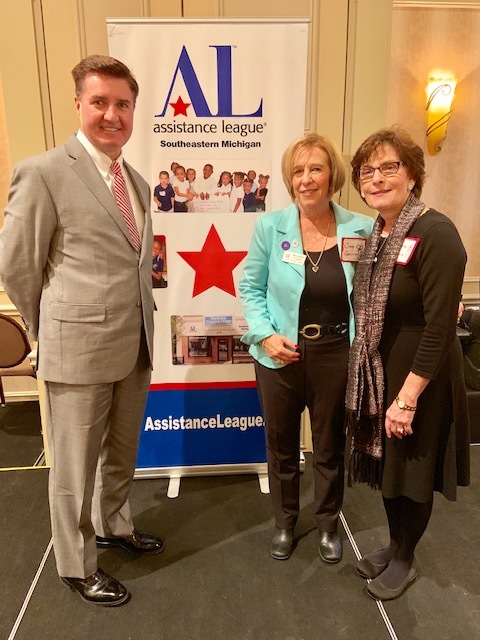 *************


Woodward Dream Cruise
2019


For the past two decades, The Woodward Dream Cruise has been a highlight of a Michigan summer. Visitors and Vintage cars from across the United States and abroad can be found cursing Woodward Avenue throughout Southeast Michigan. This is the largest one-day automotive event in the country with 1.5 million people and 40,000 cars heading to our mitten state. All to celebrate what Detroit is known for; cars, trucks and specialty vehicles. The Paulson Group celebrated by inviting clients and guests to dinner and a close-up view of these classic cars and trucks.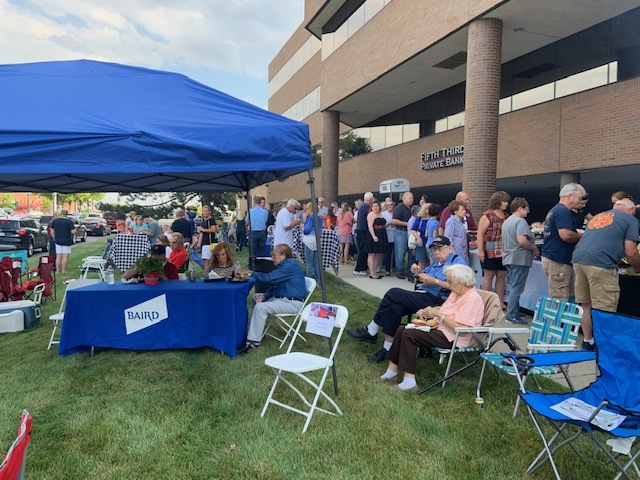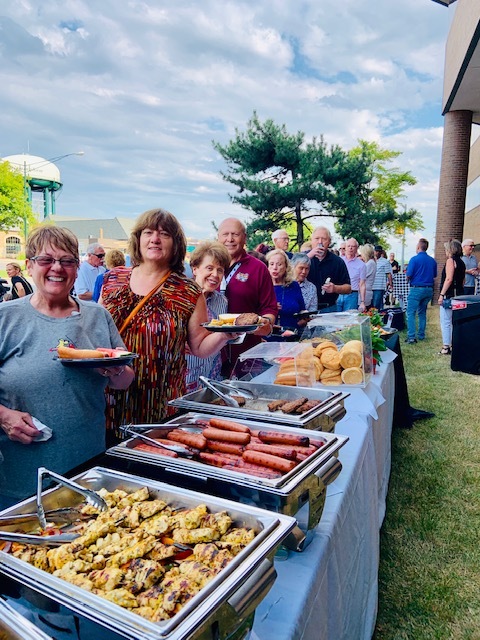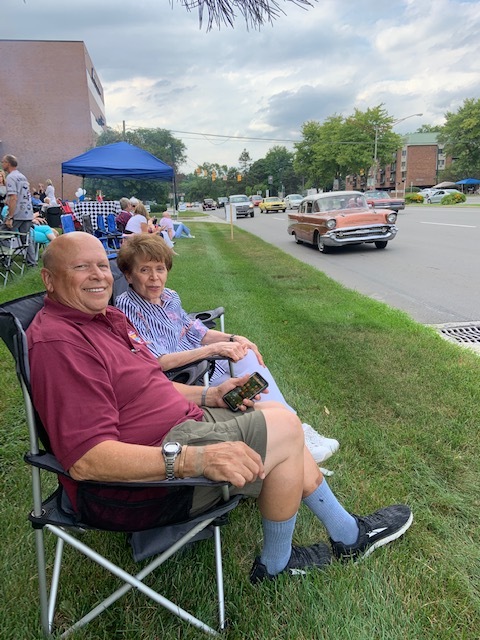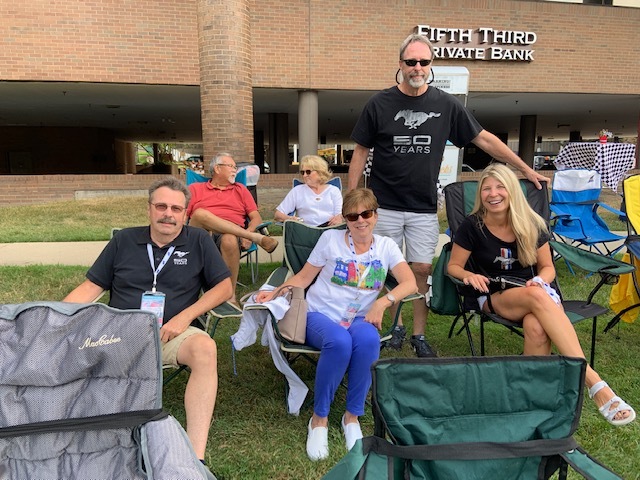 *************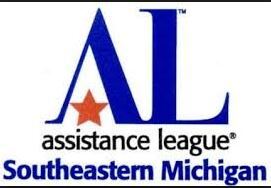 The Paulson Group was excited to support The Assistance League of Southeastern Michigan with their annual Chip in "Fore" golf outing at the Boulder Pointe Golf Club. The event held in Oxford, Michigan, attracted some 300 people to a day of golf, dinner and auction all while being serenaded by the sweet music of bag pipes.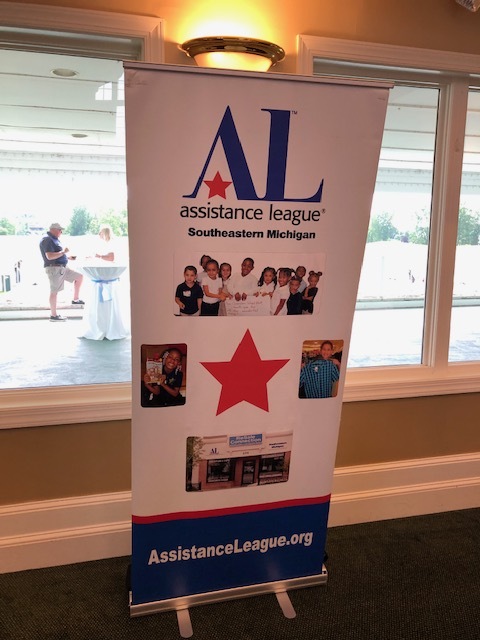 The organization prides itself on being a 100 percent all-volunteer non profit with no paid staff. Started in 1993, the mission of the group is identifying the challenging needs in its community, and creating program to meet those needs.
********************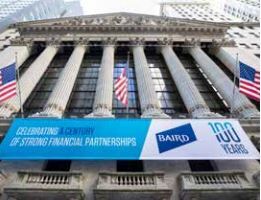 Baird celebrated 100 years of its core values; client's come first, integrity is irreplaceable and quality is our measure of success. Robert W. Baird started our company in 1919 and we now feature more than 3,500 associates and 100 offices in the United States, Europe and Asia. We pride ourselves on being privately held and employee owned along with being included in Fortune Magazine's 100 best companies to work for list, not just this year, but for the last 16 consecutive years. Baird celebrated its 100 years by inviting all employees and a guest to Milwaukee, Wisconsin.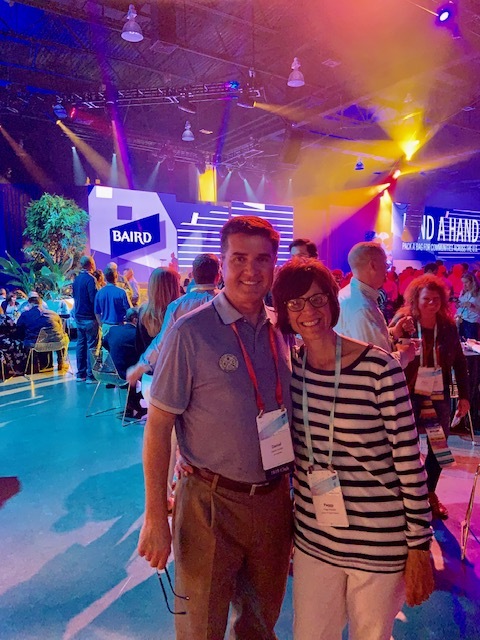 During the celebration, Baird captured the opportunity to give back to those less fortunate by having attendees fill backpacks with personal care items that will be distributed by the United Way to 9 cities. Some 3,000 backpacks are ready to be handed out.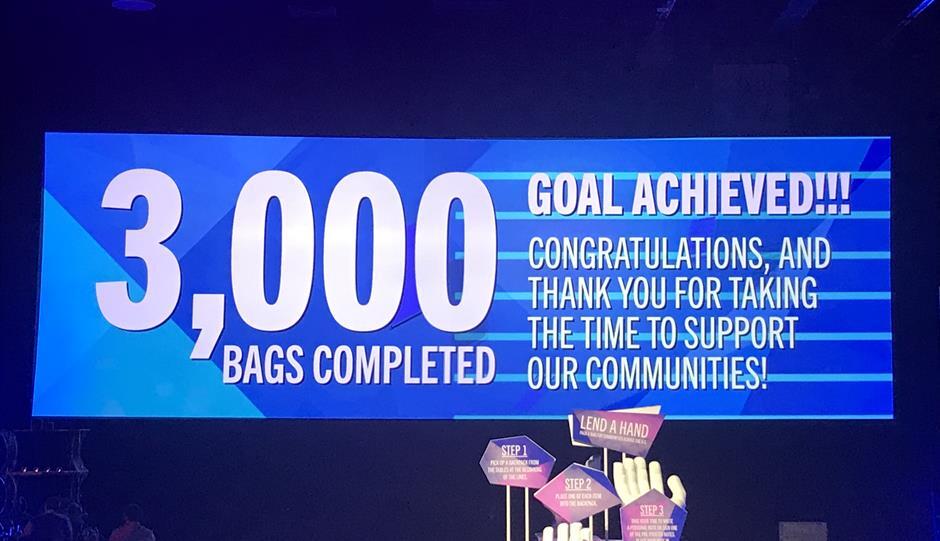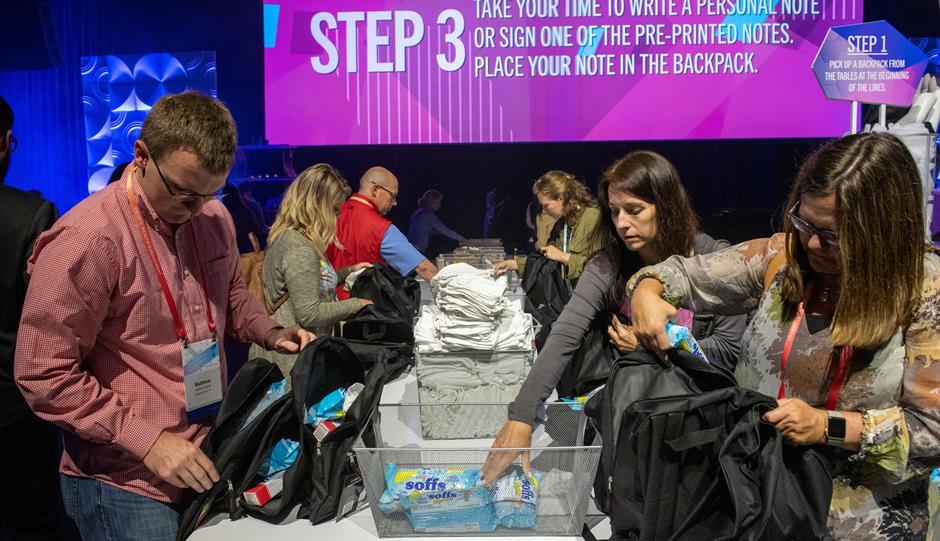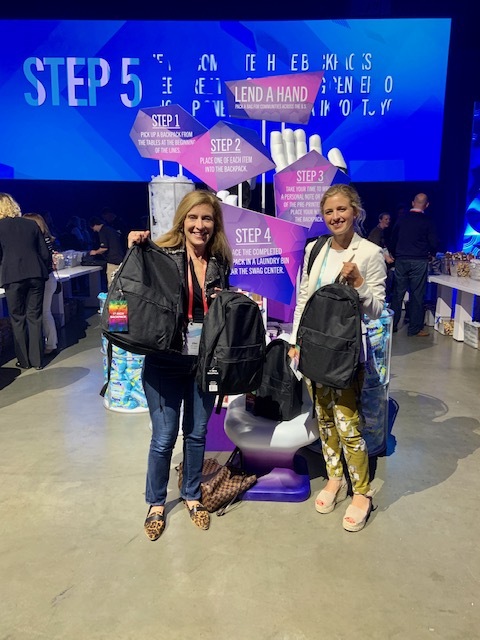 ************************************************************************************************************************************************************************
Community First!
Baird Gives Back Week
May 13-May 18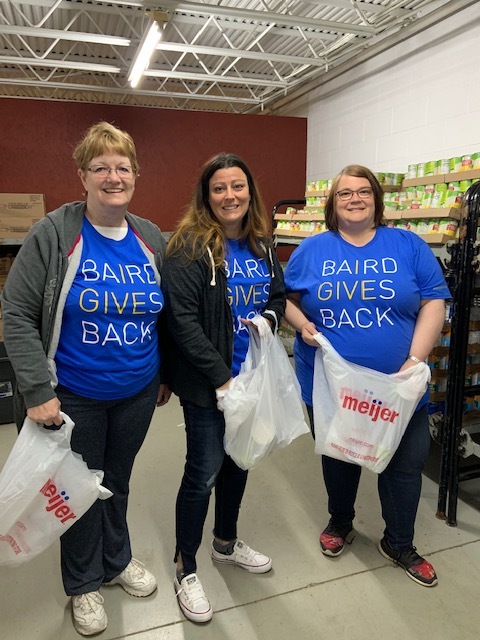 The Paulson Group continues it's commitment to the community taking part in Baird Gives Back, a national corporate initiative. This year, the Paulson Group, along with other team members from the Baird Birmingham Branch, headed to Pontiac, Michigan, to work with Variety-the Children's Charity Detroit. We assembled snack packs for young children at Walt Whitman elementary school in Pontiac. In one morning our group succeeded in creating 900 care packages for kids.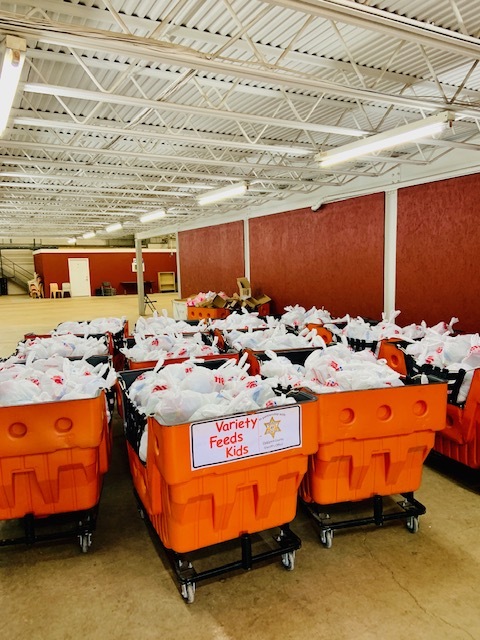 Since 1932, Variety-the Children's Charity has been helping kids by providing vital support and essential services to children with special needs in our community. Core programs provide assistance to underserved children with cognitive and/or physical challenges or who are victims of disadvantage or poverty.

The Paulson Group joined more than 1,400 Baird team members in 104 locations helping just over 125 non profit agencies during this year's
Baird Gives Back week!

********************************************************************************************************************************************************************
Teeing up for Spring!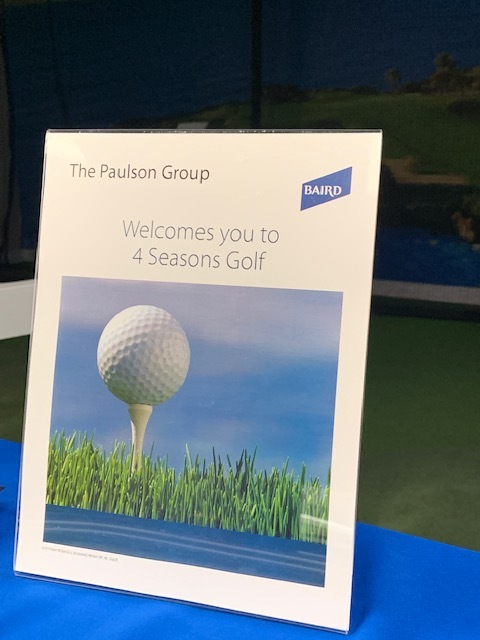 Clients of The Paulson Group were treated to golf swing and game analysis by a PGA teaching professional at 4 Seasons Indoor Golf in Birmingham. Golfers worked on specific technical aspects of their game along with one-on-one instruction with video play back.


What would a round of golf be without a bit of competition? Congratulations to those with the longest drive and closest to the pin. Our clients are ready FORE a great season!


The Paulson Group Gives Back
All of us here at the Paulson Group (Dan, Al and Jennifer) take pride in caring for not only our valued clients but also our community. That's why we chose Gleaners to donate our time and effort this year. Our group, along with team members from Baird Birmingham Branch, separated donated food, packed it and boxed it to be delivered to hungry families.
Gleaners Community Food Bank fights hunger in southeastern Michigan providing millions of pounds of donated and purchased food to people in need. With the help of volunteers, Gleaners fulfills its role with a sense of compassion and urgency while nourishing, sustaining and advancing hope in our community.
We welcome our clients to join in our volunteer activities, contact any of the team members (248-594-9959) to come along for fun, laughter and helping needy families.

Woodward Dream Cruise
The Paulson Group, along with the entire Birmingham Baird branch, entertained clients with a close up view of the Woodward Dream Cruise!