News & Insights
Enjoy Identity Protection with Peace of Mind:
For being clients of The Popovich Financial Group at Baird we have partnered up with InfoArmor to give you a special low price offer for identity protection. Enjoy peace of mind, financial reassurance and time saving expertise with InfoArmor's comprehensive identity protection plan PrivacyArmor.
Click here to register with InfoArmor today.


Financial Market Update: August 2018
The Popovich Financial Group strives to provide you the resources and information to help make the right financial decisions for your goals.
Listen to our podcast here
or contact
popovichfinancialgroup@rwbaird.com
to receive updates via email.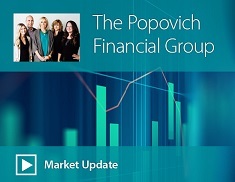 Featured Articles:
These articles have been written by the financial professionals of The Popovich Financial Group. Each article spotlights one of their departments – planning, portfolio management, and trading – providing insight to the actions they take for the assets they manage.

Experts in the News:
The Popovich Financial Group is often featured for their expertise in a variety of publications including the below:
Suggested Reading
Bull & Baird

Read Baird's first blog; trader, Mike Antonelli, brightens days with unique market insights.
Financial Insights from Baird
Baird Chief Investment Strategist - Bruce Bittles, and Baird Investment Digest
SHARE THIS