We are very excited this year to be celebrating Baird's 100th anniversary - 100 years of making a positive difference in the lives of clients like you.
As part of this special celebration, we plan to travel to Milwaukee, WI, for a once-in-a-century trip to celebrate this milestone at the firm's headquarters. We wanted to provide you with notice that our Columbus branch office will be closed Wednesday, June 12 – Friday, June 14, during this celebration. We will resume normal business hours on Monday, June 17.
During these three days, our office doors will be closed, but our mobile technology will allow us to remain connected to serve your needs remotely if an emergency situation arises. You remain our number one priority.
Thank you for your continued trust and partnership. Don't hesitate to contact us with any questions.
Our Practice:
Over the years we have developed and refined a process that we believe takes a comprehensive view of wealth management. All of our investment strategies are tailored to specific needs for each of the families that we serve. Adding advanced planning solutions and relationship management integration complete our holistic approach.
Our mission in serving you is to turn complicated financial concepts into tailored financial solutions.

Our Process: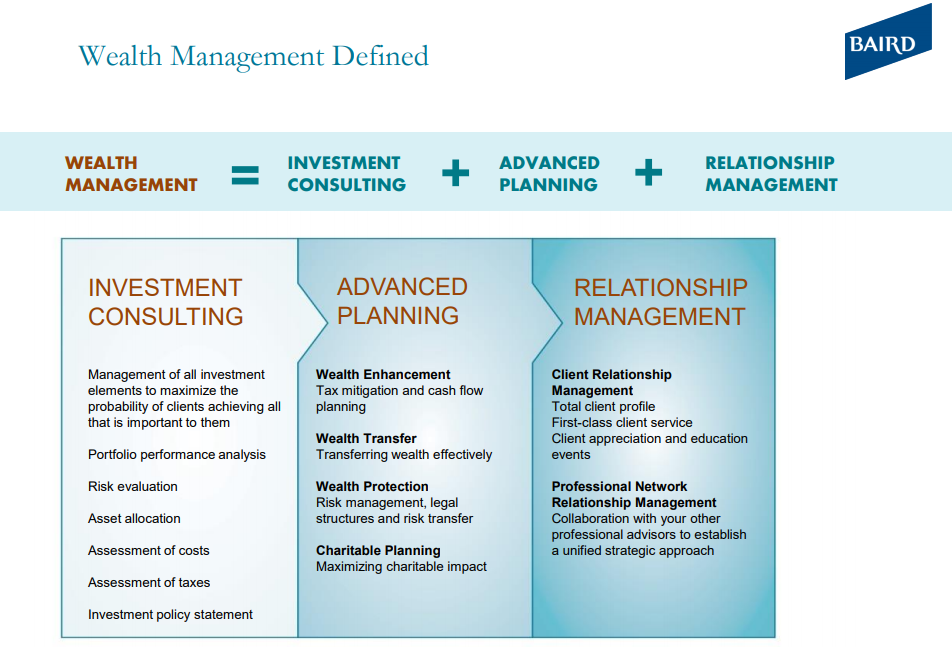 Click image to enlarge
---