Our 4 I Process
Keeping Four Eyes on Your Financial Vision
As your Financial Advisors, it's our job to understand your vision for the future and together create a plan to turn that vision into reality. We then implement and monitor your plan, continuously making adjustments as your life and the markets evolve over time.
That's our
Four I Process
, and it's how we remain focused on your financial future.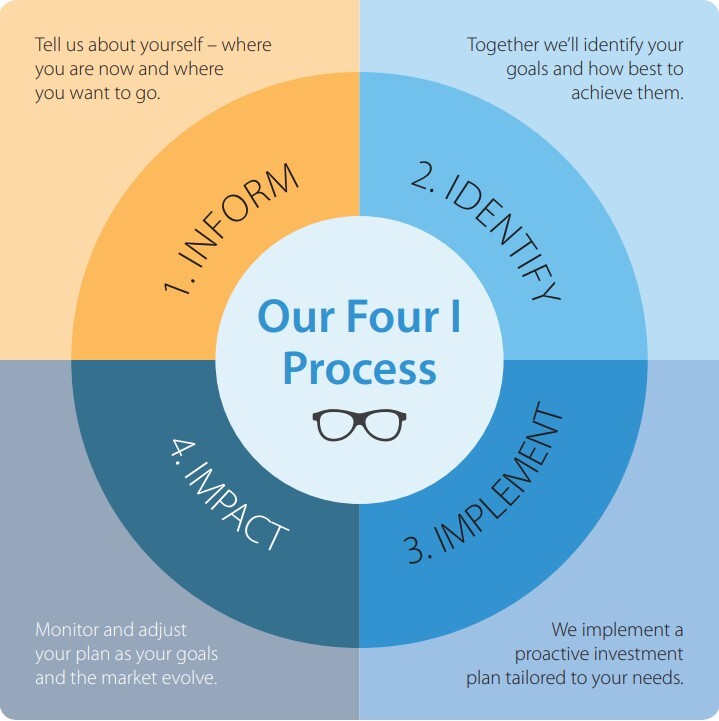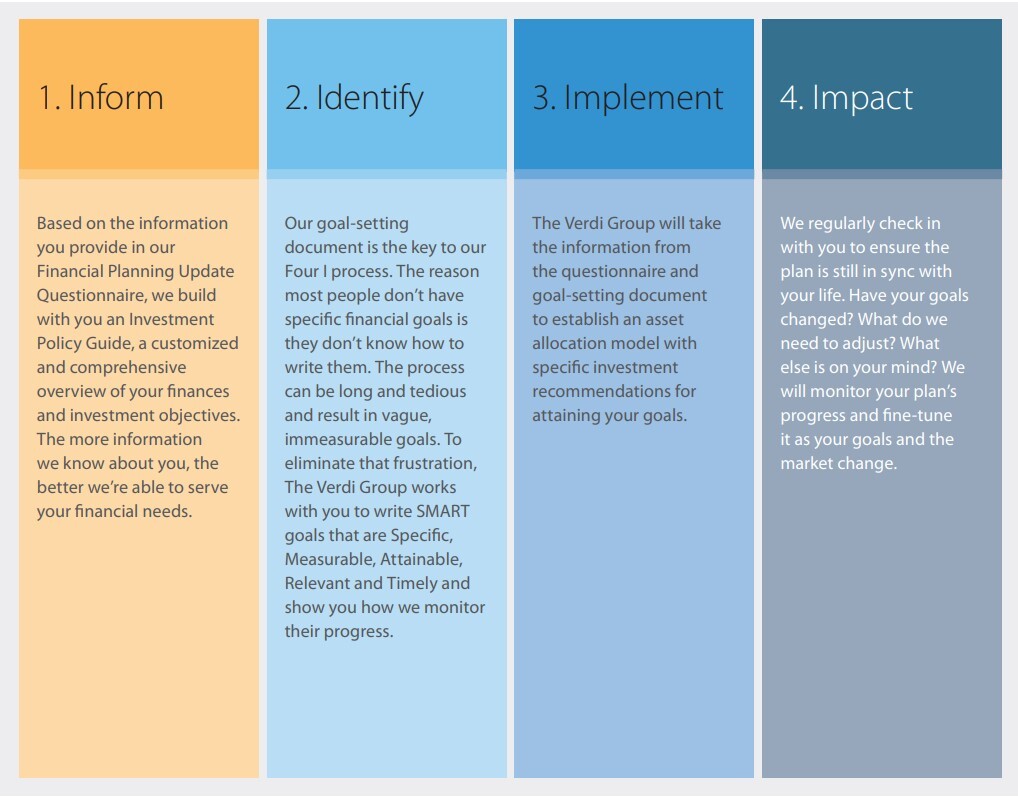 No matter what you envision for your future, our Four I process can help you make it a reality.
Contact us
and let us show you how the Four I process can work for you.