Our Practice
What We Provide:
Our Wealth Management Formula
Our Wealth Management Process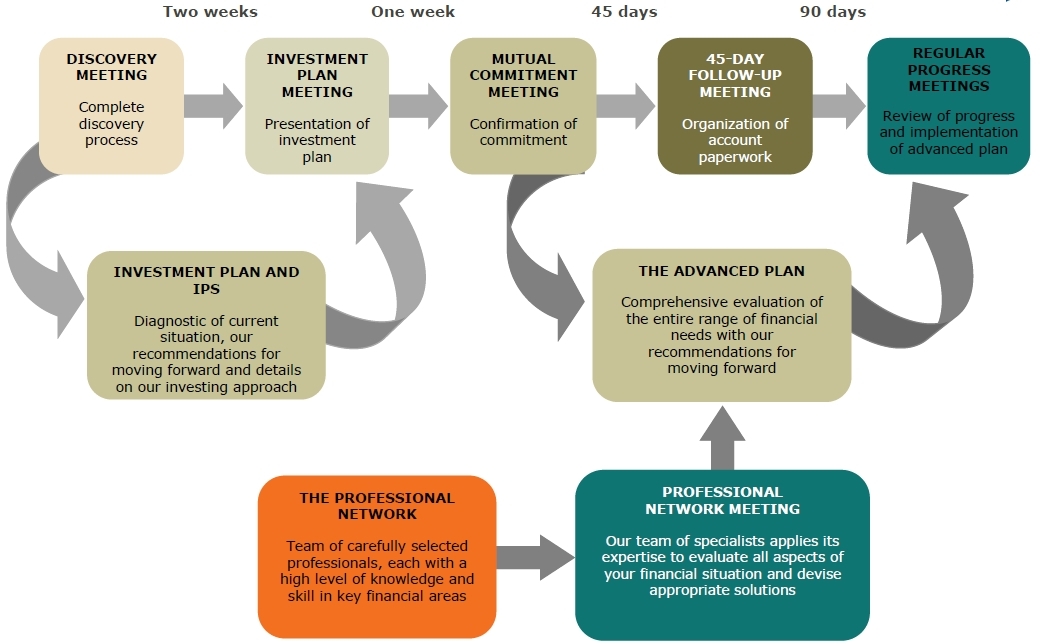 Our View of Wealth Management
Creating the right financial plans and investment strategies for you begins with understanding who you are and what's important to you. Far more than a simple Q&A, our process begins with truly getting to know you – your values, hopes and concerns. We'll engage in a conversation about your current financial situation, your priorities and your vision for the future. And this line of communication will stay open once we've built and implemented your comprehensive, personalized solutions so we can ensure they remain on track for the long term.