Toast of Baird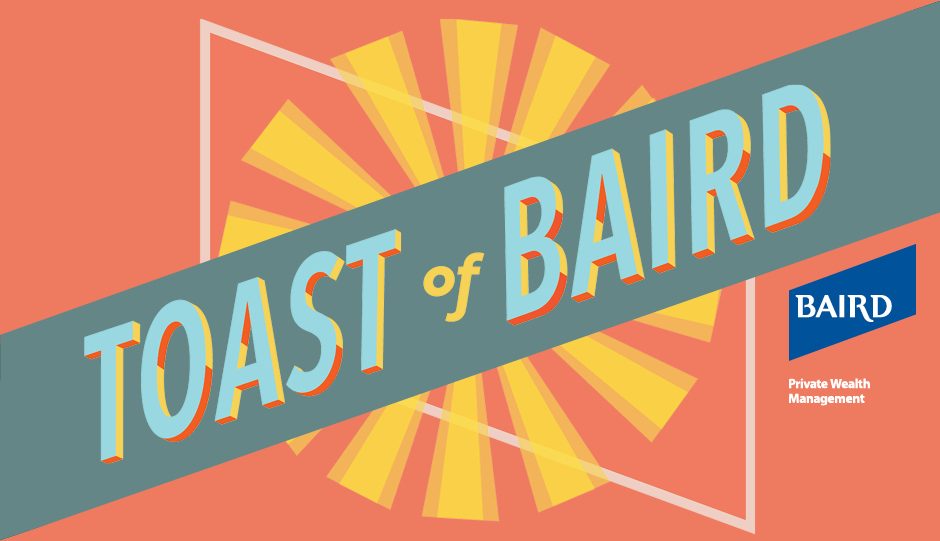 We are honored to announce that The Wholey Poitras Group was awarded the Toast of Baird Influential Teams Award. This award recognizes all members of three teams who best demonstrate the qualities of a world-class wealth management practice. Winners are selected by Private Wealth Management Leadership based on the following: philosophy and operational approach, business growth, successful adoption of business best practices, structure and generational/diversity composition, community service and performance metrics. The award notes:

The partnership behind The Wholey Poitras Group in Chicago started decades ago at an Illinois grocery store, where Rick Wholey and David Poitras worked together before they began their careers in finance. Since then, they've built a partnership based on long-term trust and respect that has propelled the group to success as an Influential Team at Baird.

In addition, both Rick and Dave were named to the 2020 Forbes Best-in-State Wealth Advisors list for Illinois – Chicago, and each has been a part of Baird's 1919 Club for several consecutive years.

According to Frank Moroni, Market Director, Rick and Dave have developed well-defined roles that allow them to independently manage their roles in the business, while building a team that delivers a comprehensive wealth management experience to clients.

"Both associates within the firm and potential clients really understand this is a fully integrated team, and they see the value of this team for everything from financial planning to estate planning to tax health," Frank explained.

The group shares their expertise and wisdom by attending and presenting at conferences and speaking one-on-one with other advisors. "They willingly share best practices and help other teams get better. They're a leader in the office in helping people, especially younger Advisors, but also are a resource for people forming teams. They're willing to reinvest in other teams in Baird to help Baird clients get the best experience possible," said Frank.