Inspiring Generosity
The Zuleger Kendall Group had the privilege to participate in events throughout our community to further live out our WHY to INSPIRE: Positivity- Compassion- Generosity- Confidence.
Baird's Annual "Shred It" Event
Each year Baird hosts a free "Shred It" event to assist our clients in shredding personal documents, financial information, and the disposal of electronic items to protect their personal information as well as Baird's commitment to limit our effect to the environment. Less than 1% of all electronic recycled items (TV's, laptops, monitors, etc.) end up in the landfill as a free service to all our existing clients and their families.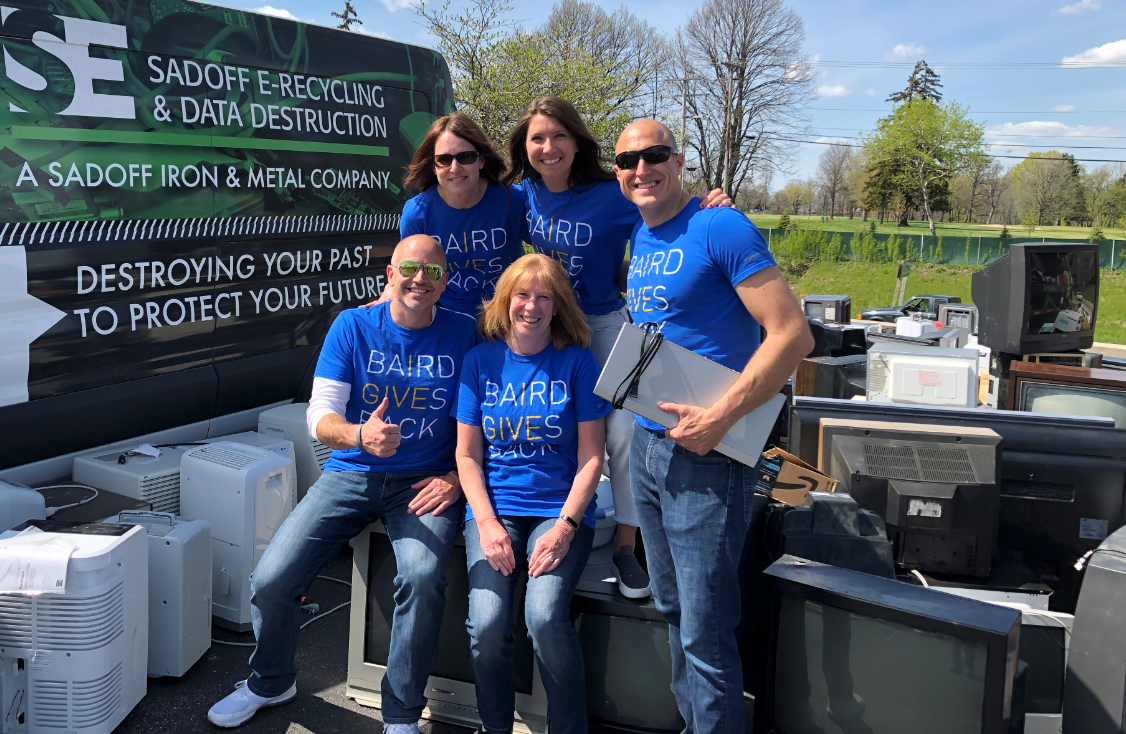 Baird Gives Back
Baird has a long tradition of giving back to the communities in which our associates live and work. Many Baird associates team up during Baird Gives Back Week, an event held annually in the spring, to help with projects such as preparing and serving food, tutoring students, working with seniors, building homes, and cleaning up parks. Baird supports and recognizes associates' passion for giving in various ways, including:
Providing associates with an extra paid day off each year to volunteer in their communities.
Baird Foundation's Charitable Gift Matching Program matches a portion of Baird associates' nonprofit contributions.
This year the Fox Valley branch worked with Pillars, Inc. They provide shelter, support and solutions to address the housing needs in our community.
Memorial Day Run
Jim participates in an annual Memorial Day Honor Run created by a group of friends to honor Wisconsin's fallen service members. Collectively the group runs more than 123 miles through the Fox Valley with each mile representing one of the 123 Wisconsin service members killed in Iraq and Afghanistan. Individual flags bearing the names of each service member killed are placed along the routes in commemoration of their ultimate sacrifice and for other community members to see. It's a special event the team looks forward to participate in each year to remember those who gave their lives for our country.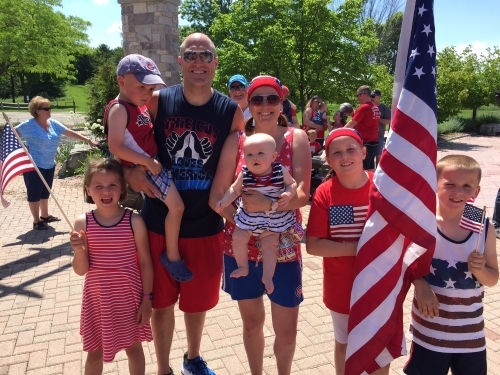 My Team Triumph
With my TEAM TRIUMPH, disabled participants get to do it all! They will "Captain" a team of "Angels" through an entire race guaranteeing them their moment of glory as they cross that finish line that so many of us take for granted. Jim has been a participant with My Team Triumph since 2014. Captain Mason & Captain Tim with their Fox Cities Half Marathon Angels pictured below.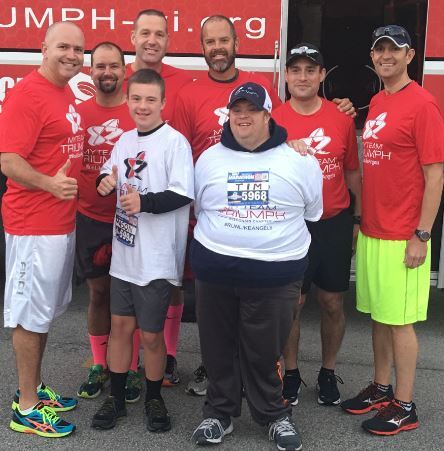 Junior Achievement (JA)
Preston volunteer teaches at Holy Spirit School in Appleton. Junior Achievement is the world's largest organization dedicated to inspiring and preparing young people to succeed in a global economy. Through a dedicated volunteer network, JA provides in-school and after-school programs for students which focus on three key content areas: entrepreneurship, financial literacy, and work readiness. The goal is to teach concepts through experiential learning, allowing young people to put their new knowledge and skills into practice.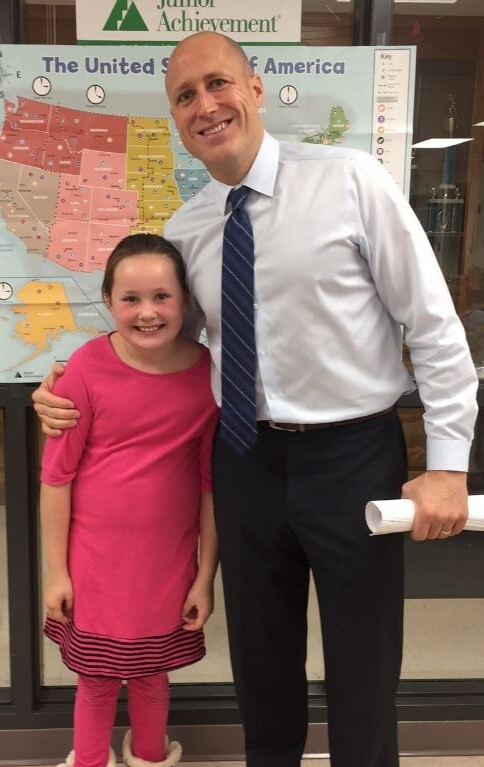 Zuleger Kendall Group, Sponsorships
Jim and Preston are passionate about supporting carefully chosen programs aligned with the team's family oriented focus.
Holy Spirit Golf Fore Technology
Xavier Booster Club
Valley Kids Foundation
Big Brothers Big Sisters Golf Fore a Cause